Click here to get this post in PDF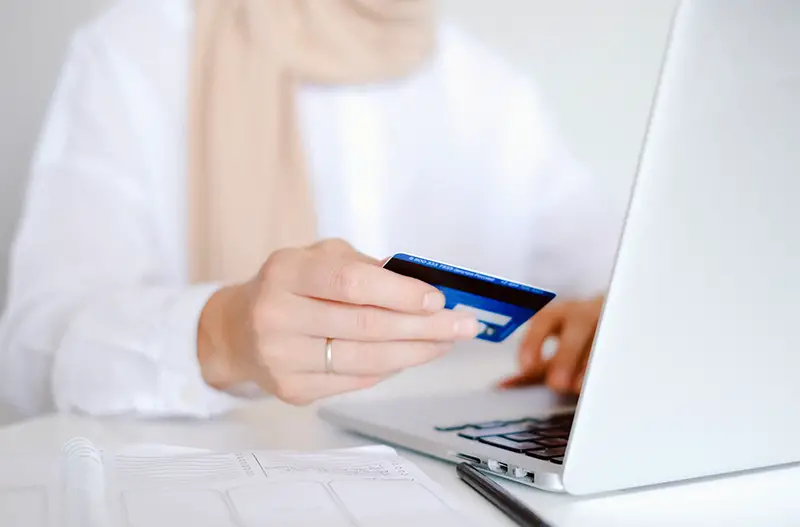 A payment link is an easy way to accept payments online and direct your customers to a secure payment gateway. This method offers several benefits for companies who want to engage in eCommerce but do not have the resources to handle payments on their own. Payment links also make invoicing and payment processes more efficient. They also enable remote payments.
Pay-By-Link
Pay-by-link is a powerful method to collect payment for purchases in-store or online. It allows customers to pay instantly and easily and has no currency or geographical limitations. Customers simply need to click the payment link to enter their information. It can help maintain a healthy cash flow and can be an effective way to reactivate abandoned shopping carts. Additionally, it allows businesses to keep track of the progress of a customer's purchase.
Pay-by-link allows customers to pay through a simple, secure URL link typically provided to the customer via email or SMS. This method reduces the need for a third-party payment processor and directs the customer directly to the payment action. Pay-by-link offers convenience for businesses and helps them expand their reach to new markets.
Pay-by-link makes it easier for customers to pay for your product or service. It is compatible with most payment methods, including Apple Pay and Google Pay. Customers enter their card information, then simply tap a "Pay Now" or "Check out with" button to pay with their chosen method. A secure payment platform is then opened, and the customer is taken directly to the checkout process.
To create, send a payment link, you can either use a URL or a QR code to send the link. These links will take customers to a simple checkout page where they can complete the transaction. Merchants can create a unique payment link for each product. These links can be sent to one person or a group of customers.
Pay-by-link is a simple payment process that makes every sales channel saleable. It also enables sales associates to collect payments wherever they are. It uses Verifone Central, a single integrated platform, to create payment links and redirect customers to the payment URL. Unlike traditional invoices, Pay-by-link is easy and secure to use.
QR Code Payment Links
QR code payment links are useful for a number of reasons. 
First, they are less likely to be stolen because the data is encrypted and tokenized.
Second, customers can use QR codes to pay at your business without having to provide their credit card numbers. 
And, third, they can be used to promote promotions and coupons. For example, a QR code can direct customers to a landing page with a printable coupon, or a customer loyalty program.
Payment links are useful for many businesses, not just online retailers. They make it possible for businesses to accept payment from customers at any location. These payment links are often sent through text messages or distributed on multiple social media platforms. They can be in the form of QR codes or 'buy now' CTAs. Different types of payment links can work for different businesses. Some are effective for in-person interactions with customers, while others are better suited for conversational commerce and online selling.
In some cases, QR code payment links are helpful for businesses because they allow customers to pay for goods and services with their smartphones. This technology can also replace physical payment methods such as checks, bills, and invoices. QR codes can also lead customers to specific landing pages or applications, which can make payments easier. This innovation has caught the attention of consumers around the world.
QR code payment links are useful for a variety of businesses, including restaurants, fast-food chains, and retail shops. Most businesses can easily integrate QR code payments into their existing payment system. Some may even choose to add a standalone QR code payment option. Unlike manual POS card readers, QR code payment links are more convenient and integrate seamlessly with existing processes.
Using A Payment link To Automate Bookkeeping
Payment links automate bookkeeping by eliminating multiple steps in the billing process. For example, instead of printing and mailing invoices, you can send a digital invoice that your clients can pay online. Once you receive payment, the technology solution automatically updates your financial records. In addition to automating bookkeeping, payment links are also convenient and safe for your customers.
Payment links can also help you build a loyal customer base. By offering a convenient payment link in your invoices, you can encourage clients to pay you right away. Emailing your clients an upcoming invoice can include the details of the services you provide and a link that allows them to pay right away.
Payment links enable customers to pay for their purchases without leaving their homes. It is easy to create and send a payment link to collect the payment without leaving the comfort of your house.
Cost
A payment link is a convenient way to accept online payments for your business. These links are usually customizable and easy to install. They are a good choice for small businesses that want to set up a payment gateway quickly but don't want to deal with e-commerce infrastructure or multiple invoices. In addition, they are a great choice for businesses that don't have a website or don't wish to maintain one on an ongoing basis.
Payment links also allow smaller independent merchants to compete with larger online e-commerce companies. They also enable shoppers to easily order by phone, schedule curbside pickup, or order via email. Payment links can be deployed quickly, easily, and cost-effectively, making them a smart investment for small businesses.
Payment links are easy to install and easy to share with customers. You can share these links on social media platforms and mobile apps. Payment links provide your customers with the most flexibility possible in terms of payment methods, and you can accept credit cards, digital wallets, and ACH (bank account transfers). Payment links also support multiple line items, custom fields, and more.
Conclusion
Payment links provide an easy way to accept online payments from your customers without the hassle of a checkout page. Instead, the payment link creator automatically enters the customer's reference identifier and contact details. Then, the customer receives an email with their personalized payment link that allows them to complete the transaction. Payment links can also be included in an invoice, on a social media business page, or in a messenger channel.
You may also like: The Basic Information About Payments And Transfers In The EU That Everyone Needs To Know
Image source: Pexels.com