Click here to get this post in PDF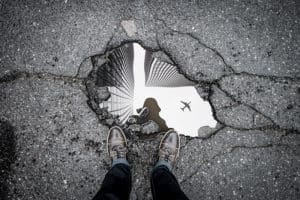 Perhaps you've read accounts of laying on a beach while you watch money effortlessly roll into your bank account. That's the dream, right? Unfortunately, successful passive income streams don't just happen like clockwork. They often take time and a huge surge of effort in the initial stages to build a cash funnel that is stable enough to take care of itself — eventually.
We hate to be the bearer of bad news, but passive income involves a lot of groundwork. There are plenty of ways you can earn passive income, six of which we have previously shared in our totally awesome infographic. What you will notice is that the type of income streams you can set up aren't areas that you can delve right into without any prior knowledge. For example, you wouldn't want to blindly step into real estate investing, just as you wouldn't be able to become a marketing expert overnight. 
What Do People Get So Wrong about Passive Income?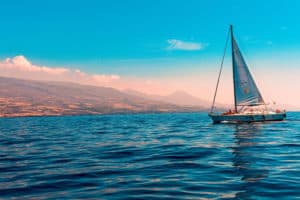 The above image of a boat sailing on the calm waters reflects what are often people's expectations when it comes to passive income streams. The boat is surrounded by blue skies and is quite literally smooth sailing. People envision that building passive income streams is an easy process that you can set up and then you're free to lie on a beach somewhere soaking it up.
However, this just isn't the case. People's misconceptions about passive income have led Forbes to name the trend "a dangerous fantasy". In reality, anyone who is interested in wealth management will encounter the passive income term naturally. But making income where you don't have to actively work each time you earn isn't directly linked to retiring before you're forty. Most businessmen who are rushed off their feet with various endeavours will also earn passive income. If anything, passive income streams are a time-management trick to make more money in less time.
What Is Passive Income in Reality?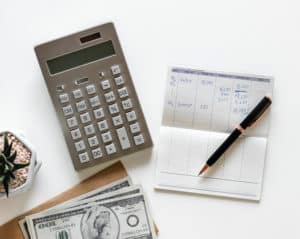 Of course, at its core, passive income is about making money. Eventually, if you build enough pots of money to solidify your financial stability, you can afford to take time out from the mundane 9-5. Only then does this potentially mean spending more time on the beach.  Fundamentally, the concept behind passive income is to stop trading your time for money. However, this doesn't mean that your level of effort is diminished, rather, that in a shorter space of time, you have used that effort to create something that will provide you with an ongoing return.
Depending on the type of passive income stream youdecide to invest in, you will still need to monitor these recurring payments. For example, if you decide to start a drop-shipping business where you outsource the picking and packaging of goods to a third-party courier, you will still need to monitor your product pages, returns handling and customer service from time to time. If you want to save yourself even more time with these processes, you should devote a little time to research into AI-powered automated customer service tools, such as chatbots.
Perhaps the most lucrative form of passive income is property management. Developing an impressive property portfolio is hugely beneficial to your wallet, as it involves concentrating on gaining large assets that build a high residual income in the form of rental fees. Assuming that you are delegating responsibility to a property manager to deal with the necessary admin work (so that you can live in an exotic location, or wherever else you desire), you will still need to provide consistent communication, especially if there are legal matters or important documents that you need to attend to. To remain compliant and professional, it might be beneficial to use a virtual phone number, which allows you to operate your business from wherever in the world you are.
How to Reap the Real Benefits of Passive Income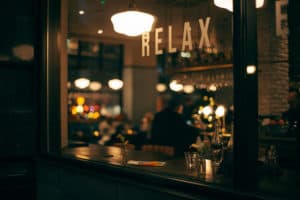 Now you have a clear perception of what realistic passive income entails, you can make an educated decision about whether you feel that it is suitable for you. While not being the "get rich quick" scheme that it is often portrayed to be, passive income can be the key to long-term freedom. To reap the real benefits of passive income, including long-term financial health, self-fulfillment, generational wealth and location independence, follow these simple steps:
Work towards Achieving a Specific Skill Set
As we've discussed in this post, passive income streams don't just materialise over the course of a 24-hour period. To create something that earns residual income, you must do your research. This might mean becoming an expert in the property market or learning how to decipher the trading market.
Passive income streams always require an expert eye and entrepreneurial spirit. Your research might even begin with training your brain to think differently than the average citizen who will be working to make active — rather than passive — income.
 Make Use of Technological Tools
To give yourself even more free time and the ability to effectively manage systems remotely, you need to make use of the vast array of tools available to you. This could aid you in your communication with others or with more mundane tasks, such as data management — the key is to determine which tools can be used to optimise passive income streams and figure out how you can make them work for you.
Spread Your Financial Risk
Despite becoming an expert in a specific subject area, you shouldn't invest all of your time, energy and initial money into one single passive income stream. For example, if you have become an expert in health and fitness, you might look into offering remote diet plans to individuals in addition to writing an eBook. These activities act as two separate sources of income while still relying on your one unique skill set.
Manage Your Expectations
Managing your expectations when developing passive income is vital. If you get too carried away with the desired end result, you might lose sight of what is really happening in front of you. Most forms of passive income can affect your reputation, so to continue earning over the long term, and as the main beneficiary, you'll need to oversee any activities taking place.
About the Author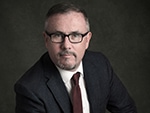 Rory Whelan is a communications expert with over twenty years experience in consultancy, television, media and telecoms. Since 2012 he has held the role of marketing manager for eReceptionist, leading the product to become the favourite call management company for UK SMEs.

eReceptionist is a virtual call management system which provides digital custom numbers that can be diverted to mobile and landline devices. The solution attracts a wide range of small businesses allowing them to manage their professional image whilst introducing a virtual receptionist for 24 hour access.