Click here to get this post in PDF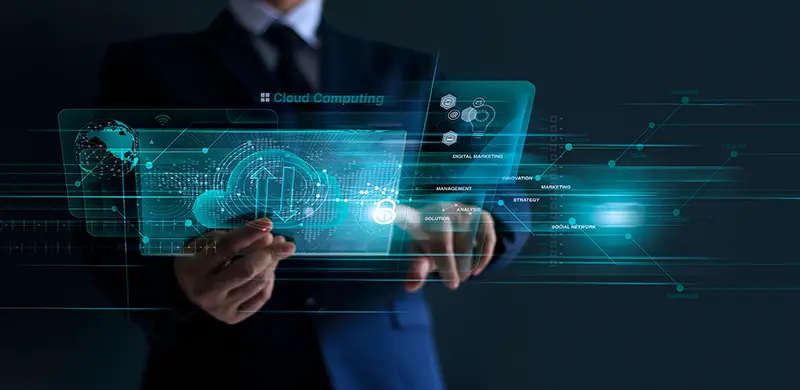 By the time you're done reading this, 30,000 websites will have been hacked.
That's right; a new cyberattack happens every 39 seconds, and no one's safe. 
Around 64% of companies have experienced a cyber-attack once; 43% of data breaches target SMEs. This is a major point of concern since 83% of SMEs aren't financially strong enough to survive a data breach.
And that is why IT support is not just an option or a luxury… it's a necessity.
A data breach can annihilate businesses, so it's best to have a preventative plan for any major catastrophe.
However, a fully-fledged IT department with powerful cybersecurity capabilities can cost thousands of Euros. In fact, an IT manager makes £63,336 per year. 
Stress not; there are affordable options too. One of them is outsourcing all the work to an IT support company for a fixed monthly cost. 
In this quick breakdown, we will share some solid reasons why outsourcing IT support service is essential for growth and better survival and how a fully managed IT service provider can keep people and data safe from potential threats and online scams. 
Why Outsource To An IT Support Service
Here is how an IT Support company supports your venture:
Data Security & Management
Unfortunately, no matter how secure you think your database is, a cybercriminal will find a way to breach your crucial data. 
Yes, if you look at the landscape of data breaches, you will get to know how not only big companies, but small ones have also fallen victim to cybercrimes, and they have screwed up hundreds and thousands of their euros. These criminals are indiscriminate in their targets' sizes. 
Therefore, your small venture could become prey to their misdeeds without IT security.
For this reason, IT support is essential. An IT service provider offers a deeper assessment of your business data and its security needs and keeps scanning your company's IT landscape – to secure the data and systems from future threats while keeping your digital assets updated with the latest patches. 
Improve Customer Support
How many channels does your business use to communicate with the customer? 
Well, it entirely depends upon the size of your company. If it's small or in the growing stage, there would be a few options only, and if it's a startup, you will have a limited workforce/resources while the services and audiences are expanding continuously.
With a thorough IT support service, you can have multiple communication channels to assist your customers, giving them more convenient choices to reach your business. 
Employing an IT support service will boost your customer satisfaction, helping you know your customer behavior more closely and their increasing queries and concerns.
Also, a capable IT service provider maintains your systems and upgrades them when necessary while keeping an eye on all the possible implications and threats, addressing the risks beforehand. This way, maximum benefits can be leveraged from the business operations while saving them from potential harm.
Help with Branding
Having technical support means improved branding strategies, and when paired with your information services and systems, your existing ones can be improved. You will be given more opportunities to learn newer approaches.
So, with an IT service, you can develop apps and systems that can attract more and more customers and their engagement, and with higher customer engagement, satisfaction rates will be improved. You can also gain an edge over your competitors, and this way, you can expand the marketability, purpose, and overall impact of your business in the market. 
Allocate Resources Optimally 
The latest tech can help us run our operations successfully while also playing a role in the effective management of business resources.
The right IT support team can help you gain the most from limited resources, empowering your people to make more prominent and better business decisions. Additionally, these outsourced IT support services can help SMEs find ways to manage and maximize their IT investments and resources.  
You can even ask them to help you build paperless processes with hi-tech yet more manageable solutions, both for record-keeping and other operations. They develop a customized information system based on prevalent conditions and requirements. 
One of their tasks could be building a unique portal or intranet for in-house employees and other stakeholders. Such platforms offer data on their employment status, ranging from job contract to description, personal details, professional attainments, daily progress, and overall performances.
Manage Costs Effectively 
Managing costs for startups and SMEs is the most important thing than anything else; their success is dependent on how their finances are being allocated.
Using outsourced IT support is cost-effective because you pay only for the services you use. And yes, you can also negotiate a fixed contract period with an IT service provider to ease your budgeting.
An IT support contract usually involves services for antivirus maintenance, backup facilities, email filtering, and other IT needs your business may have.
These experts have a broad range of knowledge and experiences, and you don't have to worry about their downtime during holidays and sickness, which means continuous support 24/7.
In Conclusion
It's the 21st century, and IT has been dominating businesses around the globe, so all our worthy business owners, stop considering IT as an option… it's a necessity.
Set up your own IT department or outsource IT support services. Your business needs that, just like your customers need you.
An exclusive IT support firm brings the knowledge and the accessibility of the latest data-security technologies. They secure networks, support your staff, troubleshoot IT problems, and offer continuous monitoring to decrease the possibilities of severe IT threats. They also help with the recovery if any unfortunate incident happens.
Some exclusive professional and responsive support services offer IT consultation and assistance for the system and infrastructure. So save your IT capabilities and data before it's too late.
You may also like: 10 Tips for choosing the best IT Support Company for your Business
Image source: Shutterstock.com