Click here to get this post in PDF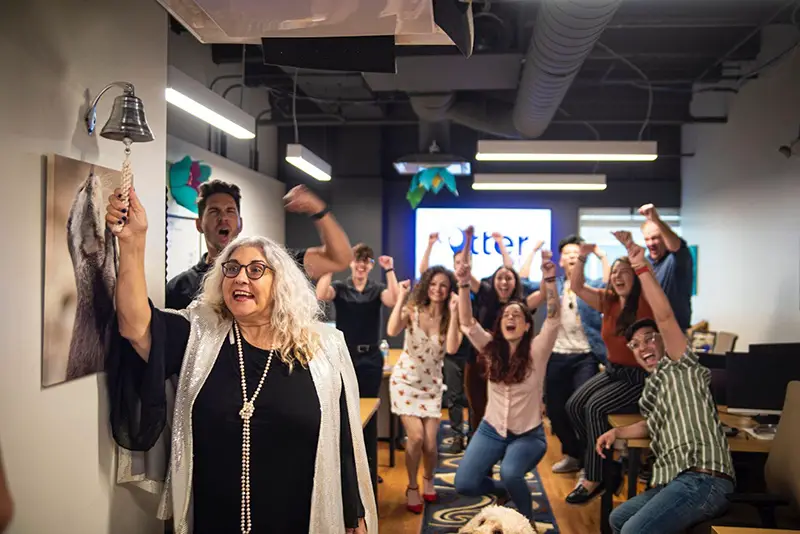 Clutch, an online platform that guides 1 million customers around the world each month on identifying proven, trusted, and qualified business partners, has named Otter Public Relations as the top PR firm in Florida.
Otter PR, which also has been rated the top PR firm in the nation for 2022 by Clutch, specializes in media relations, reputation management, and crisis management. Its team of entrepreneurs, thought leaders, writers, marketers, and creatives serve clients around the world and across all industries with more than 300 years of combined experience in PR strategy, PR tactics, marketing, publishing, and social media.
"For us to be recognized as one of the top PR firms in the country and number one in Florida has been a huge deal," says Otter PR co-founder Scott Bartnick. "I am so incredibly thankful for the entire team at Otter PR and all of the hard work they have done to help us to get here. This award is something we can all be proud of and it is just the beginning."
Clutch is a leading business-to-business ratings and reviews platform that provides market insight designed to identify the best businesses in a wide range of categories. It recognizes companies' commitment to building their expertise, providing stellar customer service, and producing high-quality results for their clients.
Clutch released its list of the best business-to-business companies in Florida on July 26, 2022. Otter achieved the No. 1 spot due to its unrivaled ability to deliver PR results, as exhibited by the clients it has served, its market presence, and the customer reviews it has accumulated.
"Our team is happy to celebrate the top B2B providers in Florida," said Clutch Senior Revenue Operations Analyst Jake Cox. "Every single team on this list is committed to delivering the best results for their clients."
Scott and his co-founder Dr. Jay Feldman did not have backgrounds in PR when they launched the firm. If they had, Otter PR might look and behave more like the industry's legacy firms. Instead, the two were able to bring a fresh perspective to public relations that has worked exceedingly well for their clients.
"Bringing our expertise in business and marketing and ecommerce gave us an outside perspective that allowed us to change the space, be more effective, and help more people," Scott explains. "Expertise in improving processes and operations, which I brought from my engineering background, is one of things that fuels our success. In the traditional PR world, getting from A to B requires a lot of interim steps. Rather than focusing on those steps, we just focus on giving our clients what they want. We developed a better way to get our clients the deliverables they want as fast as possible."
Central to Otter's PR process is its proprietary OTR™ strategy, which focuses on maximizing outreach, identifying top trends, and leveraging relationships to deliver outstanding success to its clients.
"Otter PR was established as a Web3-native agency," explains Scott. "We understand that our role is not only to innovate, but to innervate — to give our clients the nerves and the confidence that are required to embrace new media and new ideas. We have found again and again that our OTR™ strategy delivers enormous results."
Otter PR's ability to quickly identify and capitalize on media trends is key to the success that it consistently delivers to its clients. Each day, Otter PR's media experts observe and assess the latest news, preparing briefings for publicists that help them to know exactly what pitches will result in organic success in the top mainstream media outlets.
"We've eliminated the six-month timeframe traditionally used to develop a strategy plan that is reliant on stagnant news cycles and void of fluidity," Scott explains. "Instead, we take only three days to outline our strategy plans filled with targeted topics that highlight our clients' expertise. We know that strategy plans are subject to change based on the media landscape, and we welcome it. By monitoring trends and responding to them appropriately, our clients will always be the most relevant sources for comments and expert opinions."
Relationships are an important part of any PR strategy, and something at which Otter PR excels. The diverse group of media professionals that make up the Otter PR team provide each client with access to an extensive private network of reporters, many of whom reach out to Otter PR on a daily basis looking to feature clients in breaking news reports. 
While these external relationships are critical, the internal connections are just as important when it comes to getting media exposure. Otter PR's clients benefit from a culture of cooperation in which everyone on the team — which is affectionately referred to as The Raft — works together to ensure each client gets the resources they need to achieve top tier successes.
"If you have a story to tell, a brand to build, or a wealth of experience to share, contact us at Otter PR," Scott encourages. "We are consistently rated as the top PR option for a reason. Our OTR™ strategy delivers results and our clients experience success."
You may also like: Why You Should Have a Business Communication Strategy