Click here to get this post in PDF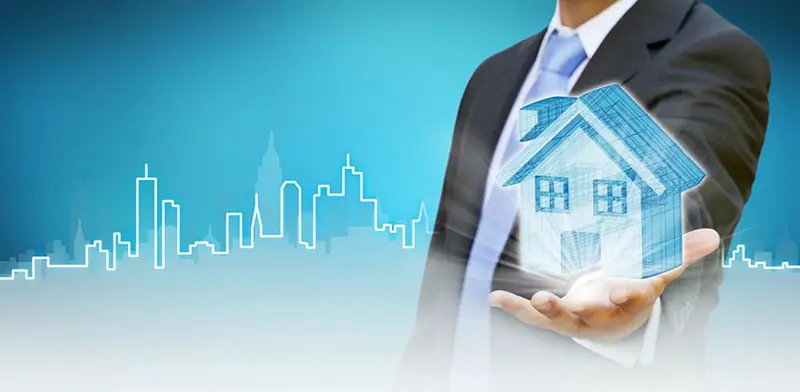 This article contains affiliate links. For more info, see disclosure.
All the real estate business owners are not aware of the power of data analysis of Big data. Let me tell you that it helps in the optimization of your website. It is perfect for your website as it will get more recognition, and more traffic will be generated to your website.
Now, you must be thinking about why it is essential to do so much for a website and what good can Big data do? First, the website is the most critical part of your brand, especially when dealing with a social field like real estate.
You will be shocked to know how much information is exchanged in the average intersection and how much consideration goes into the purchase decision.
According to Medium, innovative technologies have reshaped all the areas of the real estate industry, from human resources to cost optimization. For example, personalized advertising, improved decision-making, estimating accurate appraisals, etc., are some of the ways big data has influenced the real estate industry.
A lot goes into the business of real estate, which you may not be aware of. You can take the service of big data for the same, and it will also help optimize the real estate website to a great extent; in this post, we will discuss how Big data helps in real estate website optimization.
Data analysis helps with search engine optimization. 
 SEO or search engine optimization is one of the most commonly used marketing tools and is a common practice for optimization and visibility of the website. For example, doing local SEO helps real estate agents to improve their website's ranking.
Search engine optimization is a complex process and will require constant assessment. With the help of data assessment, you will understand whether the SEO tips that you are applying on your website are useful or not and then can work accordingly.
Big data, with its vast collection of data and experience from various companies, will be able to tell you that whether you are going the right way and using the right site optimization tricks or not.
When it comes to real estate companies, let me tell you that SEO efforts for site optimization need to be top-notch as the competition is high. One of the most effective tips by Big Data through its years of experience is that to gain a considerable amount of traffic, you need to maintain blogs, research keywords, and stay active on social media to garner people's attention.
Your website will become navigable. 
To bring a vast amount of traffic to your website, the real estate website must be navigable. Therefore, it is vital that the people who find your website are comfortable with the navigating part.
Sure, it will take a lot of work, and most importantly, who needs to have the data analysis on the factor that which kind of website designs and layouts are people comfortable with. This is when Big data comes to your rescue; based on their data analysis and research, they will be able to tell you if people like the current design of your website and what kinds of sites they are comfortable using.
You will also get a lot of information about how many clicks your website is getting throughout the day, how much navigation are they using, and how much traffic your website is getting.
Apart from that, if you are not sure how your website is performing on different platforms like smartphones and tablets, getting a data analysis from big data will help you figure that out.
As I have already told you above, there is a lot of competition in the world of real estate. So, you must be aware of all the tricks and strategies of the competitors so that you can beat them.
Big data will give you the idea that the competitor site is garnering more traffic and will also help you implement the same idea to give a tough competition.
If you want to know what the people have thoughts about your brands, you can get to know the same through data analysis of your website by the big data experts.
They will help you understand and see what is going around. As a result, you can make the best use of the available data in your favor.
The performance of the website will improve. 
The website and data analysis will help improve the performance of the site to a great extent. Your real estate website must be well kept. It will help in reducing the likelihood of downtime.
It must make it look like not a big deal, but even 1 minute of the website's downtime can lose you a huge amount of business.
So, if there is always there like Big data and analyses the data of the website and keep the entire system of the website in good shape, and the performance will be amazing.
As there is already a huge competition in the world of real estate, it is not easy for the potential client to discover you if your website is not up to mark and you are not using the latest technologies to stay on top of all the competitors.
If you want to draw the attention of potential clients to your website, you should understand all the techniques and the strategies that the competitors use in the first place.
If your brand's website is down and not functioning, you are losing out on a huge chunk of clients, and you will not want that to happen.
Big data can always help you with that. Ensure that you are using the most local terms and keywords that will help potential clients find you easily.
With their data collections from various sources and analysis, the big data can always tell that if your site lacks anything. It is always essential to add all the latest features to the website, which makes to more professional looking, and it attracts the attention of a huge number of potential clients.
So, if you are a brand of real estate and you must have a lot of multimedia features on your website to show the visitors the different properties on sale. It would help if you also considered hiring a photographer that will deliver the most amazing photos, especially professional ones. 
You should also add a lot of useful video content so that more people can come to see that what you have to offer.
You can always take the help of big data's analysis in order to find out how the multimedia features and other things are performing and what all you can do for its improvement
Improves customer service
If you really want to know what the customers think about your service, there is no better way to do this than through big data analytics projects. It will help you find you whether you are going the right way and are the customer's satisfied with your work.
It is important as if you are going wrong and do not even know about it, it can harm your business. Let me tell you that tools like social media and customer relationship management provide big data with enough information about their customers, which can be useful for you to serve the customers better.
Through its data analysis, the big data can guide the real estate company in making smart decisions. It will not only optimize the website but will also improve customer service. Better customer service means satisfied customers and more clients, which will help you increase revenue.
So, it will not be wrong to say that Big Data helps improve revenue, and thus, the company will earn a huge amount of profit.
Increased reputation of the brand 
Big data helps make the real estate company understand what the consumer wants exactly, and thus you will be able to provide better services to the customer and thus improving the reputation of the brand.
A better reputation will attract more customers to your real estate brand, and you will make a lot of profit out of it. 
The real estate agents use the method of evaluation to set a price for their property. You will be shocked to know that financial institutions rely on them to calculate the loan and minimize the losses. 
Big data is the key that makes the accurate appraisals based on years of market's analyzed data, making it a tool for buyers and sellers alike. Thus, you can trust this tool to make a quick and correct evaluation of the property.
Conclusion: 
So, these are some of the tricks with which you can optimize your real estate website. Big data is a valuable tool that you must use if you want to go a long way as a real estate agent and have a long list of satisfied customers.
So, use the big data tool today to enhance and improve your real estate business. Good Luck!
What do you think of this post? Please share your thoughts with us in the comment section below.
You may also like: How To Reach Your Target Customers And Grow Your Real Estate Business?
Image source: stock.adobe.com