Click here to get this post in PDF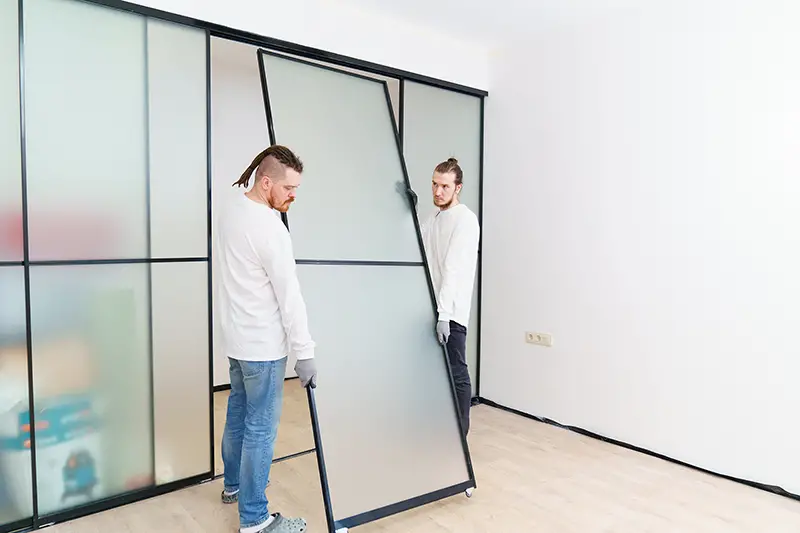 Starting any type of company can be a challenge, but it's always possible. The key is taking the right steps to get there. Opening a residential glass repair company is no different. If this is your goal, the following steps can help you get started on the right foot.
Start With a Plan
It doesn't matter what type of business you want to start – you absolutely must start with a plan. Consider it a road map. If you were to take a trip with no information but your final destination, you're probably not going to have a very smooth journey. You need to figure out which routes you should take, how long it will get there, and any stops you should make along the way. And if you're traveling with kids, knowing exactly where the restrooms are can make a big difference.
The same amount of planning needs to go into your business. No, you're not going to know about all the road construction and accidents along the way. However, if you give in with no direction at all, it's going to take you more time – and induce more stress – to reach your destination.
Have the Proper Training
What type of training and licensing does your location require for you to provide glass repair? There are both national standards and local standards that you should consider and be sure that you and any other employees have the necessary training.
Set the Structure
Before you begin advertising and making money, you need to make sure everything is legal. This means that you need to get your business licensing, form a legal entity, set up all of your bookkeeping and tax requirements, and so on.
You'll also need to open a business bank account and credit card. If you are a sole proprietor, you don't always need a business bank account, but it's still a wise idea. Using the same personal account for your business as you do your personal expenses can lead to a great deal of confusion, extra work, and potential tax implications.
Don't forget to set up any insurance your business may need. Also, consider purchasing a business phone line and possibly hiring a person to take care of calls. It can be hard to focus on work if you're constantly answering the phone.
Start Marketing
You need to announce your presence and abilities to your potential customers, and there are many ways to do this. Start with a website and social media accounts to reach a wide audience. These are always great building blocks for businesses.
Also, show off your home window installation in Grand Rapids at trade shows and similar events. Setting up an impressive trade show booth to give customers a visual of what you provide can help you attract a great deal of business.
If you're committed to opening a residential glass repair company, there is a decent market for it. You'll just need to dedicate some time to setting it up properly and getting your name out there.
Suggested reading: Starting a business can be daunting, so it is important to understand how to form a business effectively with the best tax status. Learn how to start an S corp in Texas with TRUiC's free guide.
You may also like: Starting your own Painting Business: Tips to Follow
Image source: Shutterstock.com