Click here to get this post in PDF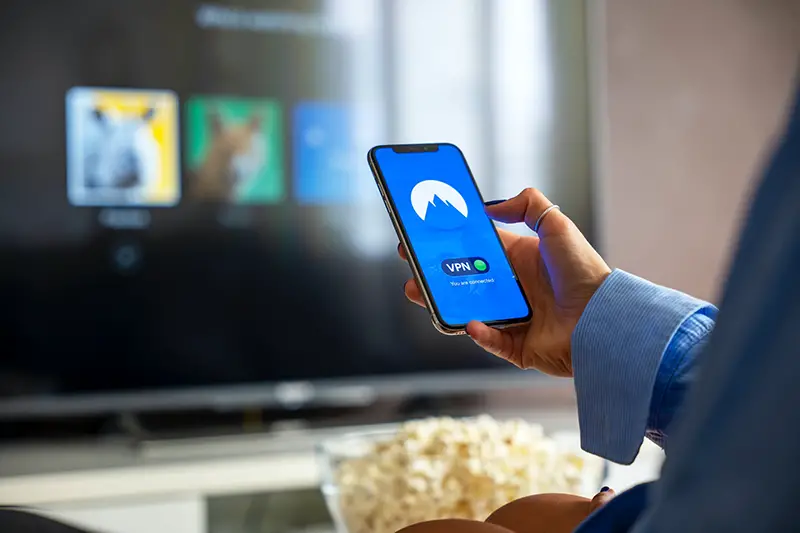 Introduction
The Firestick is a revolution in watching television today because it now fits into your palm too. The days of dish TV, DTH, and wired cable are long gone because we are switching to the new framework. With high-speed wireless internet, a VPN will always keep you secure. This is why media streaming services and VPNs go hand in hand. In this article, we explore the same from Firestick's point of view.
Amazon's Firestick
This is a small device that fits in your palm, is like a USB stick, and comes with hundreds of channels, your favorite TV shows, and more. Then, you can add Fire TV Stick to your HDTV and start streaming movies in high-definition, crisp quality right away. The device has in-built 8GB storage, which is enough coupled with the quad-core processor, for fluent content browsing. There are several versions of this device,
Amazon Fire TV Stick 4K
Fire TV Stick Lite
Alexa
Basically, it is a big USB that connects directly to your HDMI video port at the back of your TV. Then, you must subscribe to various channels and pay per month to activate them for your stick. Finally, enjoy. But, the Fire TV stick is also responsible for the content that is available to you depending on your region. It is always online, so can be prone to malware or Trojan attack as well. And, so on. This is where a VPN comes into the picture because they provide you online security.
So, the question that still lingers on is, do you really need a VPN for your Firestick?
As the preacher of the Cord Cutters Anonymous guide to unlock a firestick will tell you, a good VPN is very necessary when jailbreaking your firestick devices
Everyone should consider online safety to keep privacy during online activities, but so is any online activity. That is, VPNs are there to allow users to connect online anonymously. So, anytime you connect to the internet, through a smartphone, desktop, or any other device, it should be through a VPN. By the way, VPN stands for Virtual Private Network.
Express VPN, IPVanish, NordVPN, Surfshark, CyberGhost are just some of the top names that come to one's mind. Their job is to route the internet through various servers across the world and anonymize your activity so that trackers and hackers cannot collect your data, and use it for malicious intent. Even, ads track cookies and online activity to follow users anywhere they go. So, using a VPN with Firestick is definitely a good thing.
Reasons for Using VPN on Firestick
If you want to watch whatever you want, then this is the only solution. The biggest single reason why VPNs are getting popular is not safety, but freedom. These apps allow users to login from any country's server and watch their content, which is otherwise, not available in your country. A VPN will make you appear from anywhere in the world, you choose to be, by covering your actual IP. So, you can go-around geo-restricted content and watch US Netflix, while being in the UK.
Freedom to watch whatever you want, from wherever you want, is the best thing about using VPNs with a Fire TV stick.
If you are abroad, on a trip, for example, using a VPN will allow you to watch your content using the same subscription, by changing your server to your origin country.
You can watch content that is blocked in your region.
For example, in China and Iran, they have very strict rules on what is available on the TV. Meaning, you are always behind a firewall blocking access to the outside world. These collect your personal data all the time you use your devices. So, VPNs will be useful in these cases. A streaming VPN will allow you to watch BBC iPlayer outside the UK, and NBC's Peacock too if you are traveling outside the US. So, you don't lose access to your favorite content if you are outside your home (because of the Fire TV Stick), or even country (because of the VPN app).
So, to bring things into perspective, there are three major reasons to use a VPN for your Fire TV stick,
Unblocked access to regional content.
Access to content even when abroad.
Secure personal online activity data.
Digital Pickpocketing
To wrap up this article, we must focus on the digital identity theft issue, because the rate at which Google, Facebook, and WhatsApp keep collecting user data whenever you browse and send SMS, and use it online, is huge because of this, even streaming content via your Fire TV stick means giving away loads of info. These go through an unsecured Wi-Fi network at motels, public places for example. This adds a lot more risks. VPN keeps you hidden among pirates.
So, you can still watch your shows without worrying about online bullying. The risk of virtual pickpocketing is a real threat today, now that we don't use actual wallets anymore. Not just from government trackers, but majorly from private trackers, who collect info and create huge databases for profits.
Conclusion
Using Firestick with a VPN is a personal choice, but given the above arguments, you should consider the pros and cons. Yes, it will cost to use VPN on a monthly basis, and it will cost for using other services too. But, safety and privacy should come first, and if you can afford, do take precautions. Finally, enjoy unrestricted content, anywhere, and anytime.
You may also like: How to Watch The U.S. Version of Netflix Abroad With a VPN
Image source: Unsplash.com