Click here to get this post in PDF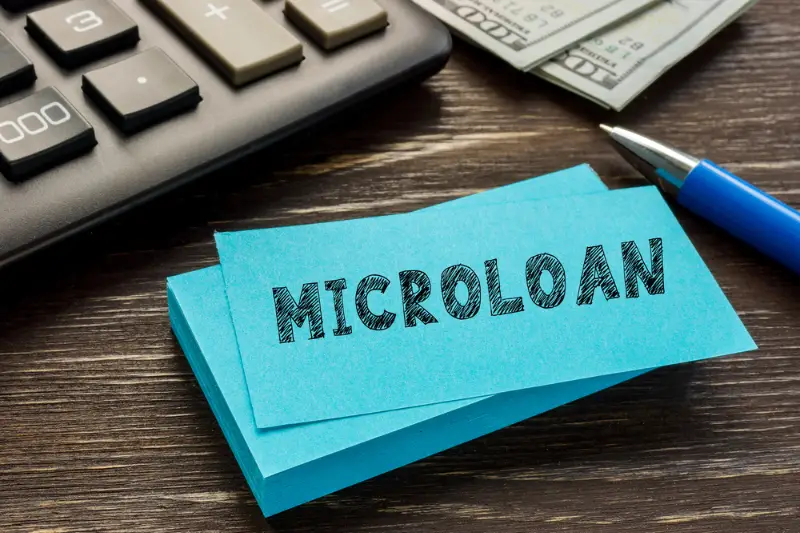 In the rapidly evolving digital age, online microloans are making waves, not just in the global finance sector, but specifically in the small island nation of Sri Lanka. By making financial resources more accessible, these miniature loans are drastically transforming the financial landscape of Sri Lanka.
Let's delve into the far-reaching impact these online microloans have, the key players driving this transformation, and how the future of Sri Lanka's economy might look.
What Are Microloans?
To set the stage, it's crucial to understand what microloans are. They're small loans typically issued to underserved communities or individuals who might not have access to traditional banking facilities. Whether it's funding a small business, supporting education, or even home improvements, microloans aim to help the underprivileged and boost their economic standing.
The Emergence of Online Microloans in Sri Lanka
With the dawn of the digital age, traditional microloan systems are getting a tech-savvy twist. The advent of online microloans offers a fast, efficient, and more accessible route for individuals and communities to gain financial support.
So how did this trend make its way to the shores of Sri Lanka?
Sri Lanka, despite its compact size, has a diverse and dynamic economy. However, the disparity between urban financial services and those available to rural communities was significant. Enter online microloans. They began as an innovative solution, leveraging technology to bridge this financial gap and ensure inclusivity.
Key Players Revolutionizing the Microloan Space
Several pioneering companies and financial organizations are driving this digital revolution. They're contributing significantly to Sri Lanka's economic growth.
Hatton National Bank (HNB): HNB has introduced a digital platform to facilitate easy access to microloans. Their proactive move towards digitalization has been a game-changer for Sri Lanka's financial sector.
Dialog Finance: Through their app-based microloan services, they're making it easier than ever for individuals to apply for and receive financial assistance.
CashX: As a prominent fintech company, CashX has revolutionized the microloan sector by making the process of applying for loans simple, quick, and hassle-free. Their user-friendly platform and efficient services have made them a major player in Sri Lanka's microloan scene.
Non-Governmental Organizations (NGOs): Many NGOs are also contributing significantly by introducing innovative online microloan programs targeted towards marginalized communities.
Impact of Online Microloans on Sri Lanka's Economy
Online microloans are redefining Sri Lanka's financial landscape in several ways:
Boosting Entrepreneurship: With easier access to financial resources, more people can kick-start their small businesses, leading to increased economic activity and job creation.
Empowering Women: Women in rural areas are particularly benefiting, gaining financial independence and the ability to support their families.
Enhancing Financial Inclusion: By making loans accessible to all, online microloans are bridging the rural-urban financial divide, democratizing access to financial resources.
Increasing Digital Literacy: The trend is also indirectly increasing digital literacy in Sri Lanka, as more people become accustomed to using technology for financial transactions.
Future Trends: The Financial Landscape of Sri Lanka
The future of finance in Sri Lanka is digital. With the ongoing digital transformation, the influence of online microloans will likely continue to grow. As more people realize the convenience and accessibility of these loans, it's safe to predict that the Sri Lankan financial landscape will become more inclusive and dynamic.
Online microloans are not just a trend; they are a revolutionary step towards a more financially inclusive Sri Lanka. In the face of an ever-evolving digital world, it's evident that these microloans are here to stay, transforming lives and the Sri Lankan economy along the way.
You may also like: 10 Tips to Prepare and Survive A Financial Crisis
Image source: Depositphotos.com