Click here to get this post in PDF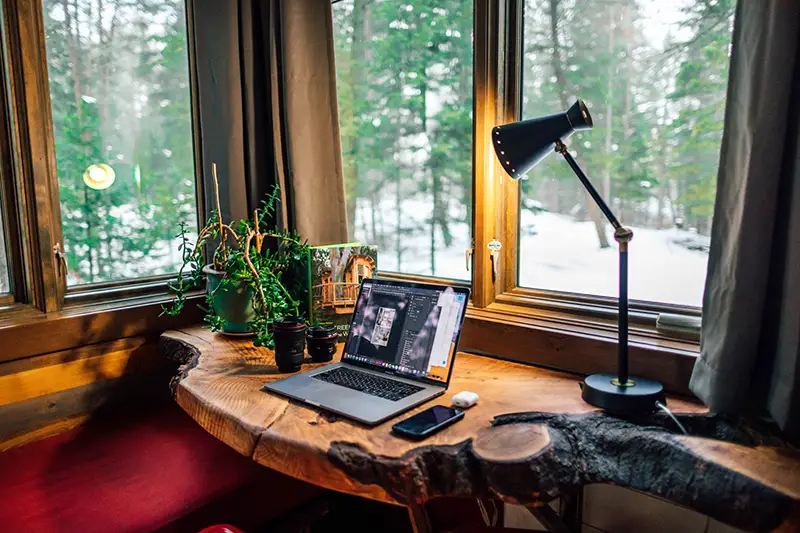 The pandemic has completely changed our lives. Last year was challenging in all aspects. Whether it was an economic downfall or unemployment, people had to face different struggles in 2020. 
When it comes to workplace changes, the pandemic has rekindled the culture of working from home. As people were forced to stay home, remote working became the new corporate culture. 
It is true employees had to struggle to balance their work and professional life, both at home. If you are working from home, you would understand many hindrances can affect productivity. 
So, how can you isolate yourself or create a working den at your home in such cases? We suggest that you should go for a shed office. Yes, you can transform your shed into a home office and create a peaceful working environment for yourself, which is technically away from your home.
How To Know If Your Shed Can Be Turned Into A Home Office?
Whenever you transform your home space into something else, many things come into play. Similarly, there are a bunch of factors you need to consider when you turn your shed into a home office:
Space: Check whether there is enough space in your shed that can be turned into your office. Take your work into consideration and estimate how much space you would need. 
Ventilation: Another essential criterion to turn your shed into a home office is to check proper ventilation. Without ventilation, you cannot create a healthy working environment.
Cost: You need to consider the overall cost of turning your shed into an office that will also include the furniture. You can also consider sheds for sale to get amazing discounts. It also reduces the efforts to create a shed. 
Step-By-Step Guide To Transform Your Shed Into A Home Office
You can easily buy sheds from the market that are portable. For instance, Tassie sheds are the perfect choice among people. Similarly, you can buy any shed and get started with the process. 
 #1 Start With Flooring
You need to begin with the flooring process to provide an excellent foundation for your shed. Whether you want wooden flooring or granite, it is essential to complete the floor and then move to other processes. 
#2 Install Lighting
After flooring, you can move forward to light up your shed. It is vital to ensure there is natural sunlight in the room to save some energy. You must install the necessary lighting only and avoid electricity wastage. 
#3 Set Insulation
Natural insulation is the best way to keep your shed insulated. For this, focus on customizing your shed with windows. It will help you work in a natural environment and reduce hefty electricity bills. 
#4 Bring Furniture
Now the most critical part of transforming your shed into a home office is to bring furniture. It would help if you bought furniture according to your work. For instance, if you are a financial assistant, you would need a simple desk and chair. But, if you are an architect, you would need more than just a regular table. 
#5 Try To Personalize
You will only like to work in your shed when you can connect with it. For this, you need to invest your time in personalizing it. Try to add things that were in your office to create a milieu of your workspace. A minimalistic home office is what you should aim for. The colour of the walls also makes a significant difference to the ambience.
The Bottom Line
All the work-from-home employees would understand the vain of working from the comforts of their homes. Still, many companies are following the work from home culture, making it further difficult for employees to maintain productivity. 
Everyone misses the working environment that they had at their workplace, which is hard to create at home. But with some extra efforts and investment, you can make it possible. 
There are many spaces in your home that can be turned into a home office, like your shed. It is the perfect place to stay away from home yet not go anywhere. 
The above-mentioned was a quick guide to turn your shed into a workspace. 
You may also like: Make Your Home Office Professional With These Tips
Image source: Unsplash.com