Click here to get this post in PDF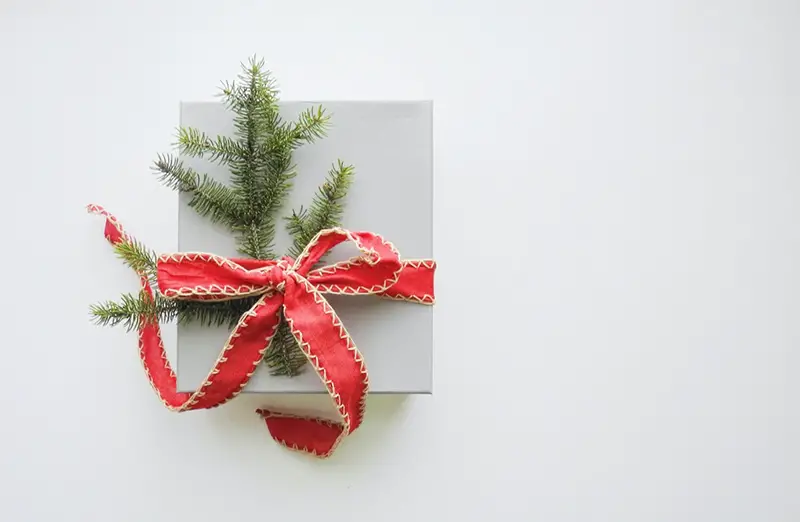 Secret Santa is a great way to democratise the giving of gifts in the office but purchasing that Secret Santa gift can be tricky. The whole point is that you don't know who will get your gift and the recipient won't know who it's from. Usually, when we buy a gift we're looking for something that's just right for a certain individual but with Secret Santa you need to find something that's inexpensive and which will be enjoyed by whichever of your colleagues gets your gift. Here are some suggestions which should please even the most curmudgeonly of your colleagues.
'You're on mute' Mug
Zoom meetings have become an all too familiar part of working life for many of us, so why not commemorate this awful year with a touch of humour. This 11oz handmade ceramic mug can also be personalised.
Cable holder clips by Cordsby
Ok so this is specifically work related but given the frustration and irritation that can be caused by tangled cables, who wouldn't be delighted to receive this 3-pack cable tidy.  Made from durable silicone which will stick on any surface, the pack contains one seven-hole tidy and two four-hole tidies, plus three metres of double-faced adhesive tape. It's also dust-free, anti-static and eco-friendly.
Milly Green Curious Cat to Do List Notepad
It's not often that you find an entirely eco-friendly notepad. This slimline pad with lined pages is made from '100% recycled kraft card and post-consumer waste-paper'. It's also printed with eco-friendly soy inks and is 100% biodegradable.
Cactus pencil pot
Brighten someone's desk with this cheerful and practical cactus pot. It's got a magnetic branch for paper clips and a grippy foam base. What's not to like?
If you've not encountered Lemon Loco's range of products before then brace yourself. Rude, funny and outrageous these 60-page quality notebooks will certainly get a reaction, but remember, it's Secret Santa so no one will know it was you.
Glasses holder
Mislaying your glasses is one of the everyday irritations of modern life, but fret not, help is at hand and it comes in the shape of a carved wooden head. Think Easter Island, but smaller. These large-nosed heads provide the perfect resting place for your specs and when your specs are on your face, they make a great paperweight. These beautiful wooden heads are hand-carved by Indian craftsmen, but there's something else that makes them very special.  HSSS is a non-profit organization based in India 'that helps underprivileged artisans, who suffer hardships with physical handicaps, illiteracy, extreme poverty, or being in a lower caste'. The Sheesham wood, from which the heads are made is sustainable and native to the Indian subcontinent; the wood is from dead trees and is bought directly from the Indian government. A beautiful gift and your opportunity to support a very worthy cause. 
You may also like: Top Corporate Christmas Gifts for Your Incentive Programme