Click here to get this post in PDF
More and more businesses nowadays realize the potential advantages that downsizing an office space can offer in improving their processes and trimming down operational expenses as well. As digital communication continued to develop exponentially, business owners have learned to quickly keep up with the trend and benefit from the convenience and efficiency it offers. In effect, modern workplaces continue to evolve, and their requirements have transformed as well.
Moving to a smaller space and allowing your team to work from home may also improve your productivity. This is because your employees will avoid wasting time on their daily commute and instead redirect their time and effort in working efficiently from the comfort of their own homes. Aside from this, they're more likely to be happier with work and feel more engaged to the organization because of the improved work conditions. Altogether, downsizing may be greatly beneficial for both your organization and employees.
If you'd like to know how you can effectively and conveniently downsize your workspace, you can consider the following tips:
1. Declutter And Organize Your Workspace
Decluttering and organizing your office items would be your main priority as you downsize your workplace. While your office may have regular cleaning services, you'll still have piles of paperwork you don't need anymore. Also, you may need to dispose of outdated or damaged office equipment. Sort out all these items and discard what's no longer functional or purposeful. This way, you'll have more room for other items and your workspace will look neat, orderly, and professional.
As you dispose of bulky items such as old equipment and furniture, you may need to hire a trash removal company such as Dirt Cheap Rubbish Removal and others to collect and discard them for you. This way, garbage collection will be more efficient and convenient as well.
2. Review Your Inventory Of Office Items  
If you have a list of items owned by the company, you may have to revisit it to see whether there's some furniture or equipment that's no longer needed. You can also focus on downsizing the items that you may have in excess such as computers, pedestals, office chairs, and others.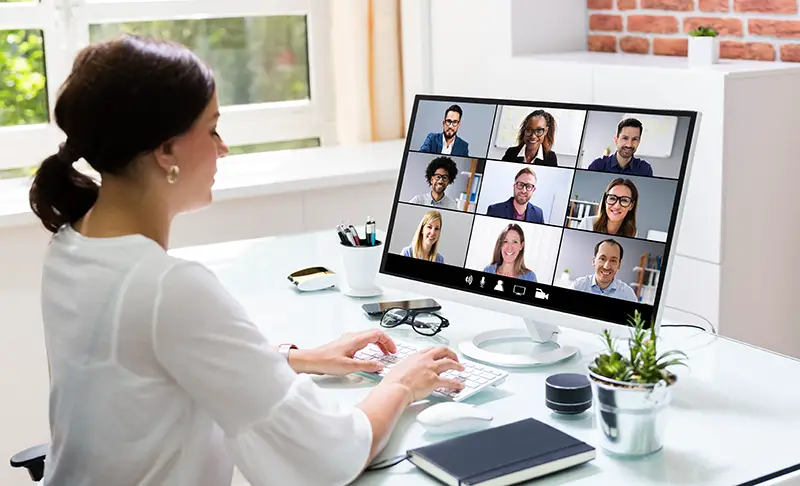 These items may still be functional and in working condition, but you may have to let go of some of them so you can limit your office items to only the essentials. Also, this may be a good way to tap on unused resources and see how you can find a purpose for them.
3. Donate
You can also consider donating some of the office equipment or furniture that you need to dispose of. For instance, many charitable institutions could use more computers or desks which would benefit from your donation. This can be an excellent way for you to support your local community programs and let people in need benefit from your help.
4. Sell Unwanted Items
Selling some of your unwanted or unused items may be an excellent way to dispose of them. This way, you won't only earn back the money you allocated to purchase them, but it'll also be easier to remove them from the premises. The most convenient and effective way you can sell your valuables is by posting them online. By online selling, you can compare your price point to similar items and see how you can make it more competitive for a faster sell-out.
On the other hand, you can also put up an office sale where your employees will be able to buy small items at a bargain price. This way, it'll be beneficial for the company and the workers as well.
5. Recycle 
As you downsize, you may find that your workplace has accumulated huge amounts of paperwork over time. Since these items can't be donated, you can consider selling them to scrap buyers or recycling them. If your local waste management services have a recycling center, you can check whether they can accept the paper waste materials that you have to dispose of. If not, you can also look for community composts where biodegradable wastes are collected and turned into fertilizer.
Regardless of the type of trash that you have, burning waste is considered illegal in many localities and it's best to resort to other means of waste disposal instead.
Conclusion
Maintaining a smaller office can help you and your business save cash and improve efficiency in the long run. As you minimize your expenses and streamline your work processes, your business will experience growth in scope and revenue as well. In addition, business trends in recent years have proven that having a big office isn't always necessary.
As such, you can take advantage of cheaper operational costs and easier office management that having a smaller workplace can offer. This way, you can allocate your resources to other areas of your business instead.
You may also like: Trends & Transformations – The 5 Most Positive Workplace Trends of the 2000s
Image source: AdobeStock