Click here to get this post in PDF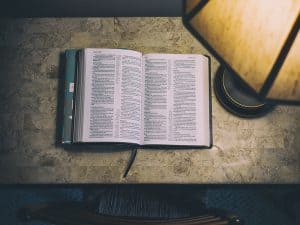 At the end of the day, you can feel so tired that you simply just want to fall in bed. Yet going to bed without properly ending the day could be a grave mistake. Even famous business people create a bedtime ritual.
Discover a few ways that you can
Gratitude List
It sounds cliché, but making a gratitude list can actually make you a happier person. Sometimes we don't even know what we're grateful for until we get it down on paper. Make a list of four things you're grateful for. The first gratitude item should be about your day. The second gratitude item should be about your past. The third gratitude item should be about your life. The fourth gratitude item should be something about yourself. The more you remember reasons to feel grateful, the more you'll actually feel grateful.
Evening Bath
Most people need a way to wind down after a tough day. An evening bath is a great way to relax and remove any lingering tension from your body. Draw a warm bath and fill the water with some of your favorite luxury items. You might want to include bubble bath, scented oils or Dr Bronner castile soap. Take a few moments to relax before performing some self-massage or scrubbing a way the dead skin cells from your arms and legs. Evening baths are a great way to remind yourself that you care for your body as much as your mind.
Worry List
Sometimes our worries can take over our lives. Worries can prevent us from falling asleep and cause us to wake up in the middle of the night. Try to rid your body of your worries for a good night's sleep and a more rested morning.
Write down anything that troubled or upset you about your day. Write down anything that you're worried about for the following day. It's okay to feel upset and worried, but it's not good to carry these worries around. After you've written down your worries, tell them that you release them. You may want to tear up the list and throw it away before bed to drive the point home.
 Meditate or Pray
Some people find prayer a great way to set an intention for the following day and close out the current day. Both meditation and prayer are a great way to rid yourself of worries and ask for help for your problems.
If you prefer prayer, you might want to try to say thanks for both the good and bad things that happened during the day. You might also want to ask for things in your life. You may also want to pray for others.
If you want to meditate, simply sit still with your eyes slightly closed for about five or ten minutes. You can concentrate on a problem you want to fix or simply feel thankful for your life. Whenever thoughts arise, notice them before letting them go.
Get Ready for Tomorrow
Sometimes the best way to end the day is by getting ready for the next day. Write down a list of things you want to get done the following day. Make a list of accomplishments to check off. Lay out your clothes for the following day, and make your breakfast or lunch. The more prepared you feel for the day ahead, the easier it will be to fall asleep.
Spend Time with Family
Many people choose to take a few hours to spend time with family. It's easy to forget about the people you love throughout the day, so taking time to remember your loved ones is a great way to end the day. Enjoy a meal, watch a TV show or play a game with your family or friends before turning in for the night. Your family will appreciate you even more, and you'll appreciate the extra time you get with them each evening.
About the Author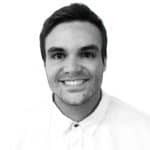 Lance Noland writes in the business and leadership spaces. He grew up just outside of Juneau, Alaska where he developed a love for photography, nature and writing.