Click here to get this post in PDF
There are a lot of differences between old cars and new cars. The main difference is the price, but other things need to be considered when a used car is being purchased. Carantee helps you buy a car by providing all the important details of the car that need to be considered.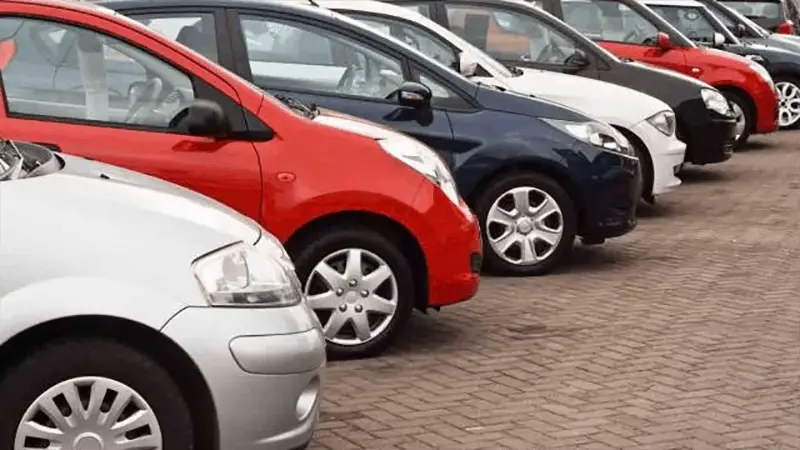 1. Check the Mileage
If you have the desire to look at a used car, it is going to be in your best interest to consider the mileage of this vehicle. A car with high miles is going to need a lot of maintenance. You may have to do a lot more if you are planning to for scheduled repairs if you are considering a used car with high miles. You are simply going to need to expect that there will be issues like shocks, brakes and alternators that may need to be replaced.
2. Compare The Insurance Rates
People that are trying to compare new and used cars will find out that there are major differences here. One of the big differences is the cost of car insurance. New cars are you are going to require a lot more coverage and higher rates because these are vehicles that have not depreciated in value yet. The used cars, however, can sometimes be purchased in cash. The owner does not have to get comprehensive coverage when a car is paid in full. They can simply get liability and get a much cheaper rate.
3. Research The Vehicle/ Recalls
It is a smart idea to research the vehicle and determine how much will be spent on any possible repairs for the type of vehicle you are purchasing. Some cars are limited edition. Others may be older models with parts that are hard to find. It is good to consider all of these things when making a purchase.
Sometimes owners of vehicles take their cars in for recall issues, but some cars may have recall issues where the vehicles have not been serviced. It is good to inquire if there were any recalls on the particular model that you are trying to acquire.
4. Verify Car Registration
Old and used cars have more chances of not being actively registered, unlike new vehicles. Cars not registered with the state are not allowed to operate by the DMV.  Visit Vehicle Renew and place an order for vehicle registration online. It is a quick and simple process that ensures you do not have to wait for long and deal with all the paperwork alone. Always check the vehicle registration before making a new or used car dealership. 
5. Ask About The Warranty
When you are buying from used cars ottawa dealership it's good to ask if there is a warranty on this used car. Many car dealerships that sell used cars will get these cars inspected by the mechanics that work for the service department. Cars in good condition will often be placed on a warranty for people getting a used car from a dealership. This is what separates the dealers from car owners that are selling cars themselves.
When buying from someone who owns the car, you are buying it in an "as-is" condition. When you acquire a used car from a dealership, you have a 90-day warranty in most cases. Some cars that the dealership leased will come with a warranty similar to a new vehicle. It is good to get all of this information upfront.
It is never wise to assume this is the case because the car has low mileage. There are cars that have low mileage that is still older cars that may not be covered by the same warranty as other used cars that are being sold.
6. Inquire About the Number of Owners / Vehicle History
When you acquire a used vehicle, it is a good idea to take a look at the vehicle's history. Some reports can tell you how many owners have possessed this car. It is good to look at vehicles with one owner because this means that the car has not been driven by multiple people with different driving styles. Multiple drivers tend to put more wear and tear on a car than one that is driven by a single owner.
7. Search For The Best Deal
A wide range of consumers in the market for a car will automatically assume that they are getting the best deal because they are avoiding a new car and getting a used one. This is not always the case. It is still good to compare prices and ensure you are getting the best deal for the used car you are trying to obtain. If you're in the south of England, and in search of used cars guildford, the Carsave Group showroom is a good place to start. They are experts in selling used cars and offer several options no matter what your budget is.
Sometimes it may work better if you consider a similar car with higher miles. There are cars with basic features that will be less than used cars that you are looking at that may have a deluxe package with a number of add-ons. It is good to look at all the things that can help reduce the used car's price. You do not want to find yourself with a used car that will cost you almost as much as a new car could have cost once you start the financing process.
You may also like: Popular vehicle purchasing practices in the UK
Image source: Depositphotos.com