Click here to get this post in PDF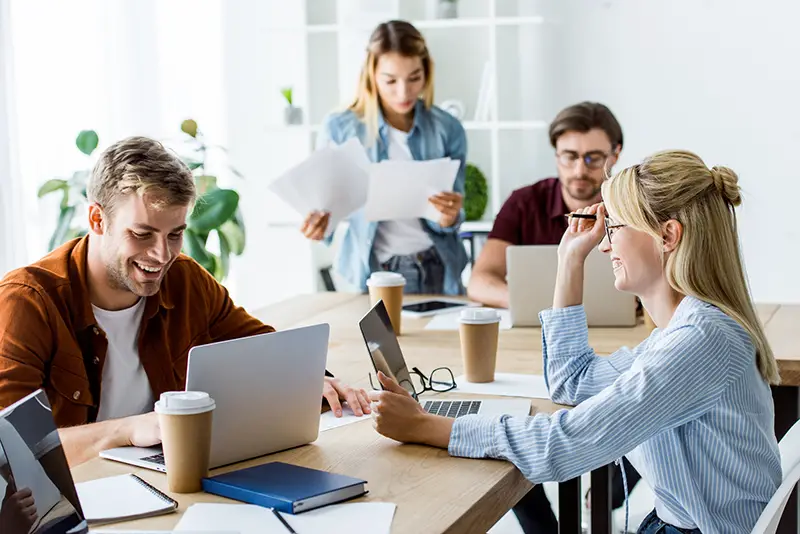 If you have been thinking of starting your own business, then there are some things that you need to consider first. One of the most important things is deciding what kind of business you will start. There are many different options that you can choose from, so take your time and make sure that you pick the right one for you.
Identify and Secure a Location for Your Business.
Finding and securing a business location is essential to running a business. There are many things to consider, such as cost, competition, and location relative to other companies.
A good business location should create an inviting atmosphere and make customers feel welcome. It should also be accessible and easy to get to. Consider the cost of real estate and taxes in the area. Also, look into local zoning ordinances and regulations.
For example, if you own a health food store, locate it near a gym. This will increase foot traffic and improve your business's association with clients.
Create a Plan
If you're going to start a business, you should put together a business plan. A business plan is a vital tool to help guide your company's future, but it also helps you attract the best talent and make the most of your hard-earned cash. While you're at it, you should also set a launch date.
Your business plan should include a section on how you intend to allocate your money. Initially, this may be a daunting task, but it's essential for any aspiring entrepreneur. Similarly, it would help to consider your competition, their offerings, and your strengths and weaknesses before launching your own company.
Automate Processes
If you are starting a new business, one of the things you should consider is automating your processes. This can boost your productivity and make your business run more smoothly. It can also help prevent errors. In addition, automation can improve customer satisfaction.
It would help if you chose the right processes to automate. Some are more likely to be successful than others. Also, it would help if you got the support of your employees to make the process a success.
Automating processes is a great way to reduce your organization's expenses. There are many tools out there that can help you automate your processes. Many of them are available in the software-as-a-service (SaaS) model. These solutions allow you to connect several disparate systems and streamline your workflows.
Identify and Secure a Business Credit Card.
Whether you are an entrepreneur starting a new business or an existing business owner like Akki Patel looking for a better way to manage your finances, a business credit card can be an essential financial tool. It can be used to finance your company's daily operations and help you keep your personal and business expenses separate. But it's important to know how to apply for and use a business credit card before you open your account.
The application process for a business credit card is pretty simple. Most companies allow applicants to complete the application online. In addition to providing their personal information, they'll also be asked to provide information on their business.
Prepare for Sustainable Growth.
Sustaining growth is a common difficulty for many CEOs. There are numerous factors to consider when looking for the best ways to achieve sustainable business growth. One of the most important is a solid operational foundation, which will help the organization maintain a virtuous cycle while decreasing risks.
The most successful businesses have strong leadership and a circular vision. This means they have the right mix of people and processes. They can also share their resources to benefit the company and the community.
In a nutshell, a sustainable business focuses on improving the environment, health and safety of employees and the general public. It also has the potential to become a profitable enterprise.
You may also like: Startups and Risk: How to Deal
Images source: Depositphotos.com