Click here to get this post in PDF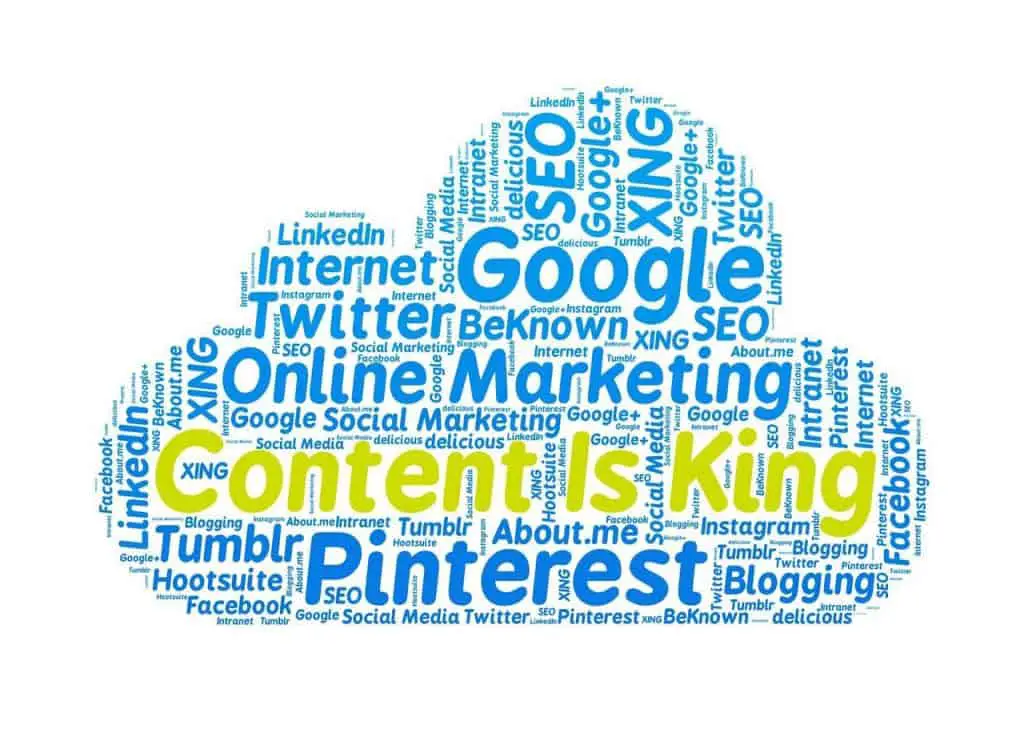 Producing enough quality online content is a real challenge for many businesses due to budget restrictions and/or limited staff. But online content marketing is one of the most fruitful marketing strategies for businesses today, and allowing these tasks to sit on the backburner can limit your company's potential. For these reasons, many small businesses are currently outsourcing content to either agencies or freelance writers.
When it comes time for your business to outsource, you may be wondering if it is it better to find a fully sourced agency or find your own freelancing expert? There is no one right answer for everyone, but depending on your situation you may need to choose one over the other. This article will explore the advantages and disadvantages of using an agency versus finding your own writer for your content needs.
Cost Comparison
Freelancers typically cost less than an agency because they charge by the hour, word or project and have little to no overhead. Freelance writers also may be more willing to negotiate their rates because they work for themselves. An agency, on the other hand, may charge a monthly fee or a flat fee that covers additional services such as planning and project management which you may not even need. Also, an agency has overhead costs that a freelancer will not. After all, an agency is supporting an entire team of writers as well as paying for marketing, facilities and business fees.
Before you choose a freelancer over an agency strictly because of cost, ask yourself if you will be saving in the long run. You really do get what you pay for. An inexperienced freelancer can easily cost you substantially more time and money in the long run than a highly functioning agency.
Time to Completion
No matter how good the work is or how little the cost, it doesn't do you any good if your writer is late. Time is always a consideration, especially for a project with a specific due date.
The hiring process is more time consuming and complicated if you hire a freelancer. You will need to post a job ad, evaluate candidates, and go through the laborious and sometimes frustrating process of conducting interviews. Agencies are able to quickly assign a full-time writer (or even a team of writers, if required) to fulfill your needs quickly. They also will be able to match writers with the specific knowledge your project requires.
Freelancers often have full-time jobs and do their freelance work on the side. Tight timelines may be an issue because freelancing is not their main gig or source of income – or they may be juggling multiple projects. On the other hand, freelancers work around the clock so if you need work done outside of the agency's business hours or on holidays, a freelancer may be the way to go. It is possible that a freelancer will work overnight so that you will have your content ready when you wake up in the morning.
Array of Services
An agency can provide a wide array of services where a single freelancer likely cannot. An agency likely has experts in writing, marketing strategy, web design, and more. If you need more than one type of service, an agency can be your "one-stop-shop" if your business has the budget for it. Otherwise, you may need to hire and manage several different freelancers specializing in different areas. However, if you only need content writing in a specific niche, a single expert freelancer is a very valid option.
Consistency and Quality of Work
An agency can be inconsistent in terms of quality and style because there may be several different people working on your project, especially if it is a long term assignment. A single freelancer will be able to provide a consistent "voice" for your brand and content if you use the same freelancer for all of your work.
Freelancers are also great at what they do because they specialize and are passionate about their work. Most will work with you until you are completely satisfied. Agencies may be inconsistent in quality so be sure to check for a satisfaction guarantee.
Great online content has the potential to lead to more traffic and more customers. That amazing content can come from an agency or a freelance writer. The choice between hiring one over the other for your content writing needs will depend on your organization, the project in question and the type of relationship you are looking to build. There are many quality agencies out there and endless expert freelancers looking to impress you with their work.
The bottom line is that your content needs may change over time, and you should constantly reevaluate your choice. You may even choose a hybrid model of both freelancers and agencies to produce your content. Consider the amount of work, timeline and quality required before making your choice. Whichever you choose, make sure you do your homework and research to ensure you get the content writer that meets your needs.
You may also like: 4 Tips In Choosing a Staffing Agency 
About the Author
Melissa Ricker writes for JobHero, a free career resource that offers thousands of resume samples, cover letter samples and much more.