Click here to get this post in PDF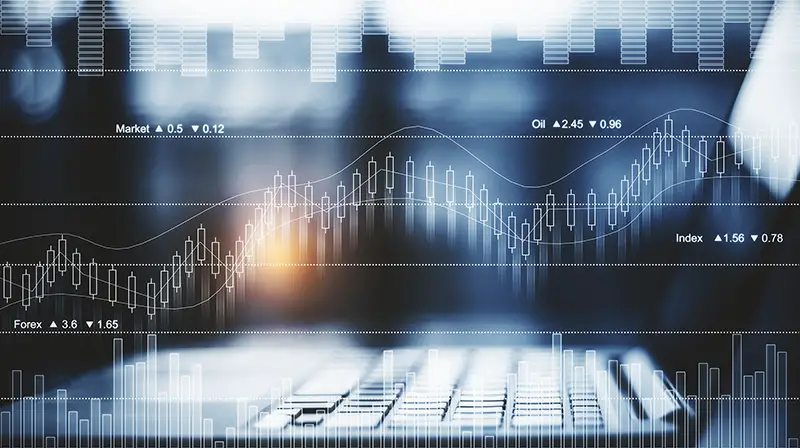 Do you know how many cryptocurrencies are currently available for trading? Believe it or not, more than 10,000 different ones. For a beginner in this world, choosing the most favorable digital currency for investing can be overwhelming. To dispel any doubts you may have, we've made a list of the most profitable cryptocurrencies on the market. You can find the majority of available cryptocurrencies on Bitcode Method and enjoy secure and supported trading. Still, before you decide to invest in a specific one, make sure to understand the difference between cryptocurrencies and tokens first.
Types of Cryptocurrencies 
There are three types of cryptocurrencies. Cryptocurrencies are the most popular digital assets used as payment methods distributed across multiple devices and networks. Altcoins are considered to be alternative digital currencies whose most prominent representative is Ethereum. Unlike cryptocurrencies and altcoins, tokens are based on blockchain and can be used for various purposes. For example, as a stake for the DeFi project, security or utility tokens.
Bitcoin (BTC)
If you want to trace cryptocurrencies back to their origins, the path will lead you right to Bitcoin. A person under the pseudonym Satoshi Nakamoto created it in 2009 revolutionizing the world. Since day one, it has been growing rapidly. To demonstrate, in 2016, you could have become its owner for less than $600. Today, you'll have to pay more than $44,000 for a single piece. It's similar to other digital currencies since it uses blockchain technology. Thanks to the cryptographic puzzle as the additional layer of protection, it's also considered one of the safest currencies to use.  
Ethereum (ETH)
An alternative to Bitcoin, Ethereum was launched in 2015. It isn't only a cryptocurrency, but also a decentralized platform anyone can use. As a result, investors from all around the world can safely access a variety of financial products without third parties. To use the applications offered on the platform, you need its specific token — Ether (ETH). The platform is popular among developers, who use it to build and run potential apps, such as smart contracts. When conditions are met, the code is automatically executed making transactions trackable. On the other hand, investors like to use the platform to invest in other currencies. 
XRP
In 2012, a few founders of Ripple launched a popular payment system called XRP. Its ledger runs on a consensus mechanism known as XRP Ledger Consensus Protocol. This means there's no need for proof-of-stake or proof-of-work for validation or consensus. Instead, servers owned by the bank are required to complete transactions. The servers select candidates for the ledger and send them to validators. Validators check the transactions and only if they're valid, do they move to the ledger recording phase. As far as its price is concerned, in early 2017, it was $0.006. In recent months, it managed to reach $0.34.
Tether (USDT)
Not all cryptocurrencies are volatile by nature. Some of them, like Tether, belong to a group of stablecoins whose aim is to reduce volatility by attaching their value to a specific currency. Therefore, they make the best choice for cautious or inexperienced investors. Since Tether's price is tied to fiat currency such as the U.S. dollar or Euro, cryptocurrency transfers are easier and smoother, unlike with other digital currencies. As a result, their value is more consistent, and the risks are minimized. As of this year, Tether is in the top 3 largest cryptocurrencies along with Bitcoin and ETH.
Solana (SOL)
Solana is another platform based on blockchain whose aim is to support decentralized finance (DeFi), smart contracts, and decentralized apps (DApps). It was founded in 2017, and some refer to it as the 'Ethereum killer' because it's more efficient and less expensive in terms of transaction fees. While Ethereum consumes large amounts of energy for validating transactions and mining, Solana is less harmful to the environment thanks to its hybrid mechanisms. Since it combines proof-of-history and proof-of-stake mechanisms, all transactions are secure and processed efficiently. Like other platforms, Solana also runs on its own token under the same name. Its price has increased considerably, so it currently occupies ninth place by market cap.
Although the crypto world is still new, users can choose among 10,000 different digital currencies to invest in. Every one of them is unique, and new investors might not know where to start. With the help of this overview, you'll be able to distinguish the most profitable ones and find the best fit for your investment portfolio. 
Disclaimer: This article is not intended to be a recommendation. The author is not responsible for any resulting actions of the company during your trading/investing experience.
You may also like: Things For Businesses To Know About Cryptocurrency
Image source: Shutterstock.com