Click here to get this post in PDF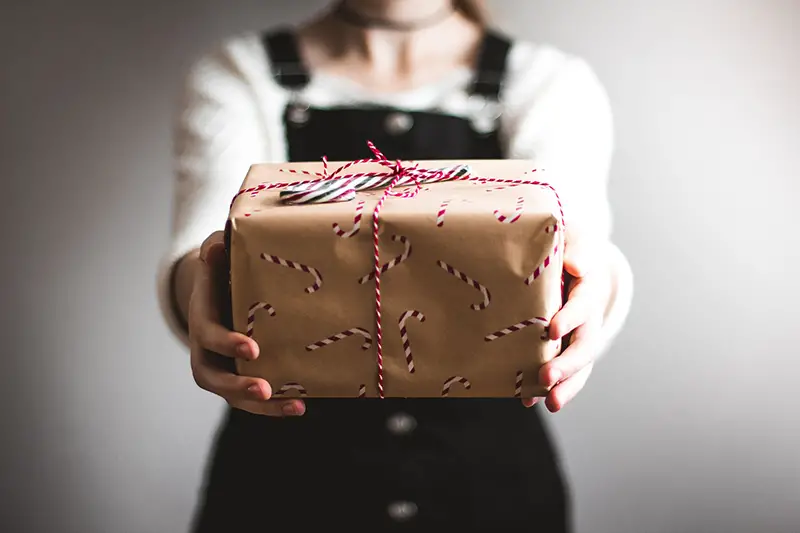 Image source: Unsplash.com
The real meaning of a gift is to express your gratitude, love, and affection to your loved ones. Your eyeballs dilate when you see a beautifully wrapped gift box. It intensifies your curiosity about the gift inside, whether it's Christmas, your birthday, or a corporate event. There are different ways to wrap a gift and we have picked out 14 of them to make your gift exciting.
Wrap with Hand Letters
Something that is created with your own hands leaves a different level of impact on the recipient. Covering your gift box with handwritten notes and packaging will show every ounce of your effort to your loved one.
Animal-Shaped Wrapping
There is nothing cuter than unwrapping an animal-shaped gift box. You can have panda or dog coverings to woof your beloved with a glamorous style. It is a special treat for kids' birthday parties.
Flowery Wrap
It's time to replace the cliché bow décors to wrap your gifts. We would suggest you try using a clothed flower or a fabric making a floral out of it to bloom your gifts with a natural appearance.
Game Gift Wrapping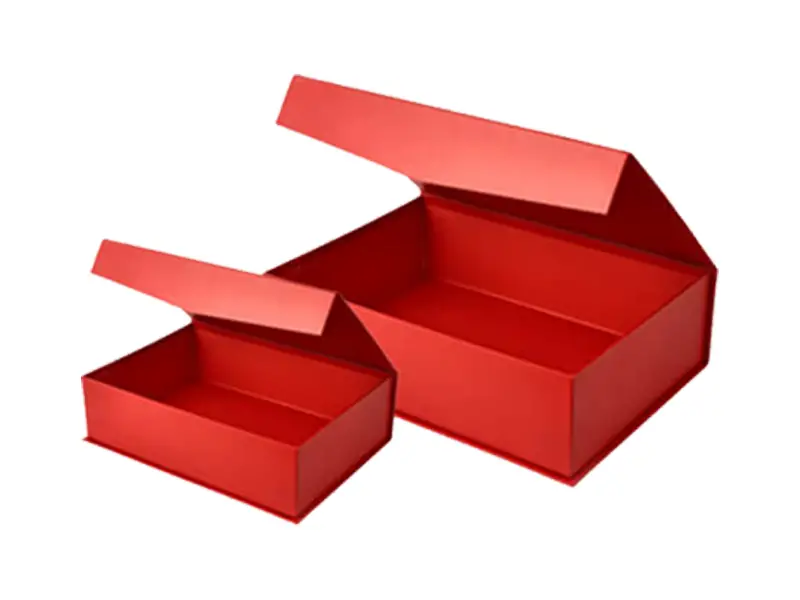 You can turn your single gift into two by incorporating the art of gift-giving with a wrap featuring a puzzle game on it, such as Word Search or Color Cross. You can use puzzle game cutouts or make your own to wrap your gifts with amusement. Games have to be played with a pen or pencil, which should not ruin your wrapping, for which we recommend you use rigid packaging, like magnetic closure boxes. You can order them or any other box style from any leading packaging company.
Cloth Wrap
You can also use your pieces of cloth, such as a scarf or any other silk or cotton fabric, to make wrapping that feels homely to your recipient. You can further decorate it with pins and other clothing materials to turn it into a distinctive style.
Threaded Gift Wrapping
You can make your gift ethereal with cotton threads. It gives a lovely and unique look to your packaging, making it quite likable, especially among children. It is relatively easy to unwrap. You can use pennant bunting or cotton balls and stick them on top to make it simple yet elegant.
Personal Photo Gift Wrap
It is one of the most loved gift wrap styles as it leaves a lasting impression in your dear ones' minds and hearts. You can print your cutest and most memorable pictures with your friends and families on the wrapping to make it a treat to the eyes.
Interactive Style
If you are looking to please a kid at his/her birthday party or excite your children at Christmas, the interactive gift-wrapping style is your go-to method. You can transform mono-colored, dull papers into a theme-based wrap. For instance, you can use a Barbie theme for a girl or a Nascar one for boys. However, we do not generalize the gifts and themes, and it totally depends on your kid's taste.
Chalkboard Gift Covering
You know you can bring out your creativity on black paper like you used to do on your chalkboards. The only canvas here is your affection and creativity as you can draw anything on it using a white or colored marker.
Confetti Gift Wrap
This is one of the most beautiful and affordable designs as you can use paper scraps or glittering material to bring out your liveliness on the box. Confetti has become a representation of cheerfulness and excitement, as they dance carefreely upon shaking.
Woven Gift Wrap
To stand out in the crowd of usual gift wrappings, sewing or weaving a covering for your gift will make it unique. You can make it exciting by sewing it differently, making it quite entertaining and challenging for the recipient to discover the present.
Paint Your Gift Wrap
This style encourages your inner artist to come out and paint the covering with different colors using your exclusive palette. You can become Da Vinci on the wraps by using attractive sketches or colorings.
Outfit-Themed Gift Wrap
When you are gifting something to a special person like your father or brother, you can have a formal dressing like wrapping or a sporty look to make it look innovative. It sends a message with your gift that even the thoughts put into the wrapping were remarkable and worth all the effort.
Balloon Style
We doubt that there would be a person in this world who does not like balloons. They are a part of every happy event and make your surroundings joyous with their presence. You can put your gifts like chocolates, money, or something that can be easily placed inside a balloon to make it even more charming.
There is an endless sea of creative gift-wrapping styles you can use to make your event happening. We have picked out these 14 luxurious styles to make your loved ones feel different. Choose a style and leave an everlasting impression.
You may also like: Tincture Packaging is so Important, Why?