Click here to get this post in PDF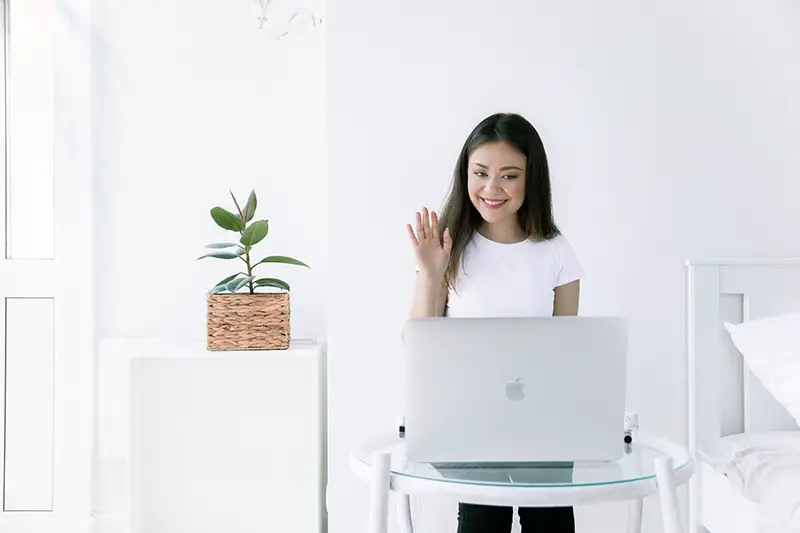 "Goodbye" is a simple, practical word. You learn it once and use it all the time, right? Well, not quite. This simple word is only the first step in broadening your vocabulary of goodbyes. Making sure to say goodbye at the end of every interaction is very important if you wish to make a good impression. But saying simply Goodbye all the time can get rusty and make you look unimaginable and dull! So, here are a few ways to say bye that are just as common but will still freshen up your vocabulary.
This one is as simple as it gets. Bye is a shorter and more casual version of Goodbye. You can use this way of saying goodbye in almost every situation — from friendly chats to business encounters. It's easily the most common way of saying goodbye. It is also often used in casual written communication as it is short enough for those purposes.
You should probably use this phrase when saying goodbye to someone you will see later. It makes the most sense, right? It is a much more comforting way to say goodbye as you are letting the other person know that you will definitely see each other later.
This is a short version of See you later! You can also use it as a response to its longer version. For example, this would be a common interaction:
Person A, "See you later!"
Person B, "See ya!"
Short and sweet, isn't it?!
Saying Take care sounds caring and warm compared to most ways of saying goodbye in English. You may use this one in most situations as well. However, please note that this is not usually used with people you are close with — but rather with those you see rarely.
Fun and Innovative Ways to Say Goodbye
The English language is constantly evolving and growing. New, fun phrases make up for a big part of new vocabulary. As every generation has its fun little ways of saying goodbye, there are some that have stuck with us for decades. Saying goodbye in a fun or creative way can make you seem like a fun person too! Here are some phrases for you to try out.
This is an interesting phrase with a mysterious origin. Nobody knows how it came into existence. We can only assume that it originated from radio hosts, who wanted to let their audience know they will talk to them tomorrow! Today, we usually use this phrase to say goodbye to someone we will see on the other side of something after something has ended, or in similar situations. 
This way of saying goodbye can be considered slang. You can also use it with a gesture, such as putting two fingers up, commonly known as the peace sign. 
Foreign terms are a big part of the English language. But phrases such as these are not really registered in any English vocabulary. We have merely been exposed to them often enough to know what they mean. If you are feeling especially innovative, you can always find another foreign language to steal some goodbye phrases from!
This phrase is a fun spin-off to the casual See you later. We use it in situations where we want to tease someone that we are close to. Be careful not to use it around people you are not friends with, as it can come off as offensive. 
Here is another version of See you later. This way of saying goodbye is rather playful, and it is more popular among adolescents as it has originated from children's rhymes. Again, be careful not to use it in professional and formal situations as it will make you seem unprofessional or too casual. But if you are hanging out with family or at a cool party, feel free to use the phrase to your heart's extent!
How to Say Goodbye in Formal and Professional Situations
Most of us learn English for professional reasons or as a requirement during our work or studies. Often, we must write content such as essays, reports, or simple emails using English. Therefore, it is useful to have a good grasp of how we can say goodbye in formal ways. We will try to keep our focus on the most common formal ways of ending a conversation, as you it is never a good idea to try and over impress your colleagues or employer. It may easily come off as pretentious.
Have a great day/morning/afternoon/evening!
We are sure you have already heard this one, as it is often used by businesses while interacting with customers. However, be careful when using this phrase as it can come off as insincere. Make sure you pair it up with a smile or a positive tone, so the other person knows that you are genuine!
I look forward to our next meeting.
This phrase is not really a goodbye in the traditional sense, but it can still be used for these purposes. Obviously, it should be used only in business situations which imply that you will be having another meeting with this person or group. It can also be used to subtly let the other person know that you are interested in doing business with them. In informal terms, this phrase is similar to saying Take care or See ya!
Until tomorrow/Good night
Saying goodbye in this way comes in handy when you are leaving work and want to let your coworkers know. Naturally, the Good night phrase makes the most sense in late shifts as you can wish your coworkers a good night's rest and say goodbye at the same time. How nice!
You may also like: Best Known Steps to Learn and Speak English Fluently
Image source: Pexels.com