Click here to get this post in PDF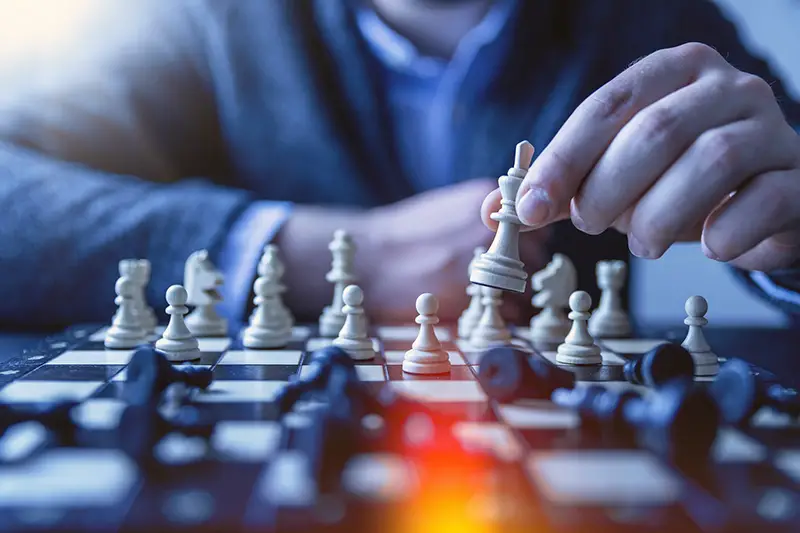 Business crimes are offenses committed within a business setting. Contrary to other forms of crime, these offenses don't involve the use of force and bloodshed. Instead, methods such as trickery, violation of trust, fraud, guile, and deceit are employed to obtain property interests or monetary gains. Generally, money is the motivation behind most business crimes. Those who engage in these crimes do so to either acquire money and property, or gain a competitive advantage over business rivals.
In a business setting, many people can be held liable for a white-collar crime, including the organization itself. Indeed, a company can't be sent to jail. However, if a business is found to be responsible, it will be heavily penalized. Although white-collar crimes are non-violent, a single incident can destroy an organization. Investors may lose billions, and families may also get devastated when white-collar criminals swindle their life savings.
The underlying characteristic of business crimes is that illicit conduct happens with the intention of financial gain or the advancement of business interest. White-collar crimes differ from other workplace violations such as discrimination. According to the FBI, these crimes are getting even more sophisticated than before. Here are some common business crimes to avoid.
Fraud
This business crime is committed by deceitfully obtaining money. In a business setting, there are different forms of fraud. Including:
Insider trading is the most common securities fraud. This is where an individual uses confidential information about a company or brand to sell or buy stock from unsuspecting individuals/companies. Your company can be held liable for securities fraud if it knowingly issues misleading or false public statements about its financial prospects.
This business crime differs from security fraud because it involves making false statements as well as doctoring financial documents. Often, this is done to swell profits while hiding losses or covering up illegal transactions such as kickbacks. Corporate fraud is committed to create the impression that a company makes more money than it does.
This crime involves collecting on an insurance policy illicitly. Typically, when you commit insurance fraud, you commit other crimes along the way. For instance, burning down your business premises for the insurance payout adds an arson charge to the fraud charge.
You're probably familiar with Bernie Madoff and his billion-dollar Ponzi scheme. This business crime is spearheaded by "briefcase" companies that are used to attract investors. The fraudsters promise to repay the investors with funds earned from the fake enterprise. In reality, only a few early investors will be paid using money collected from the newer investors.
Tax Evasion
No one likes paying taxes. However, failure to remit taxes puts you on a collision path with state and federal agencies. Tax evasion is a white-collar crime committed by businesses to avoid paying the taxes that they owe. Tax evasion is accomplished in multiple ways, including falsifying your tax returns or hiding your company's assets to create the impression that you have fewer taxable obligations. Sometimes, business owners decide not to pay taxes altogether.
Embezzlement
Embezzlement involves taking money from a company or person illegally. Businesses often fall victim to embezzlement schemes by employees and business associates who use loopholes in your organization's setup to steal or misuse funds. Your company can also be held liable for this white-collar crime if it misuses or embezzles investors' monies.
Money Laundering
This white-collar crime has been around for decades. It entails legitimizing money earned from disreputable sources such as narcotics trade. In this case, the money is made to appear like legitimate earnings by a company. Money laundering funds activities such as terrorism besides enabling people to avoid paying tax.
Bribery
Most business owners would do anything to see their enterprises grow. Some will go a step further by bribing state or federal officials to win favors for their enterprises. Giving bribes to win a business favor is a crime, and you're as guilty as the recipient of the money. 
Even if business crimes don't end in bloodshed, courts don't perceive them as being victimless crimes. Like any other crime, there will always be victims. For instance, embezzlement can bring whole companies down, thus rendering hardworking employees jobless. Therefore, you should take these crimes seriously and do everything you can to avoid them.
It's advisable to work with your company lawyer to seal potential loopholes that might get exploited to perpetrate white-collar crimes at your organization. Nurturing a culture of transparency at your organization will also go a long way in preventing business crimes. The rule of the thumb is to take preventive measures and avoid illegal activities in the first place.
---
7 Most Common Reasons Why Employees Sue Employers
---
Key Takeaways
White-collar crimes affect all businesses. To protect yourself and your business, understand the types of conduct considered as white-collar crimes. Likewise, monitor your employees to flag activities that you consider to be illegal.
Image Source: Unsplash.com