Click here to get this post in PDF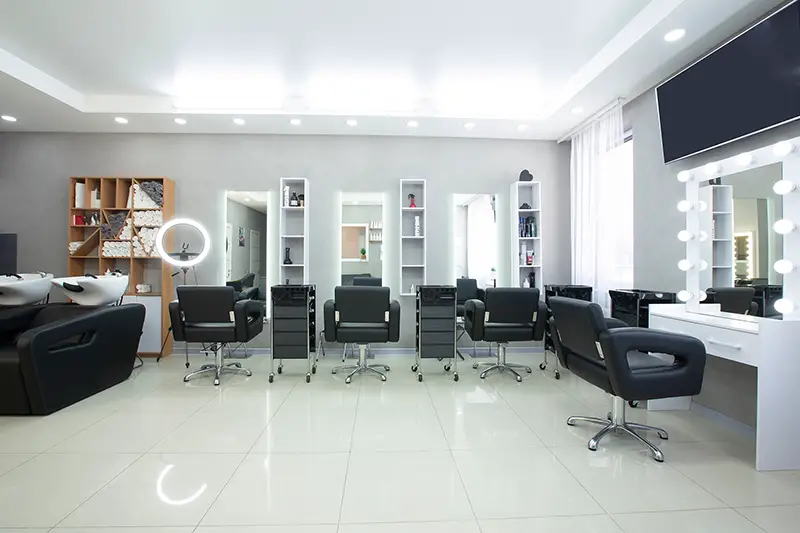 Starting a business is such an exciting stage. You've probably dreamed of opening your first business when you were younger. Now that everything is about to happen, you want to ensure that you're on the right track.
The beauty industry is growing fast nowadays. Numerous businesses offer hair, nails, spa, and many more services. But hair salons tend to fail as most small businesses do. To ensure the success of your hair salon, be sure to avoid these common six mistakes.
There isn't a definite business plan yet.
The key to any start-up company is a proper business plan. A plan is vital to ensure that you're on the right track – that you're taking all the necessary steps in your business plan to market your salon. 
Avoid creating a business impulsively. It would help if you always had a plan to know how to handle and manage your business if something goes wrong. A business plan starts from an idea, and its goal is to reach success. 
You didn't hire a lawyer for your business.
It's essential for your hair salon business to hire a lawyer and accountant. As a hairstylist, managing taxes and all the legal documents may be out of your expertise; and that's perfectly fine! In fact, even if you're well versed in numbers, it's essential to hire lawyers for your business. 
Due to hectic schedules and loads of things you have to manage; you may not have time to check your taxes and if you have all the necessary licenses and legal documents needed for your state. Depending on what country you plan to open your business, there are different licenses and legal documents you must prepare.
For example, in America, you will need to get a state employer identification number (EIN) for your business. It's to ensure that the identity of your company is protected. Meanwhile, in Australia, you will need an Australian Business Number (ABN) before you can open your business. It's to ensure that your business is identifiable, and you can easily pay your taxes. Basically, it makes your business legitimate.
If this is your first time opening a business, then hiring legal aid would help your hair salon significantly. You can reach out to a team of lawyers to help you with the document application and license process. Commercial lawyers, like Green & Associates, can help you run your business smoothly. To learn more, just visit https://greenandassociates.com.au/commercial-personal-law/. 
You didn't invest time in creating your brand from the start.
Great branding is a total game-changer. It's another thing to start a business, but it's a whole different level when you create a great brand to go with your business. Business owners should establish their brand, especially in the hair salon business.
You want your hair salon to stand out amongst the crowd for an extended period. Long-term popularity is one of the critical factors for a business' success. The brand you establish is the one that will carry you throughout your business. It connects you (the business owner) to your current and future clients.
To create a brand, take the time to dig deep and find out what your business is and what the brand stands for. Indeed, it would take time, but the payoff is worth it. So don't put unnecessary pressure on yourself. 
You didn't realize the importance of a bookkeeper.
Even if numbers are your thing, you should always hire an accountant and a bookkeeper. They will ensure that the numbers are correct when looking at your profits and loss statement. It will become so evident when you hire a bookkeeper. It will always give you more time to focus on your business since you can now rest assured that the books are accurate.
You didn't prioritize the quality of your salon.
Businesses are easy to start up. You just have to find a place, hire talented hairstylists, and purchase basic salon furniture. There is no need to buy unnecessary luxury items and advanced equipment. However, there is a need to splurge on the basic stuff needed for a business. 
When purchasing the essential items for a hair salon, you should also ensure their quality. You should ensure that what your business offers to clients is different from other stores. It would help if you also established that your products are of good quality by purchasing primary salon products that are high quality.
Plan your budget that will allow you to purchase reliable, professional furniture, tools, and hair products. Avoid picking these products on a whim. Your clients will remember the service they received in your store, so invest in high-quality tools.
You just chose a location out of a whim.
The location of your hair salon is essential. It can make or break your business. When picking a site, ensure that the place offers easy access to main roads and bountiful car parking.
Pick a place that has good traffic so that your customers can quickly enter and exit the location. Additionally, the location of your salon should be prominent. It should attract customers and also ensure convenience. Open a business where your target market mostly lives.
Final Thoughts
The beauty industry is thriving. Many people are opening hair salons, nail salons, etc. Indeed, the competition is intense in this line of business. So, to ensure that you're on the right track, avoid the six things mentioned above at all costs. 
You may also like: Start Up Mistakes And How To Avoid Them
Image source: Shutterstock.com