Click here to get this post in PDF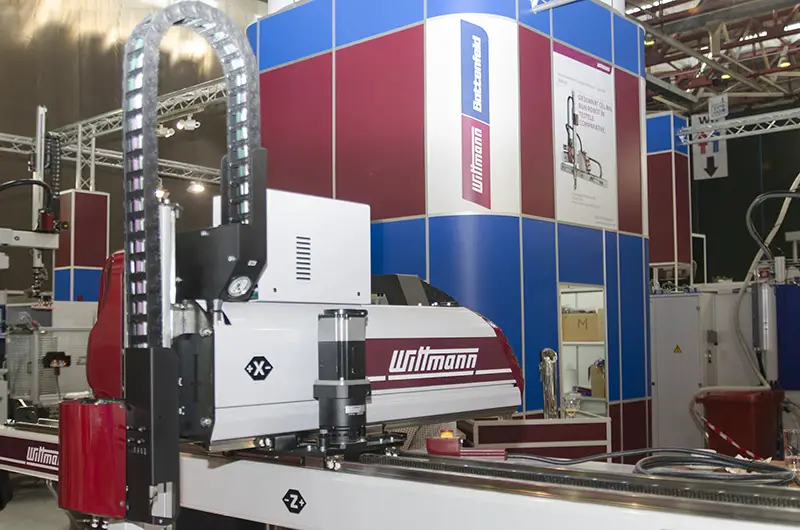 Quality technical plastics have a low production cost, a high ratio between mechanical strength/density, and a high resistance to attack by chemicals, acids, or bases, without forgetting that they are not conductors of electricity. These are the properties that make plastics one of the most used materials in engineering and the industrial sector in general. However, other properties are not found in all polymers:
Physical properties
The physical properties of polymers depend on their structure and can be measured and observed. Some of these properties are shape, mass, density, melting point, solubility, or chemical resistance.
Heat behavior
Regarding the behavior of polymers against heat and high temperatures, materials are classified as thermoplastics and thermosets.
Thermoplastics are unbonded straight and branched-chain polymers. Hence, at room temperature, they are rigid but subjected to high temperatures they can be molded to the desired shape without undergoing changes in their composition and structure.
Thermosets have interconnected chains, subjected to heat and obtained their shape, they cannot be processed again. They are rigid, fragile materials with a certain thermal resistance.
Mechanical properties
The mechanical properties are related to the behavior of a polymer against different mechanical processes. They are those that describe the behavior of material before the forces that are applied to it. Hence, it is very important to take them into account when choosing the most suitable material for each project. It is highly recommended to choose plastic raw materials from this Vietnam plastic manufacturers. They only provide quality plastics in various specifications.
The main mechanical properties of plastics for industry:
Endurance
The resistance of a material against external forces. This property is one of the most valued when choosing a technical plastic. Carbon fiber and glass reinforcements generally improve the strength of materials in terms of traction and bending.
Rigidity
The stiffness of a material against deformation. However, if what you are looking for is greater elasticity, resorting to plastic materials added with carbon fiber and fiberglass will always be the best choice.
Hardness
Refers to the hardness of a material exposed to deformation under concentrated compressive load. In this sense, the materials added with fiberglass and carbon are the ones with the highest surface hardness.
Tenacity
Toughness measures the ability of a technical plastic when subjected to impacts.
Standardized test methods
There are different standardized test methods to measure the mechanical properties of technical plastics depending on the needs and application of each material. The measurement of properties is subject, for the most part, to national and international standards. Some of these tests are:
Traction
Applying stress in the same direction as the longitudinal axis of the specimens, the traction of a plastic material is measured. The general standard for these is UNE-EN ISO 527.
Compression
The general standard is UNE-EN ISO 604. This method is used to evaluate the behavior of a plastic material when it is subjected to a compression load.
Flexion
The general standards used are UNE-EN ISO 178 for plastic materials and UNE-EN ISO 14125 for fiber-reinforced plastic materials. It is measured by applying forces perpendicular to the longitudinal axis.
Hardness
We can find different methods to determine the hardness of a plastic material, which are determined with the test standards UNE-EN ISO 868, UNE 53270, or UNE-EN ISO 2039-1.
Impact
It can be done by free fall, projectile fall or pendulum impact.
If you want to know more about plastics for industry, you may be interested in visiting initationplastics.com.
You may also like: Why PVC Curtains are a Must-Have Item in Your Manufacturing Facility
Image source: Dreamstime.com