Click here to get this post in PDF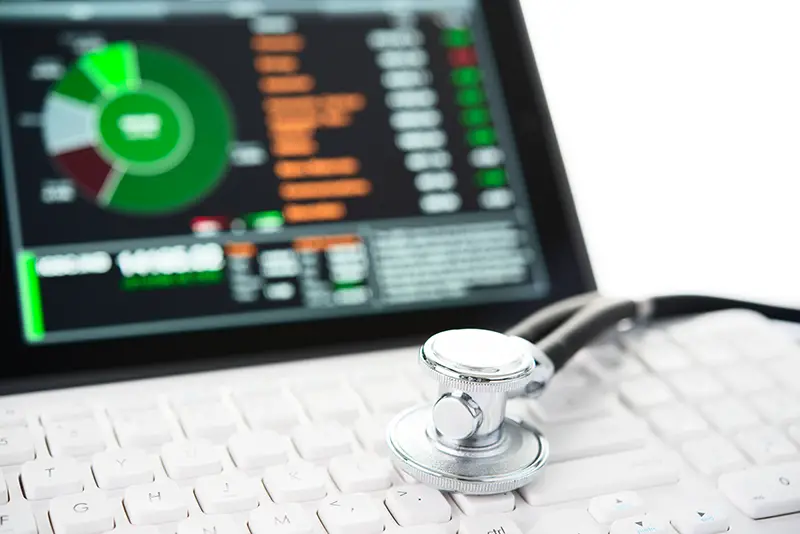 The demand for qualified, trained workers in all fields of the healthcare industry, including health information technology, is increasing tremendously. A diversity of different healthcare settings has increased the demand for digital data management and various software to be used efficiently. Competent managers and operators in the field of healthcare informatics will handle these responsibilities. 
A healthcare informatics manager oversees the design, implementation, and overall management of everything from staff to programs to systems to ensure high-quality patient care and the smooth operation of different healthcare settings.
The essentials of business management, information technology, healthcare, and management are all taught to students pursuing an MBA in healthcare informatics. Healthcare practitioners who wish to develop their healthcare administration and technology skills should consider an MBA in healthcare informatics.
As a result of the institution and, in some cases, specialization, a healthcare informatics graduate program could include several possibilities. However, some courses are common, such as health informatics applications, clinical project management, health care database management, healthcare data structures, epidemiology and analytics, health care information technology, biostatistics, and issues associated with health care.
Therefore, if you're wondering what you can do with an MBA degree in healthcare informatics, then you're in the right place. Jobs in the healthcare informatics sector may include:
Health Informative Specialist
In healthcare, an informatics professional deals routinely with patient information and records. Many work for healthcare providers, including clinics, hospitals, pharmaceutical companies, manufacturers of medical devices, health insurers, and governments. 
Healthcare professionals who wish to advance their careers in this field can greatly benefit from an MBA degree. However, if you are having difficulty managing your studies and your job, then MBA online programs are perfect for you. With these programs, you can advance your studies and hone your professional skills.
In accordance with the requirements of an organization, health informaticists may operate in project management, analytical, support, or consulting roles. Before transitioning to more specialized positions, individuals frequently hold this position early in their careers.
Analyses of clinical information
Analysts in clinical informatics gather and examine health information, then make necessary changes to their organization's procedures, workflows, and policies to enhance the quality of patient care. For instance, hospitals that have noticed increased post-operative readmissions could consult clinical informatics analysts to find ways to lower that rate. One of those methods could be as straightforward as teaching patients how to properly care for wounds to prevent infections.
Health Information Consultant
Healthcare organizations hire computer scientists and health informaticians, frequently under contract or on a project basis. They are responsible for advising the company on all initiatives, problems, and questions relating to informatics. Organizations undergoing digital transformations and lacking internal informatics staff frequently hire consultants who specialize in health information technology. According to the requirements of their clientele, their job varies substantially.
Implementation Manager for EHRs
An individual with extensive experience building, installing, and improving software that manages e-health records is known as an electronic health record implementation manager or EMR implementation manager (also known as an EMR). Responsibilities can include creating unique templates, suggesting software upgrades, instructing people on how to work with the program, etc.
Project Managers for Health Information Technology
Project managers who specialize in initiatives involving health information technology are referred to as " Health IT Project Managers" (also known as "Health IT PMs"). They carry out all the basic responsibilities associated with project management, such as initiating, planning, carrying out, monitoring, and wrapping up the project. The projects frequently center around implementing new technologies or streamlining workflows, and the work can be incredibly varied.
CMIO
The chief medical informatics officer (CMIO) is the executive in charge of managing all efforts made by an organization in the areas of patient records and electronic health records. They formulate and carry out strategic plans relating to the organization's long-term IT infrastructure, in addition to participating in particular projects like software launches and the creation of new processes.
Health Information Professionals' Special Task
Professionals in health care management must be knowledgeable in both management and information technology. Professionals in this sector combine managerial and administrative expertise with IT system operation, development, and construction skills.
Health informatics graduates must thoroughly understand the healthcare sector and have specialized programming skills. They will gain expertise in networking and information system architecture and stay current on the most recent IT-based advancements in the healthcare industry. Analytical skills are necessary for health informatics professionals to acquire and organize medical data. They will gain strategic solid planning and management skills as they seek to maximize information access in the healthcare sector.
Graduates with a health informatics degree may find employment prospects in various fields, such as nursing, clinical care, pharmacy, public health, and biomedical research. As innovation officers, strategic strategists, or quality improvement specialists, they can find employment in the area.
Health Informatics Jobs Outlook
The EHR laws that hospitals must comply with today are complex and constantly evolving, resulting in great demand for health informatics professionals. Seven percent is expected to increase the number of job openings within the area. It is, however, even more difficult to find health informatics managers. By 2024, there should be a 23 percent increase in job openings.
Salary Expectations for Health Informatics
Master's degree holders working in healthcare informatics earn excellent salaries. According to the American Health Information Management Association, average wages are listed for specific job titles.
Consultant in health information technology – almost $80,000
Health IT Director –$100,000
CMIO –$100,000
Medical Records Keeper (manager) –$130,000
Project Manager in Health IT –$102,000
It is an exciting, dynamic field for health informatics professionals. Don't put off pursuing a master's degree in health information management. 
Final Words
Health informatics management professionals develop various skills through education and work experience that help them operate efficiently in different medical and healthcare settings. The demand for qualified informatics managers will rise along with the growth in the healthcare sector's use of information technology. Taking the first step toward a new career is all it takes.
You may also like: What are Recent Trends in mHealth App Development?
Image source: Depositphotos.com