Click here to get this post in PDF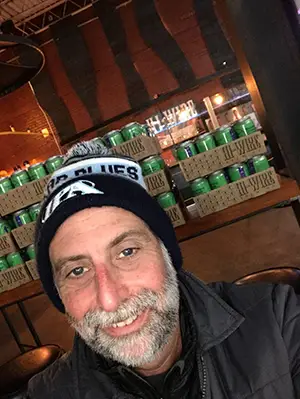 If you're looking for a hard-working, reliable, and fun-loving person in Oakland Park, Florida, look no further than Matt R. Coben. Matt's passions include beers (he manages the taproom at a brewery), biking (he loves to stay active outdoors), giving back (he generously volunteers his time), and his three amazing children. Read on to learn all about Matt Coben's inspiring personal and professional life.
Where does Matt Coben work?
Matt currently works as the taproom manager at Funky Buddha Brewery in Oakland Park, Florida. As a lover of craft beer, he says that he's truly living his dream in this role. Aside from working with craft beer, he also loves being able to develop strong relationships with his colleagues, manage different products and use a variety of marketing strategies to help Funky Buddha Brewery succeed. It's this ingenuity that has led Matt to become one of the most trusted professionals in the hospitality industry.
Where does Matt Coben live?
Originally from Charlotte, North Carolina, Matt now resides in sunny Boynton Beach, Florida.
What does Matt Coben do for fun?
When he's not working, Matt loves to stay active outside. He spends his time biking and playing tennis, golf and pickleball. Living in Florida is perfect for finding ideal bike trails and plenty of sports to try, and Matt takes full advantage of these opportunities.
Is Matt Coben involved in philanthropy?
Matt fully realizes how blessed he is to be living in Florida and doing what he loves. As a result, he always does what he can to give back to philanthropic efforts and charities. Matt organized a team for the 24 Hours of Booty annual bike event (and became a top fundraiser), which raised a significant amount of money for charities in his local area. Matt has also served on the board of Child Care Services. When he lived in Charlotte, he also served on the board for Levine JCC. Matt also enjoys volunteering for Habitat for Humanity.
What is Matt Coben's greatest accomplishment?
Although the list of Matt's accomplishments is quite lengthy, he says that he's most proud of his three children. Any parent can likely relate!
How can you contact Matt Coben?
Matt encourages you to get a hold of him in any of the following ways…
You may also like: 10 Tips for Aspiring Entrepreneurs