Click here to get this post in PDF
Becoming an entrepreneur is a unique, rewarding experience that infamously requires perseverance, dedication, and discipline. Marlo Richardson, the founder of Business Bullish, was formerly a lieutenant for the Los Angeles World Airport Police Department (LAWAPD) until she made the courageous leap from law enforcement to entrepreneurship. She offers insights into the world of finance as an investor and tips on how to become the best boss you can be.
With the rising popularity of working from home and having access to flexible hours during the COVID-19 pandemic, more people are leaving traditional 9-5 jobs to become entrepreneurs. According to research conducted by the Global Entrepreneurship Monitor (GEM), over 582 million people currently own their own business or are in the process of starting their own business.
However, this goal can seem unrealistic or even unattainable to many young people seeking to branch out into the business world. Some people underestimate the amount of work, energy, and resources it takes to become an entrepreneur. Others, naively, tackle entrepreneurship without accurate knowledge or guidance. It's easy to make expensive mistakes or become lost during the transition from working a traditional job to becoming your own boss.
In a country where over 25 million Americans are starting their own business, according to GEM's research, entrepreneur and former law enforcement official Marlo Richardson decided to create Business Bullish as a free online resource for aspiring entrepreneurs. On top of hosting her own podcast as well as Business Bullish blog and vlog, Richardson also invests in a variety of unique niches and industries such as real estate, cryptocurrency, home security, and travel. Through her knowledge and experience, Richardson hopes to provide insights and guidance to young entrepreneurs everywhere.
Learn About Business Literacy
Oftentimes, young entrepreneurs get caught up in the adrenaline rush of switching careers or the excitement that comes with building a business from scratch. While becoming an entrepreneur is an exciting process, young entrepreneurs should first focus on learning the ins and outs of the business lingo. 
Business literacy is the ability to understand the marketing, accounting, operational and financial aspects of an organization or business. A good boss knows a little bit about every aspect of his or her new business. Ultimately, business lingo is critical when it comes to achieving maximum business value because it clearly displays a business leader's comprehension level, as well as their ability to adapt and learn new skills.
Being proficient in business literacy also prevents young entrepreneurs from making uninformed decisions. It is important for new business owners to understand that making ill-informed decisions can be costly and may even result in the loss of your business or a negative reputation.
Discipline Over Everything
One of the many perks of starting a new business is the newfound freedom or flexibility that comes with being your own boss. Sometimes, this freedom has nothing to do with time but rather highlights the freedom to be creative or to make important decisions. However, that flexibility means nothing without discipline. 
Additionally, time management is critical when discussing discipline. It can be easy to veer off task or get distracted throughout the day, especially without a supervisor or manager to report to. A planner or agenda may be useful to new entrepreneurs when scheduling out meetings, calls, trips, or even free time. There are also digital resources, like Google Calendar, that have customizable features and reminders to help users stay organized and on task.
Discipline doesn't just start and end with time management, though. A disciplined entrepreneur should also know how to handle money by setting an appropriate and realistic budget. Financial discipline is critical when it comes to taking out loans or using credit for your new business. Simply put, financial discipline is the barrier between entrepreneurs and a world of debt. 
Find a Mentor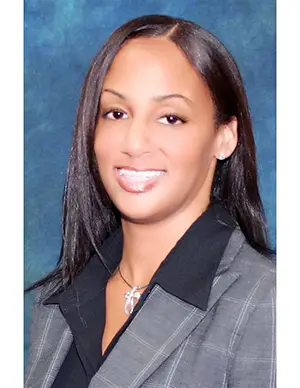 Finding a mentor may also aid young entrepreneurs in learning how to properly manage their time, prioritize tasks and set realistic expectations or goals for their business. Mentors can offer resources similar to those found on Business Bullish. 
They can provide mentees with valuable past experiences, unbiased advice, or can even help during creative brainstorming processes. Aspiring entrepreneurs can strive to learn from their mentors' past mistakes and successes in order to build a solid business foundation for the future. 
Finding a mentor can be as simple as reaching out to a business owner via email, LinkedIn, or over the phone, and asking them if they would be interested in taking on a mentee. There are also a variety of forums and websites dedicated to peer mentorship programs, such as MentoringHer. However, it is important to conduct thorough research before reaching out to a mentor. It's important to find a mentor that not only aligns with your goals but that you also admire. Show the mentor you are someone worth putting time and effort into, and you're sure to hear back from them in no time. 
Learn the Importance of Networking
Becoming a successful entrepreneur doesn't happen overnight. It takes time, patience, and a strong team of like-minded individuals with the same passion and drives as their leader. However, in order to find your "dream team," you have to know how to network. 
Networking is just a fancier way of saying you want to have a conversation with someone. The only difference is the intent behind networking is to create a business or social contacts. Similar to the process of searching for a mentor, networking can take place online via forum pages like Reddit, or social media platforms like LinkedIn. Nowadays it may be even more common to network digitally, due to the effects of the global pandemic, but it is also possible to attend events specifically designed for networking. Some colleges and universities often offer alumni networking opportunities, events, or groups specifically designed to keep alumni connected in the professional world. 
Additionally, a common misconception most entrepreneurs have is that their team has to be made up of experts or seasoned business professionals. While this may help boost the reputation of a new business, it does not necessarily mean your team can't be made up of recent college graduates. My advice is to always look for people who share your interests, passions, and core values, rather than trying to align them to you or vice versa. At the end of the day, your team should work together to accomplish the goals you set for your business.
Becoming an entrepreneur is no simple task. For many people, it takes years of hard work and sleepless nights to even begin to see the first signs of success. Entrepreneurs are brave, resourceful, and adaptable. True entrepreneurs also value education, mentorship, and discipline. They know better than anyone that the market is constantly changing and shifting along with the rest of the world, so they see no choice but to change with it. 
You may also like: 3 Essential Skills Every Entrepreneur Should Have