Click here to get this post in PDF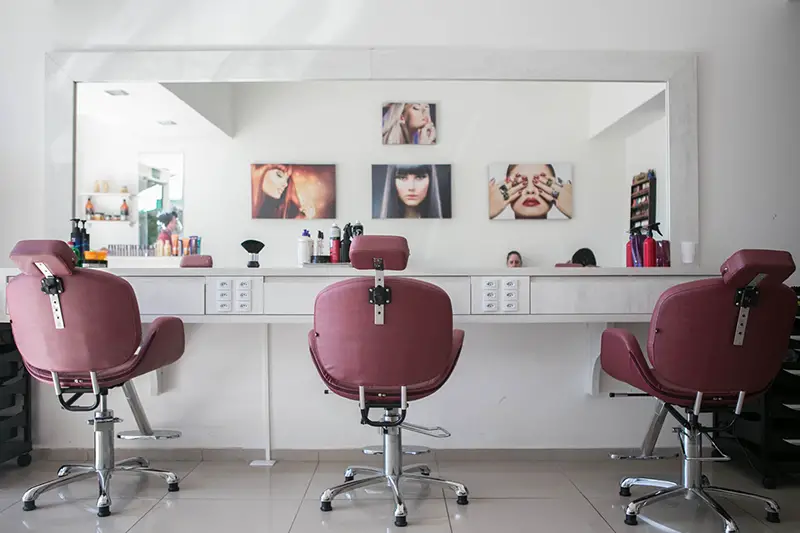 It can be tough trying to drum up interest in your fledgeling small business, no matter what it is. As a salon owner, though, you're luckier than most. Your product is appealing by nature. When people look good, they feel good. You don't just sell manicures. You don't just sell style. You sell confidence! Like any other business owner, you're going to have to put in some sweat to get noticed, especially if you're facing competition, but don't worry; if you make the right marketing moves, and if you exude the same confidence you've got on tap for your clientele, you won't have to dip too far into your small business budget. Here are just a few suggestions to get your brain into marketing mode.
1. Strategic Complimentary Services
Have you considered giving something away for free? Assuming you've got the labor hours to spare, why not offer a freebie to someone who strikes you as social, likeable, and maybe most importantly, enviable? Nobody shies away from a good deal, especially when it's an absolutely free haircut or manicure. As a small business, word of mouth will help push you along, and if the right person gets this kind of VIP treatment, you can bet they'll rush to show it off to their friends and family.
You can be as formal or as casual as you like with this method, but if you really want to do it right, plan it out. It's not a bad idea to hop on Craigslist and post an ad seeking exactly the kind of person you're looking for. Don't be afraid to ask for personal information, namely a headshot. Prioritize those with at least some modelling experience. You'll be surprised how many emails you get from thrifty, fashion-conscious women eager to spread the word about your salon in exchange for free service.
2. Video and Photo Content
You should definitely know this by now, but I'll say it anyway: social media is not up for debate. If you want to survive and thrive, you need to be on social media. And if you run a salon, you absolutely, without any question, need to be on Instagram. More than its competing platforms, Instagram's focus is on visuals. It began as a picture sharing app, and now, as a fully-fledged social network, it still relies on photos and videos to set itself apart from the rest. Don't slouch here — make yourself known through videos and pictures.
Make this a part of your weekly business plan. It doesn't have to be fancy — just invest in a cheap tripod and a mount for your phone, or your DSLR camera if you happen to have one of those. Take before and after shots of your favorite clients, as long as they consent. (Many of them will be glad to help you out, especially if they're regulars.) Experiment with different video techniques. One popular method for demonstrating salon work on video is to shoot the entire process and then speed it up in post-production. This makes for a striking and time-efficient video demo of your skills.
Look to your favorite brands for additional exposure as well. For example, SNS Nails, the dip powder kings, routinely share nail art designs from salons on their Instagram. Tag a brand in your social media post for additional exposure.
3. Email Marketing
It doesn't matter if you're going to the movies or buying dog biscuits. Every other transaction these days seems to involve you being asked for your email address and phone number. Sure, it might be annoying, but once you start running your own show, you start to understand why it's so common. Indeed, it's probably a good idea that you start gathering contact info from your clients, especially first timers, so that you can build up a mailing list.
Your automated mailing list, which can be operated with a variety of different services, should include anything from limited offers to coupons, to news about you and your business. Feel free to talk about staff additions and freshly available products. For example, there might be a new line of curl-inducing conditioners or a new line of long-lasting dip powders. Any excuse to send out emails is a good excuse, because, if nothing else, it reminds your clientele to come back and pay you a visit.
4. Soliciting Reviews
Small businesses rely more than ever before on publicly viewable feedback from their customers. Chances are you'll get quite a few reviews organically, especially if your clients are extremely pleased with their results (or if they're extremely displeased — ouch!). But there's no shame at all indirectly and openly asking your clients to leave a good review.
We're all in this together, and most of your clients will be more than eager to help a local business. Don't forget to reply to those reviews, by the way. Stellar reviews will make your salon more tempting, but responses to all of your feedback, good and bad alike, will make you look genuine and professional, and as a real person. You're a small business, not a national brand. Lean into that!
You may also like: 5 Salon Tips to Help Give Your Business a Boost
Image source: Unsplash.com