Click here to get this post in PDF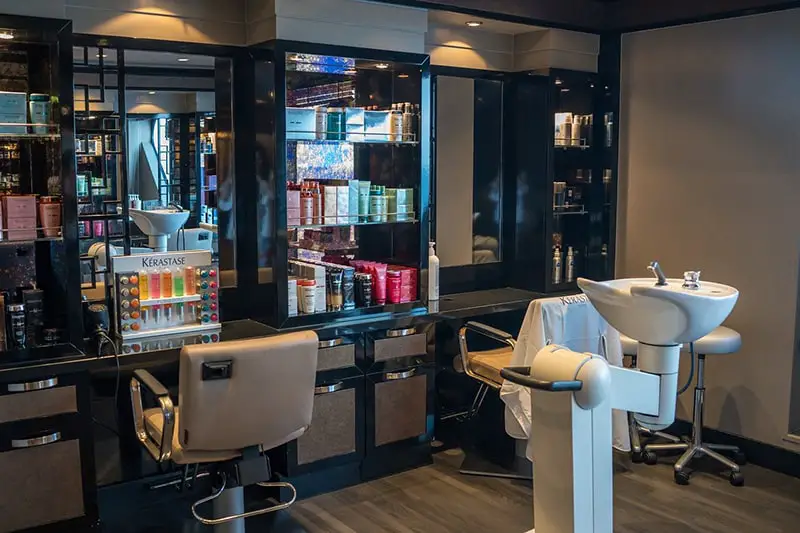 Your hair salon isn't seeing a lot of clients lately, huh?
You might have a social media page, but that doesn't see a lot of traffic, either. Can you say you've tried everything? Not at all.
The future of retail is online. Now, that doesn't mean you need to let go of your brick-and-mortar store, but rather broaden your reach (both online and offline). Speaking of which, here are a few tips to give your salon the boost it needs.
Consider opening an online store.
You might be thinking: "managing inventory, customers, and bookkeeping is hard as it is. You want me to open an online store on top of that?"
The truth is, it's not as stressful as you think. Not if you trust ecommerce POS integrations when building your ecommerce platform. But what even is a POS system?
POS systems or ecommerce integration systems are easy-to-use tools that streamline your business's day-to-day operations. They sync your physical salon's POS (or Point of Sale) to your online store using the customer data you already have. They're tailored for small business owners who aren't fond of technology but need a simple (yet effective) tool. Maybe that's you!
In short, without an ecommerce website, you're leaving money on the table. You could generate even more income by selling your products on both your physical and online stores.
Improve your decor and overall ambiance.
If your business isn't getting as much foot traffic as would like, you may need to update your vibe. Spruce up your physical location with top-quality equipment, such as innovative chairs, brand new salon shampoo bowls, and other furniture and decor items. Brands like Keller International are the gold standard in next-level salon furniture, so aim for that type of excellence.
Again, that ties into customer satisfaction. Clients like sitting on comfortable shampoo chairs and knowing high-quality hair and makeup products await them. If that happens, know they'll be returning. Make everything from your waiting room to your shampoo area fabulous and relaxing with new
Provide high-quality customer experiences.
Outstanding customer service is the heart of successful businesses. Besides keeping your fixed customers coming, acquiring new ones becomes much easier.
Suboptimal customer experience (CX) doesn't necessarily mean neglect. Maybe you're just missing out on opportunities to increase customer retention. If you already make sure your customers get what they need (fast!), think of ways you can further engage them.
For instance, offering gift cards means you'll have increased customer satisfaction and profits. Plus, ensuring a smooth shopping experience—like easy checkout and correct product information—also ties into great CX.
Invest in your online presence.
No amount of paid advertising will sell enough—not unless you create powerful content. Sometimes, you don't want to spend money on ads, anyway.
That's why your salon should have a strong online presence. This reinforces your brand's authority and helps customers see it as a local reference.
If you have no idea where to start, here are a few tips:
Don't use social media to share results only. While that's valuable, try to share great tips and film demonstration videos. Create content your clients and visitors will remember you for.
Create a blog section for your ecommerce website. Write informational blog posts, make comparisons between brands. As long as the content is interesting to your audience, you have total creative freedom.
Always keep everything up to date! If you have no time to manage your online presence, it pays to hire someone to do it. It's your reach we're talking about.
Imagine how many shoppers might come across your services through a blog post they clicked on? That's why sharing informational content works so well. Give it a try.
It doesn't hurt to advertise online.
We've talked about compelling content and authority. They're great options to have up your sleeve when you don't want to spend a lot of money.
But when you do have a bit of money to spare, you can use that amount to promote the brilliant social media posts you've created. All you need is a business account on social media platforms.
Business accounts have built-in promotion options on their page. By boosting your posts with as much money as you choose, you can reach hundreds and even thousands of new potential customers that fit into your target audience. Follow these steps and you'll be in for a fresh round of new clients walking into your salon.
You may also like: How to Improve the Conversion Rate for Your eCommerce Store
Image source: Pixabay.com