Click here to get this post in PDF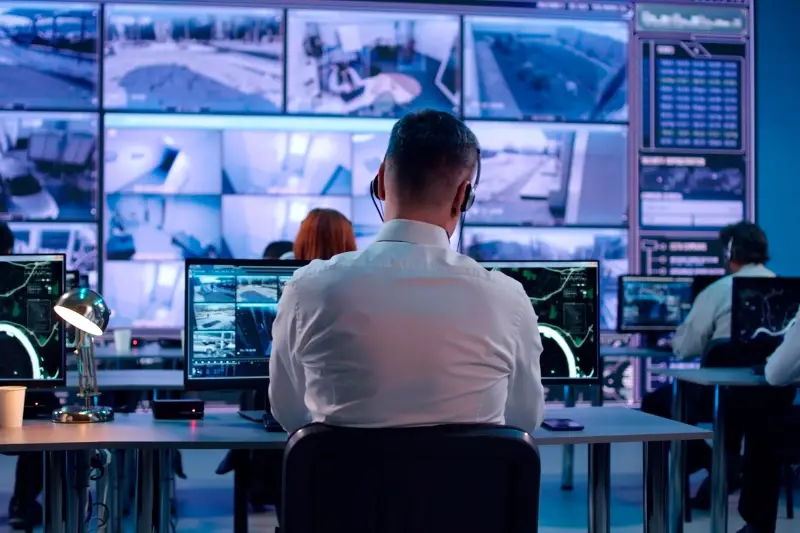 There's one thing that all businesses need to take seriously today: security. You cannot afford to let your standards slip.
When thinking about safeguarding your business, it's crucial to have the right security setup. So, you might wonder: should you handle security yourself or bring in experts with managed security services? Both paths have their strengths, but managed security has a slight advantage. Let's break it down!
In-House Security: The Do-It-Yourself Approach
Managing security in-house involves building and maintaining a security team that's dedicated to protecting your business's digital assets. This approach has its benefits:
– Custom solutions: Your team can design a security infrastructure tailored to your unique needs.
– Immediate response: With a team on site, you can quickly respond to threats.
However, there are challenges too:
– Costly: Building and maintaining a robust in-house security team is expensive.
– Complexity: The cybersecurity landscape is vast. Staying updated with the latest threats and solutions is a continuous task.
– Resource-intensive: Hiring, training, and retaining skilled professionals takes time and effort.
Managed Security Services: The Expert Touch
Opting for managed security services means partnering with an external firm like Evalink that specializes in security. These experts monitor, manage, and respond to security threats on your behalf. Here's why many businesses are leaning toward this approach:
1. Cost-Efficiency: While it might seem like outsourcing would be more expensive, think again! Managed security services often operate at scale, meaning they can offer top-tier services at a fraction of the cost it would take to manage in-house.
2. 24/7 Monitoring: Managed security providers are always on the lookout, offering round-the-clock surveillance. Your in-house team might not always be available or might miss a threat, but these experts are continuously monitoring.
3. Tap into Knowledge: When you collaborate with pros, you gain access to a squad that's always in the loop with security. They're in tune with current risks, movements, and countermeasures.
4. Grow as You Go: As your company expands, your security demands follow. Managed security outfits can adjust with ease, sparing you the grind of hiring and prepping new staff.
5. Keep Eyes on the Prize: Entrusting security to the specialists means you and your crew can zero in on your main game: propelling your business forward.
Step-by-Step: Making the Right Choice
Still unsure which option is best for you? Here's a simple step-by-step process to help you decide:
1. Assess Your Needs: List down your security requirements. Are you a small business with limited digital assets? Or a large enterprise with a vast digital footprint?
2. Check Your Finances: Think about what you're ready to spend on security. Keep in mind, skimping on cybersecurity now might result in bigger costs later on.
3. Assess Your Team: Do you have a competent in-house security crew? If so, figure out if they're up for the challenge.
4. List the Pluses and Minuses: Take a close look at the benefits and drawbacks of both personal and professional security services.
5. Time to Choose: After weighing everything, pick the solution that resonates most with your company's objectives.
Frequently Asked Questions (FAQs) About Managed Security Services
Pondering over the best security fit for your company? You probably have some queries. Here are answers to a few common ones:
Q: Are managed security services a one-size-fits-all solution?
A: Not at all. Reputable managed security service providers customize their offerings based on the specific needs of your business. They'll conduct an initial assessment to understand your infrastructure, vulnerabilities, and requirements.
Q: Can I combine in-house and managed security?
A: Absolutely! Many businesses opt for a hybrid approach, where they maintain an in-house team for specific tasks and outsource more complex, time-consuming aspects to a managed service provider.
Q: How quickly can a managed security service respond to threats?
A: Typically, very quickly. These firms have tools and systems in place for real-time monitoring, allowing them to detect and mitigate threats often before they can cause significant damage.
Q: Are there different levels or packages of managed security services?
A: Yes, many providers offer tiered packages, ranging from basic monitoring to comprehensive security management. You can choose a level that fits your needs and budget.
Final Thoughts
Both in-house teams and managed security services can offer solid protection. However, the latter usually brings added perks like cost savings, deep expertise, and the ability to easily scale up. By leaning on outsourced security pros, businesses can stay shielded while channeling their energy into growth and fresh ideas.
In today's fast-paced cyber landscape, having seasoned experts in your corner can truly set you apart. Stay vigilant and make informed choices!
You may also like: Biggest Cyber Security Risks for Your Business
Image source: stock.adobe.com