Click here to get this post in PDF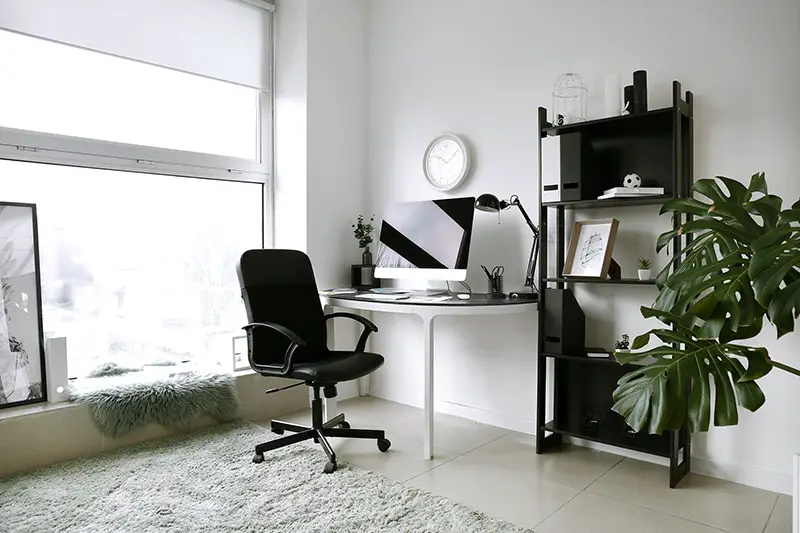 If you are one of many people required to work from home during the COVID-19 pandemic, you might have set up a home office without much thought about how work-friendly it was. 
One study highlighted by Healthline has found that, from 2019 to 2020, there were 17.9% and 24.6% increases in, respectively, carpal tunnel syndrome and lower back pain.
If you have felt aches and pains more often since changing how you work, here are ways for you to assess and potentially rectify ergonomic issues affecting your office.
Discern your 'natural posture' 
CNET uses this term for the following sitting position: "Your feet are on the floor in front of you; your hands are in your lap; and your shoulders relax as you lean back just a bit. Your behind is… behind you." 
Once you have got yourself sitting in your 'natural posture', memorise it so that you can proceed with assembling an ergonomic workstation that would be able to support it.
Make sure your keyboard and mouse are in the right places 
As you sit at your work desk with a keyboard and mouse on top of it, you want to be able to work in a way that keeps your elbows at your sides and your arms at or below a 90-degree angle.
The keyboard should be positioned one to two inches above your thighs as well as shoulder-distance apart from the mouse. One good idea is to buy a keyboard lacking a number pad — as, otherwise, the letter keys will be off-centre.
See if you can place your hands flat on the table 
In an interview with PCMag, Cornell University professor emeritus Alan Hedge indicates that, if you can indeed put your hands on your work desk in this manner, it would bode well for your office ergonomically.
Ultimately, the 'right' height of the table is relative, as it will depend on your own height. If the table doesn't feel right when you sit at it, rest assured that you can choose from various table tops and legs available to buy online.
Set up your screen carefully 
To figure out how far away the monitor should be when you are working, just sit back and extend your arm. You should be able to only just touch the screen with the tip of your middle finger. 
As for how high the display ought to be, your gaze should naturally land on the address bar of your web browser. Finally, don't forget to tilt the monitor down slightly to prevent reflections.
Adjust your office chair as necessary 
While you are probably already familiar with how to raise and lower your office chair, chiropractor Orlando Capiro has told Healthline that "office chairs are largely highly adjustable, including many that offer adequate lumbar support". 
So, you shouldn't be afraid to keep tweaking an office chair until a fist-sized space exists between the chair's edge and the back of your knees and your feet are on the floor rather than dangling in front of you.
You may also like: 4 Ways To Create A More Productive Workplace
Image source: Shutterstock.com