Click here to get this post in PDF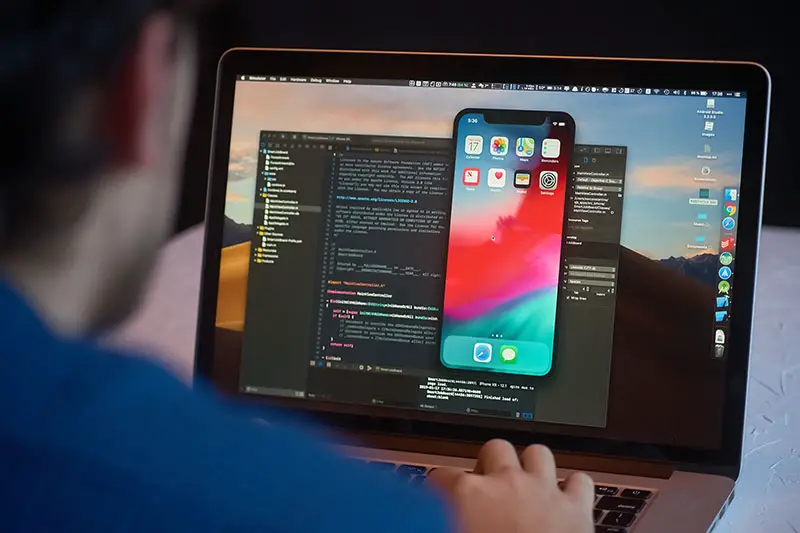 Money-making app ideas hit the headlines when one app experiences stellar growth in record time. 
It's important to realize, though, that thousands of others fail to gain much traction. Because of this, it pays to first research the marketplace to confirm whether there is demand for what you plan to offer. Doing this avoids wasting a year or two in software development. 
Here are some suggestions on how to think about app development from a business perspective to turn them into money-making machines. 
Verify There's a Market for the App
Check whether there is demand for your app idea or if it's so new that no one has thought of it yet. Or is the app market already too saturated with similar apps covering familiar ground?
Given the depth and breadth of the app space, be it mobile apps or SaaS, it's rare that an idea is unique. Usually, elements of it already exist, but it hasn't been fully fleshed out yet. 
Primarily a Mobile App or a SaaS?
Is the app going to be primarily offered as a SaaS on subscription, as a Freemium app, or completely free but ad-supported?
While it may eventually become multi-platform, the development approach will be markedly different when it's a business SaaS versus a mobile app with a simplified design and reduced features. 
Ensure the demographics are known, so the app is available in the form that users will be willing to use it. 
App Financials 101
What's the financial business model with the app?
Will it generate revenue from subscriptions, selling one-off products on commission, through advertising, or a combination of these? 
Think About Cash Burn Rates
What are the development and other costs associated with it, and how does the timing of these compare to revenue expectations? Will the app be cash flow negative and require capital funding to sustain it for several years, or are expenses kept intentionally low to break even with a skeleton staff?
Reinvestment Plan?
Do you plan to reinvest all revenues back into the app in the first year, or will the revenues be used to pay your wages if running this solo?
When there's no plan to take on partners or other shareholders, then you're bootstrapping. Being cash strapped in the formative years, it's unlikely the app will generate enough to pay your wages too. Plan accordingly.
What's the Marketing Plan?
How will it gain attention in a sea of alternatives and well-established players if the app gets submitted to the Google Play Store and the Apple App Store?
Will it launch as a SaaS? What marketing approaches will be utilized to bring it to the attention of enough potential users that it develops a substantial userbase?
How does the marketing side link up with the financial side? Are the anticipated customer acquisition costs manageable with the cash burn rate on available working capital? Or will partners need to be sought to extend the development runway before reaching a safe altitude?
What's the Exit Strategy?
It's all too easy to start an app, develop it, or get it produced for you and then launch without having a long-term plan. 
Let's face it. Even if you're young and enthusiastic now, it's unlikely that you'll still want to manage and update the app in a decade or two. Because of this reality, have an exit strategy ready to go. Remember, having one doesn't mean you're eager to sell. It only indicates that there's a plan to do it when the time is right. 
There are more app ideas than time to create for most serial entrepreneurs or busy app developers. Expect that you'll want to move on to new app concepts and start with the end in mind. 
You may also like: 6 Ways you can Make Money Online in 2021
Image source: Shutterstock.com