Click here to get this post in PDF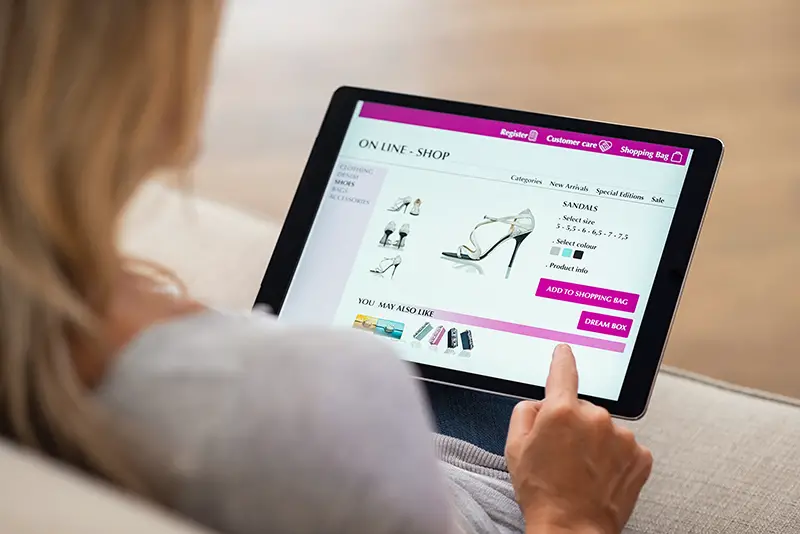 A huge selection of sites can sometimes complicate the choice of a user who decides to develop his own commercial project. Within the framework of the article, let us compare two sites that are popular among online store developers. Magento vs Shopify: which platform to choose, what to consider and other points later in the article.
Ease of Use
Contrary to popular opinion, Shopify is a platform that's not only easy to customise but also ideal for SEO purposes according to Shopify SEO specialist Digital Cornerstone. In fact, when searching for products online you'll often end up browsing and buying from Shopify store owners.
At first glance, Magento is a bit intimidating for beginners and inexperienced people alike. Because you need to know certain technical terms and have programming skills. There are more than enough stumbling blocks for beginners and beginners alike. This is not scary, because you can contact specialists who are ready to provide technical support for the resource. For example, https://elogic.co/services/hire-magento-developer/ have proven themselves to be reliable developers and their portfolio inspires trust. On the other hand, in terms of easy management and customization, Magento also offers:
extremely high level of flexibility,
wide range of customization options
a wide range of functions and capabilities.
However, in many cases, getting started with Magento is always a bit tricky, as you need to learn both technical terms and at least a little bit of code compared to Shopify. Otherwise, you will not be able to use the full potential of the platform. However, here you can take advantage of good user guides that walk you through complex processes and tasks in detail. The large Magento community offers help as well.
In a nutshell, Magento features and benefits:
no restrictions on the design of your online store.
the individual character of an online store can be perfectly worked out.
offers a wide range of functions and capabilities.
convinces with a high level of flexibility and many individual options.
Products are easy to add
Tax and shipping settings can be easily set right from the sidebar.
Shopify
Individual adaptation of the layout and design gives each online store its individual character and creates unique advantages. Shopify offers you easy and transparent customization procedures that don't require any design or coding knowledge. Shopify's own store has a large selection of both free and paid themes. Clarity is the key to success: all topics are categorized into different industry categories (electronics, furniture, apparel, etc.). In addition, all products or areas can be quickly and easily filtered by topic. All themes are presented in responsive web design. It means,
In a nutshell – Shopify features and benefits
the user interface can be operated intuitively.
clear and understandable structure of the user interface.
no programming skills required.
Online stores are easily adaptable to individual needs.
lack of long lead times;
online sales start very quickly.
fast insertion of products, images and content.
Apps and Add-Ons
Modern applications and add-ons are being developed for both sites. This allows for more efficient use of the resource. Maintenance of Magento services — prerequisite, but the settings for each add-on are customizable. Therefore, in terms of functionality, Magento is ahead of its opponent.
Themes
Magento development offers you a variety of themes, most of which are responsive; In other words, optimal performance across all endpoints. Magento itself only offers you a few ready-made themes. But there are plenty of third party templates out there. Some themes are available for free, others are paid. Theme prices here are around $ 500. Of course, you can also create a template or theme yourself. But it's not that easy. Magento template consists of:
HTML file,
XML file
and the corresponding PHP files.
Shopify offers a wide variety of professional, modern, and customizable themes. This gives you the opportunity to find the truly perfect design for your project. The Shopify portfolio includes themes for individual products, for a wide range of products, for newbies, and for real sales professionals. The Shopify collection offers suitable solutions for any store concept. Numerous themes are feature-rich from the start, so they support a wide variety of store types. Available to you:
several designs,
different fonts
and an almost unlimited color palette.
Sales Tools and Marketing Features
Important Features of Magento in Internet Marketing
Vouchers: You can create flexible voucher codes and also use them for targeted offline mailings.
Customer Groups: Group and promote your customers according to demographics and location.
Targeted display of products that have been recently compared and viewed: this way you show visitors to your online store that other users are also buying from you.
Display of related products, cross and upsells: it inspires new purchases.
Email Wishlists: This allows your clients to share the articles they want with other users.
Persistent shopping cart: When customers leave your online store, the shopping cart is automatically saved.
You can use Shopify to connect or link your online store to any blog or website using the sales button you have customized. Visitors to your blog or website can then use this button to buy products directly from you. In Brief: Shopify Features and Benefits
numerous possibilities for simple SEO optimization
other SEO apps are available on the Shopify store.
social media buttons are supported.
You can use a wide variety of advertising options (gift cards, discount codes, etc.).
Discount codes can be set in different versions.
With the Shopify Buy button, you can turn external blogs or websites into a new sales channel.
You can also create your own apps and use them as sales channels.
Conclusion
The individual choice of a site for development depends only on the business owner. The article presents the key factors that should help the user to simplify the choice and make the right decision. If you are looking to migrate from Magento to Shopify, there are many resources and service providers able to assist.
You may also like: Reasons to Choose Shopify to bolster your E-commerce Business
Image source: Shutterstock.com