Click here to get this post in PDF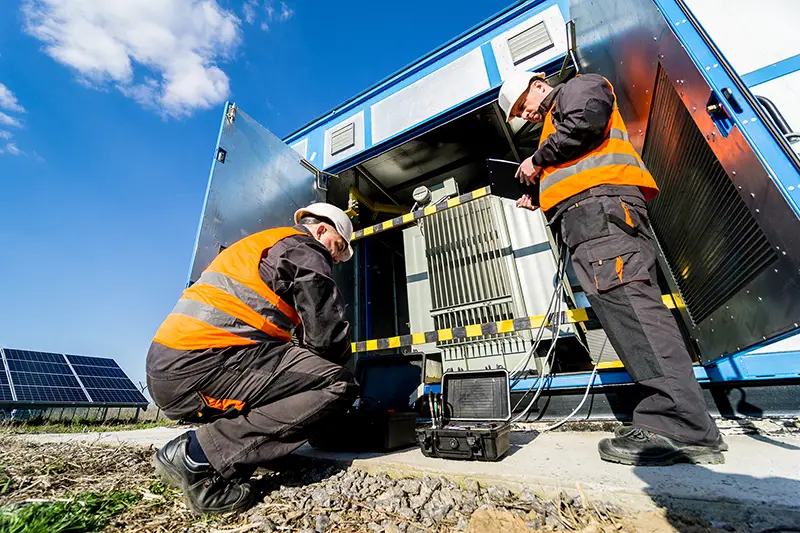 Electric power generation is often a technical process that begins with an energy-producing power plant and ends with a consumer's electric meter. In between these points are mile-long stretches of transmission lines, hundreds of substations that reduce voltage for secondary distribution lines, and transformers that keep voltages safe and usable to end-users, such as homes, offices, and buildings.  
Delivering safe and ready-to-use energy is the main purpose of electrical distribution systems.  Also considered as the 'last mile' in the electric energy process, they ensure that electricity reaches consumers in a cost-effective manner. 
While there are two types of distribution systems, most cities and rural areas across the world utilize low voltage (LV) distribution systems as ideal methods for energy transmission.  
What Is A Low Voltage Distribution System?
A low voltage distribution system is a complex network of equipment that ensures safe and economic delivery of electric energy to homes and businesses. High voltage electricity undergoes a conversion process to make it usable for consumers. This ensures that electrical devices receive adequate amounts of electricity without overloading or causing other electrical issues. 
What Equipment Is Needed?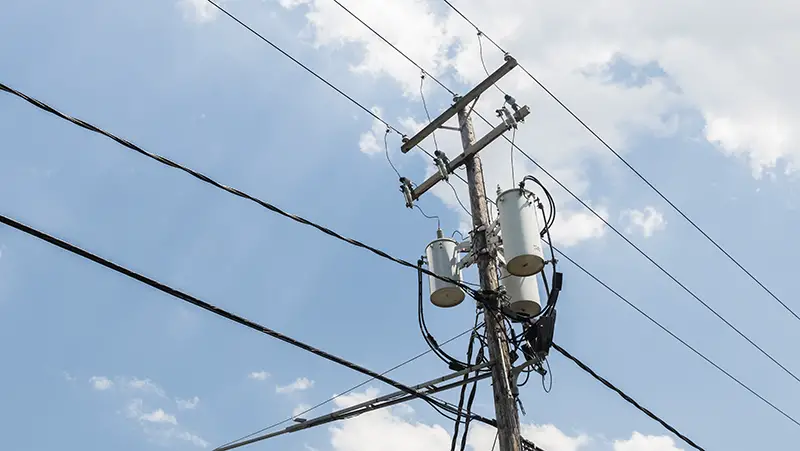 A typical low voltage distribution system requires several devices that distribute, convert voltages, and protect electrical circuits within the system. They operate at less than 600 volts and include: 
Distribution Substations: receive high-voltage electricity from transmission lines 
Switchboards composed of load break switches, circuit breakers, and load-break switches
Step-down transformers to convert high voltage to lower voltages 
Distribution Fuse Boards/Molded Case Circuit Boards: protect distribution cables
LV busbars: connects to the transformer output 
Cables 
Link Boxes
Service Entrance Equipment: devices within the home, residential or commercial building, such as panel boards, as well as switchboards and switchgear.
Types Of Low Voltage Distribution Systems 
There are two main layouts of secondary distribution systems: European and American. The main difference between the two is their voltage rating. In the European layout, voltage is at 220-240 V while the American standard is 120 V. 
Voltage ratings vary across the globe, with 110 V widely used in North and Latin America, Asia, and the Middle East. Others opt for the 220 voltage, while South Korea and Iran use both.
Substation placements in the European model are placed 500 to 600 meters apart and can supply low voltage electricity to about 300 meters. In contrast, distribution transformers in the American scheme are much smaller and placed nearer to consumers. They also supply several customers through a direct line from the transformer.  
Essential Upgrades To The LV Distribution System 
Electrical distribution systems also require upgrades over the years. These typically take the form of equipment modifications, such as twisted conductors, replacing bare copper. 
Wooden poles are also replaced with concrete or steel poles for stability and durability. Depending on the location, transformers are mounted on a pole or at ground level.
Electrical companies usually handle repairs and replacements. But with business or property owners, maintenance of low voltage distribution equipment is often delegated to specific contractors to ensure legal compliance and electrical safety.  
Challenges To Unilinear Networks 
Traditional LV distribution systems are unilinear, with electricity coming from producers towards end-users. However, the introduction of renewable energy sources, such as solar and wind, and the gradual move towards low-carbon technologies are reshaping these networks. 
LV systems must now account for bi-directional electricity, where consumers can pass on excess energy back to the grid. They also need to upgrade equipment to accommodate smart technologies in customer premises, ensuring that these operate efficiently with the existing low-voltage distribution system. 
Big data analytics and IoT can improve the low voltage distribution system and address the above-mentioned challenges. Companies and institutions can use these tools to help LV networks adapt to changes and ensure that consumers, whether residential, commercial, or industrial, can safely and efficiently use electricity.
Conclusion 
Electric distribution networks, such as the low voltage distribution system, are often regarded as the final phase of energy distribution. Dedicated LV equipment transforms high voltage electricity into usable forms of energy using either the American or European model to deliver wattage ratings in 110 V or 220 V to homes and businesses in cities or rural areas.
Low voltage distribution networks require upgrades over time, especially now that renewable energy sources and low carbon technologies utilize the same network. Planning using big data analytics and automation can advance these networks. They can also improve the direction of electricity from producers and consumers while ensuring safe and efficient delivery to end-users.
You may also like: 7 Easy Tips to Reduce Electricity Waste in Workplaces