Click here to get this post in PDF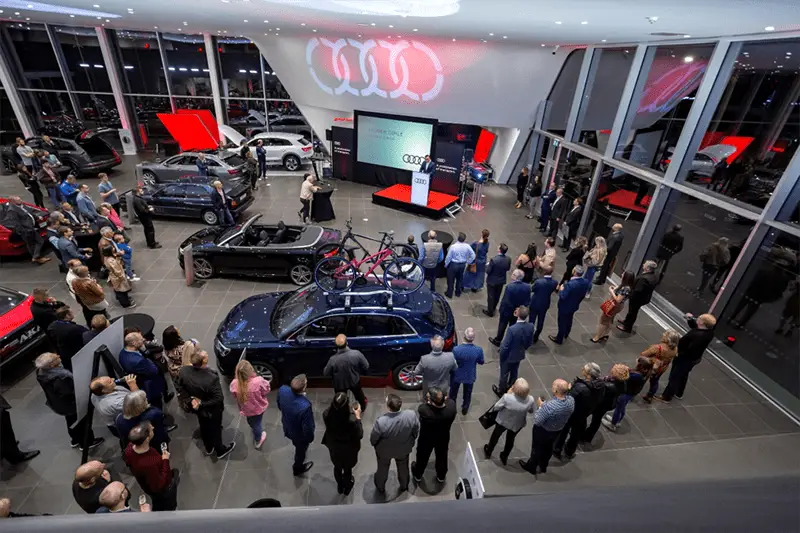 Lookers has put the finishing touches to the opening of its new 63,600 sq ft Farnborough Audi retail site with a launch event that celebrated the brand's rich history.
The official opening of the brand-new centre follows the recent closure of Camberley Audi, with all 120 staff transferring to the new site at Templer Avenue, Farnborough.
The new centre represents a multi-million investment by Lookers and provides its customers in the South East with a larger facility and a wider choice of Audi, including around 200 used cars on site.
There were over 300 guests in attendance at the grand launch, including Andrew Doyle, Director of Audi UK, Lookers Chief Executive Andy Bruce and Michael Wrigley, Head of Business at the new site.
Also making an appearance were a host of classic Audi cars of yesteryear, including a 1981 Audi Quattro, a 1985 Audi Sport Quattro and a Le Mans winner, the Audi R15 TDI.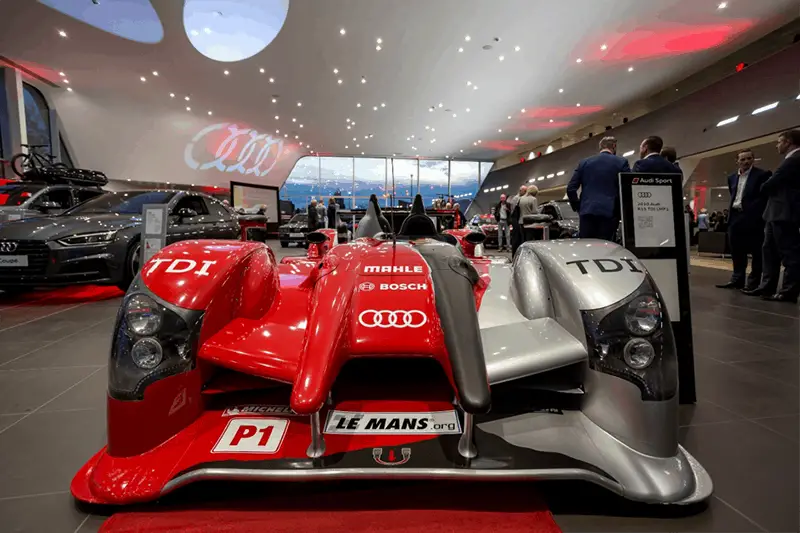 Guests were also treated to a video presentation tracing the history of the Audi brand, from its inception in 1899, the introduction of its iconic 'four rings' in the 1930s, right through to the launch of the first fully electric Audi, the e-tron, earlier this year.
As well as receiving a grand tour of the building, guests were entertained throughout the evening by magician Paul Lytton and singer-songwriter Melody Reed.
Features at the new Farnborough site include a 20-car indoor showroom, 30 servicing and maintenance ramps, and a customer experience that includes a digital customer presentation lounge where customers can view the entire Audi range in cutting edge virtual reality.
Michael Wrigley, Head of Business at the new site, said: "We are immensely proud to have officially opened our new prestige Audi centre here in Farnborough. It's a beautiful space and provides the perfect staging to showcase the Audi range. Moving into the new site has given our people a huge boost and we are look forward to welcoming the next generation of iconic Audi cars into our fantastic new showroom." 
You may also like: The Evolution of Car Technology