Click here to get this post in PDF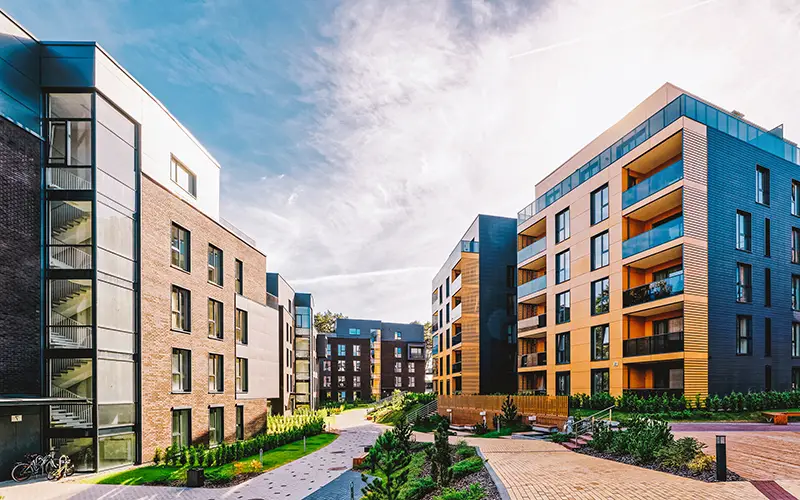 Property managers are responsible for overseeing the operations, maintenance, and administration of property rentals on behalf of a property owner. Their tasks include marketing rentals, finding tenants/renters, ensuring rental rates are fair and competitive, collecting rent, and complying with rental laws. If you own rental property in Los Angeles and want someone to manage it on your behalf, you need to look for a good Los Angeles Property Management expert. 
A property manager's responsibilities will depend on several factors, such as the type of property they manage, how much they are getting paid, and the management contract terms. Property managers can take on important roles to assist rental property owners. 
Property Manager: What is It?
Property managers specialize in ensuring a rental property is being used and operated according to the instructions or wishes of the owner—whether it be for financial reasons, based on providing appropriate living conditions, or both. 
Instructions can take different forms—individual owners may verbally instruct the property managers on their goals for their property, while corporate property owners may issue mission and vision statements for their properties. 
Either way, property managers make sure that your rental property is only occupied by responsible tenants. They make sure that payments are received on time, the property is properly maintained, and that necessary budgets are followed. 
If you want to delegate the task of managing your property to a professional, make sure you work with a good Los Angeles property management expert. 
Looking for a Good Property Manager
If you've ever experienced looking for a property manager before, you know how challenging it can be to find a good and trustworthy one. There are many property managers out there, but not all have the skills and experience to manage properties effectively. As a result, you may find yourself overwhelmed with the number of choices out there, but don't worry—if you ask the right questions, you'll get a better idea of who's the best choice for your property. 
Questions to Ask A Property Manager
When choosing a Los Angeles property management company, be sure to ask these questions so you can see if they're the right choice for you:
What type of properties have they managed before? 
Experience is a must when it comes to property management. This quality helps you separate the good property managers from the bad ones. However, experience in property management doesn't only pertain to the number of years worked in the field; it also pertains to the types of properties they've managed. 
Depending on the property you have, you can choose someone who specializes in managing residential properties, or someone with more experience in managing all types of properties including residential and commercial. 
How do they screen potential tenants/renters?
One of the most important parts of managing a property involves screening potential tenants/renters. How a property manager screens tenants/renters often reflects their level of service to your property. Ask them about their process and criteria for matching tenants to your property. This will give you a good idea of how they work and what lengths they'll go through to find the perfect match for your rental property.
How do they deal with late payments by tenants?
Finding tenants is just one part of property management. In the long term, they also have to deal with managing the tenancy themselves. Ask them what their management style is and how they'll handle important rental decisions such as late payments. Find out if their process is in tune with what you expect them to do and how you want them to manage your property.
How do they deal with complaints?
This question will give you a good idea of how well a potential property manager can deal with issues concerning tenant-landlord relationships. Keep in mind that a property manager acts as the negotiator between you and your tenant. This means it's important that you're comfortable with the property manager's process for managing complaints or issues that arise. 
How often do they perform inspections?
Regular inspections are necessary for any tenancy agreement. The frequency of inspections done per year will give you better peace of mind as the landlord or property owner. By asking this question, you'll see how well the property manager will look after your property, even at the start of the tenancy. 
What's the best rental price for your property?
If you've done your research before and have compared the prices of similar properties in your area, asking the property manager this question will give you a good idea of how well they know the market and if they can give you the best price for your property. 
What can I do to improve my listing?
This question not only reveals a property manager's expertise in property management but will also put your property in the best position in the market. So take note of their suggestions, evaluate their relevance to your property, and decide whether or not they can market your property in the best way possible.
How much do they charge for managing your property?
Some property managers and management companies may require small sign-up fees but have several hidden fees once you sign on for their service. You can avoid this problem by asking them to be transparent with all management and service fees included in their service. However, the more complicated the fee processing is the more draining and exhausting it can be. You'll also end up paying more in expenses. 
What makes them stand out from the rest?
This is the part where prospecting Los Angeles property management companies, and agents will try to sell you what they offer and what sets them apart from the competition. This is also the part where you evaluate the intangibles in any relationship and how they meet your standards. Listen, take notes, and see if they can give you what you're looking for.
You may also like: A Beginner's Guide to Property Investing
Image source: Shutterstock.com