Click here to get this post in PDF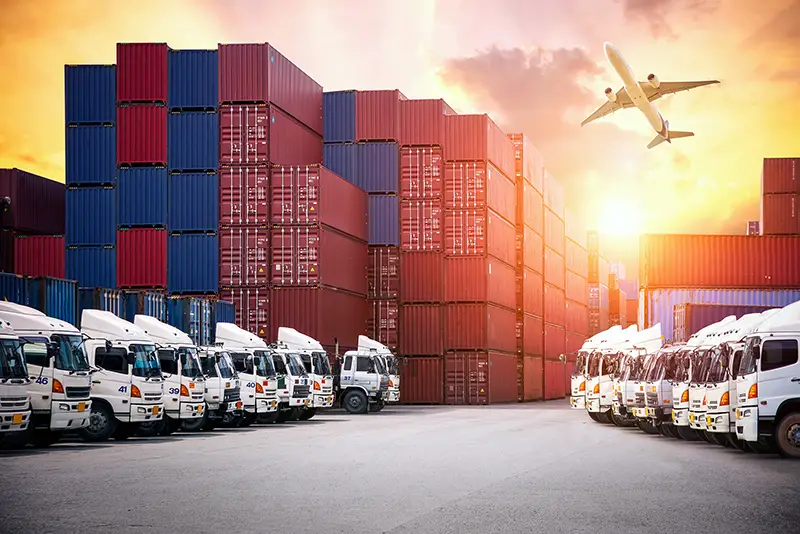 Over the past couple of years, supply chain issues created a series of problems for everyone, from providers of raw materials to mom-and-pop convenience stores. Today, businesses everywhere are searching for answers. They want to know how to improve the flow of goods today and ensure the same issues are not repeated in the future.
What is Supply Chain Management?
Supply chain management involves overseeing how various goods move along the entire manufacturing and distribution network and how those goods become finished products. The process often starts with the purchase of raw materials and moving them to a manufacturer. Then, finished products are moved to distributors, retailers, and final users.
The exact process depends on the type of product and the selected distribution method. Throughout the entire process, various supply chain professionals work with experts like those with EASE Logistics to ensure everything gets where it's needed on time and in good condition.
Understanding the Role of Logistics Providers
Logistics experts don't create products. Instead, they facilitate the movement of materials and products as they move through the supply chain. These experts are crucial for companies using virtually every kind of item. From raw grain to finished food items or mines to steel producers, logistics professionals provide the expertise required to schedule the transportation of goods from one point to another.
Why Logistics Companies are Important in a Global Economy
Modern supply chains extend throughout the world, but they are also tasked with the delivery of groceries to local markets. Every business is impacted by supply chain conditions, which means the economy suffers whenever hiccups occur along the way.
Years ago, supply chains were relatively short, and the journey from raw materials to finished goods in local stores encompassed short distances. While there were certain exceptions, local manufacturers acquired their raw materials locally and marketed finished products within the same region.
Today, that's not the case. Raw materials are sourced from far-flung countries and shipped to other distant countries for processing. The greater distances, different governmental regulations, and local economies all play roles in a supply chain's effectiveness. Logistics professionals must consider regulations, local politics, language barriers, and even the weather in the course of their duties. Although a casual observer may believe logistics management is a simple process, that's only because the experts make it look that way.
How Logistics Experts Improve the Flow of Products
Not all goods require the same type of handling. A logistics expert understands the needs of clients and works with them to make sure every delivery is completed as quickly and efficiently as possible. That might mean scheduling the right types of trucks or moving goods to a specialized warehouse when necessary.
In other words, logistics professionals oversee the management of moving a client's goods so the business owners are free to focus on what they do best—creating products and services. The logistics services are tailored to match each client's short- and long-term requirements. That enhances efficiency levels and, as a result, bottom-line profits.
Take the First Step Toward Boosting Your Profits
Improving a business starts with one step—contacting a logistics expert to find out how working with the best providers makes a business more profitable even in a tough global marketplace. Contact a logistics professional today to find out how your business can experience fewer supply chain issues in the future.
You may also like: Advantages of Warehousing and Storage for a Logistics Business
Image source: Shutterstock.com