Click here to get this post in PDF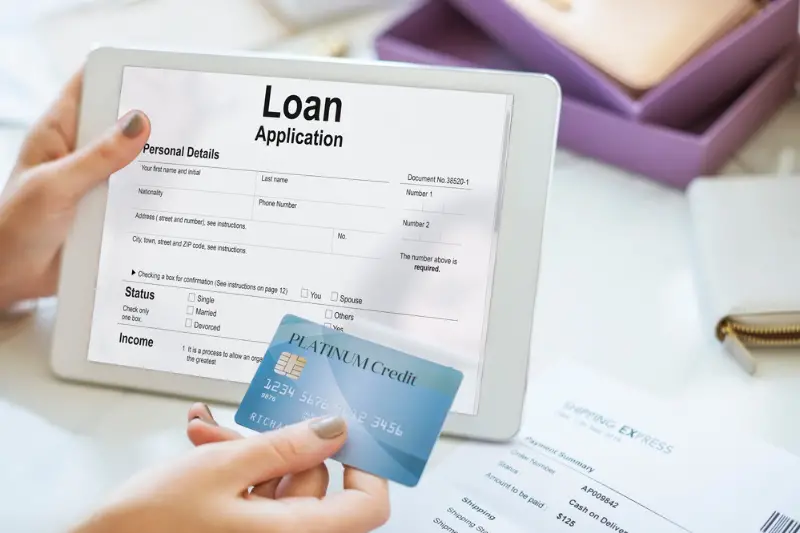 When it comes to digital lending in Sri Lanka, there's one name that's consistently making waves: Loan Plus. With technology rewriting the traditional finance narrative, the need for innovative, customer-centric platforms is higher than ever. Let's dive deep into how LoanPlus is steering the ship in this rapidly evolving sector.
1. A Digital Revolution in Lending
Before we dissect LoanPlus's success, let's understand why digital lending has garnered such immense attention.
Instant Approvals: Gone are the days of waiting in long queues and going through piles of paperwork. Digital lending platforms offer near-instantaneous loan approvals.

Personalized Loan Offers: Digital lending technologies, leveraging AI and data analytics, can customize loan offers to individual needs.

Efficient and Transparent: With digital frameworks, lending becomes more transparent and efficient. Every step, from application to disbursement, is tracked digitally.
The Sri Lankan market, with its rapid technological adoption, provides the perfect backdrop for this digital finance evolution.
2. The LoanPlus Lending Process: Simplified and Streamlined
Here's a quick snapshot of how LoanPlus has demystified the lending process:
Application: Users can effortlessly fill out an online application form on LoanPlus's user-friendly interface.

Document Submission: Required documents can be uploaded directly to the platform. No need for physical paperwork!

AI-Powered Verification: Leveraging cutting-edge AI, LoanPlus verifies user data swiftly, ensuring both accuracy and security.

Instant Decision: Within minutes, applicants know their loan approval status, loan amount, and terms.

Loan Disbursement: Once approved, funds are immediately disbursed to the user's linked bank account.

Repayment: LoanPlus offers multiple, convenient repayment options, making the entire loan lifecycle smooth and hassle-free.
3. LoanPlus: At the Forefront of Innovation
Why is LoanPlus hailed as a pioneering digital lending platform?
Tailored Financial Solutions: LoanPlus isn't just a digital lender; it offers solutions tailored to the Sri Lankan community's unique needs.
User-friendly Interface: With a simple, intuitive design, even those new to digital platforms can navigate with ease.

Data Security: In an era where cyber threats are rampant, LoanPlus stands firm with top-tier security measures ensuring client data protection.
4. Collaborations and Partnerships
LoanPlus isn't working in isolation. It's forming crucial partnerships with Sri Lankan banks and fintech startups. This collaborative spirit ensures that LoanPlus remains at the cutting edge of financial innovation.
5. Customer Feedback: A Pillar of Strength
What's driving LoanPlus's success? Loyal customers. The feedback loop, where clients share their experiences, is integral to the platform's evolution. As digital lending trends evolve, so does LoanPlus, thanks to this unwavering commitment to user feedback.
6. Into the Future: LoanPlus's Vision
As we look ahead, LoanPlus's vision is clear: to be the undisputed leader in digital lending in Sri Lanka. By continually integrating the latest technological advances and maintaining a razor-sharp focus on customer needs, LoanPlus is poised to redefine Sri Lankan financial landscapes.
7. Step-by-Step Guide to the Digital Lending Process with LoanPlus
Step 1: Registration & Application
Navigate to the LoanPlus website or app.
Register an account using your personal and contact details.
Begin the loan application process by selecting the type of loan you need.
Step 2: Fill out the Online Form
Provide necessary personal, financial, and employment details.
Ensure accuracy to prevent any delays or issues in approval.
Step 3: Document Submission
Scan or photograph required documents like ID proofs, income statements, or any other relevant paperwork.
Upload these documents directly to the platform.
Step 4: AI-Powered Verification
Once documents are uploaded, LoanPlus's AI system will quickly verify and assess them.
This step involves checking data accuracy and evaluating your creditworthiness.
Step 5: Await Instant Decision
After verification, you'll receive a decision on your loan application.
You'll be informed of the loan amount you're eligible for, the interest rate, and the repayment terms.
Step 6: Loan Disbursement
If approved, confirm the loan agreement and terms.
The loan amount will be disbursed to your linked bank account, often within a few hours or the next business day.
Step 7: Repayment
Choose your preferred repayment method (e.g., bank transfer, digital wallet).
Set reminders or automatic payments to ensure timely repayment.
Monitor your loan balance and upcoming due dates through the LoanPlus platform.
Step 8: Completion
Once all repayments are made, your loan status will be updated to 'Completed.'
You can request a statement or certificate of completion if needed.
In Conclusion
The transformation of the lending landscape in Sri Lanka is well underway, and leading this charge is LoanPlus. It's more than just a digital lending platform. It's a movement, ushering in a new era of financial freedom and empowerment for the people of Sri Lanka.
Are you ready to be part of this digital revolution? Explore LoanPlus today and embrace the future of finance.
You may also like: Small Business Loans: Which Type Is Right For Your Business
Image source: Depositphotos.com