Click here to get this post in PDF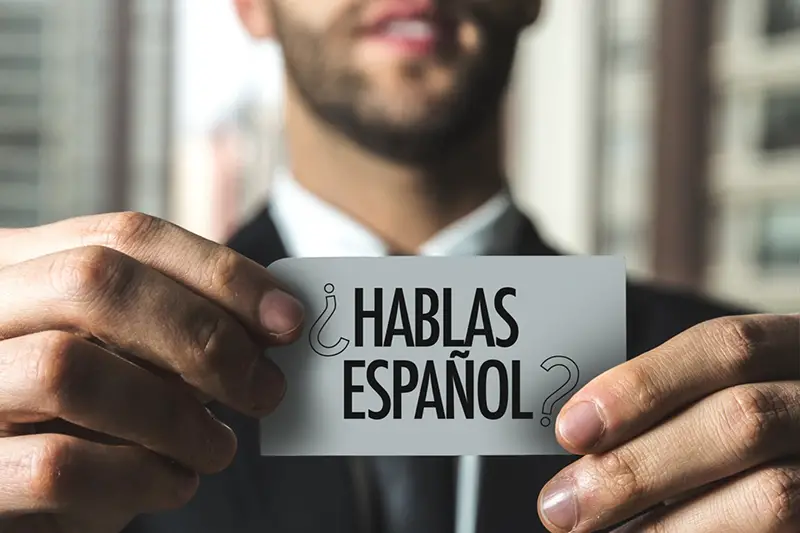 Dobroye Utro. Kaliméra. Ohayōgozaimasu. If you feel like you are reading a foreign language, don't worry, you are. Since only 13% of the world's population speaks English, chances are you will need to work with someone who doesn't if you are a business owner.  
Finding your lingua franca, or common language between two different language speakers can be difficult. Misunderstandings could arise along with missed deadlines, payment issues, and a myriad of other problems that come with doing business in another language. You may even lose out on business deals in the future. 
Making smart professional decisions with regard to language in your office can help you in the long run. Read along and reference this article for some suggestions on how to avoid these complications in the future. 
Learn or Study a New Language
When you set up shop in an area with a high percentage of people who speak the same language, making an effort to learn it, or at least practice it, can raise you in the eyes of your customers.
With the age of technology, there are language learning courses that you can access on your phone or computer. Listening to podcasts or watching television with subtitles is another way to immerse yourself in it. You will find that you start to pick up on words.
One of the perks of learning another language is an improvement in brain function, creativity, and areas of memory.  
Hire a Translator
Bringing in a translation service is a smart business move, especially if you are dealing with a lot of different languages or work with several foreign companies. Many translation services do all the work from their own office, and you just need to send them the material.
Having your business material available in multiple languages will make you more appealing as a company. 
If you deal face to face with a lot of clients, having someone who can translate in the office will bring a large boost to your company. You will retain more clients with their ability to be understood. 
Recruit Bilingual Employees
The more staff you have that speak multiple languages, the easier it will be for you to reach different markets and demographics. Native speakers also will have the bonus of understanding cultural barriers as well. 
As you look for bilingual employees, don't limit yourself to only hiring them for translation purposes. Many art directors, communications specialists, and marketing and business professionals speak a foreign language. 
When you put out a job description for hiring, use multiple languages in it. That will attract potential employees. Utilize social media to source other candidates, and ask your current employees for referrals. 
Lingua Franca Is a Game Changer
Recognizing how important lingua franca is today in the growing business world, make sure you are staying ahead of the game. As you prepare to meet these challenges ahead of time, your business will stay relevant.
Watch your customer service numbers soar as you meet the needs of your clients.
Ready for more? Read other articles like this in our Business section. 
You may also like: Is Corporate Language Training for You?