Click here to get this post in PDF
Do you know who your key competitors are? Of course, there are companies that come to mind first when you hear a question like this, but they are not necessarily your direct competitors. In this article, we will review a simple sequence of actions that will help you understand what your real goal in the competition is, how to calculate the price index and build a competitive pricing strategy.
Why Is It So Important?  
The company's pricing policy is one of the key points that directly affect the success of a business. Analysis of competitors' price changes and variations in cost parameters is a very important thing. A depreciation factor that results in lower costs for the same products may have negative impacts on your company. In most cases, it will make your potential customers give preference to your competitors offering more attractive prices. As a result, your income levels will steadily decrease.
According to the study, 81% of American shoppers consider pricing to be an important factor when choosing a particular product or service. At the same time, 85% of young users (consumers under the age of 35) prefer to compare offers from different sellers on the Internet while making purchases online. Obviously, keeping an eye on the price index and competitor price monitoring is a prerequisite for successfully running the business.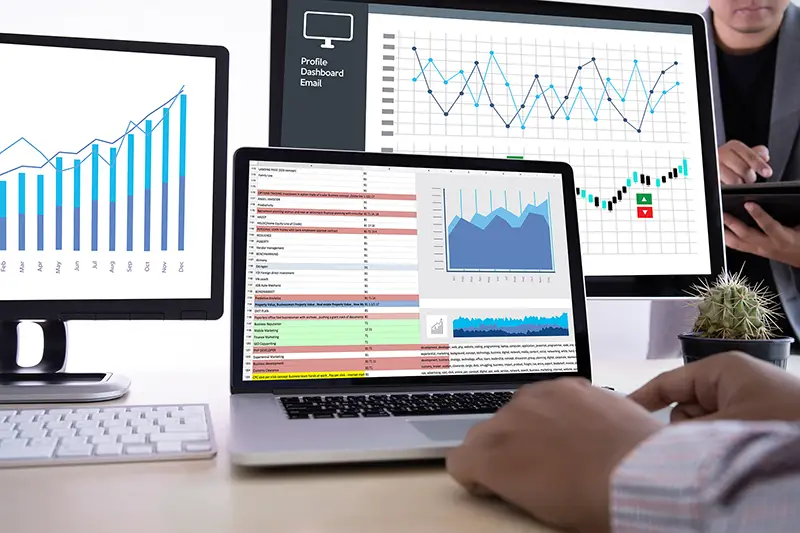 Nowadays, there is a wide range of useful online services for tracking competitors' prices and other parameters. By filling in information about the product group of interest, you get a report with a dynamic analysis of competing companies. In addition to that, a forecast of price deviation is generated with the available dynamics of cost changes. Knowing this information, you can offer the most competitive prices in the market and attract more and more customers.
Price Index Calculation
To calculate the price index, you need to take all price pairs (it is the intersection of goods that you and your competitors have in stock). Once you find all the necessary pricing information, you need to separately calculate the price index for each product offered by an individual competitor. To do this, you need to divide the cost of a competitor's product by the cost of a similar item from your assortment.
The average price index of a product is calculated using another formula: the sum of the obtained price indices is divided by the number of competitors. To see the impact of competitor prices on your sales, you need to determine the average price index for each rival separately. It is calculated using the formula:
Average price index = (price index competitor A + price index competitor B + price index competitor C +….) / number of competitors 
The last step is to visualize the received data on a chart to see all the deviations of the competitors' price indices. This chart will help you identify weak points in price indexes and implement a successful pricing system on your end.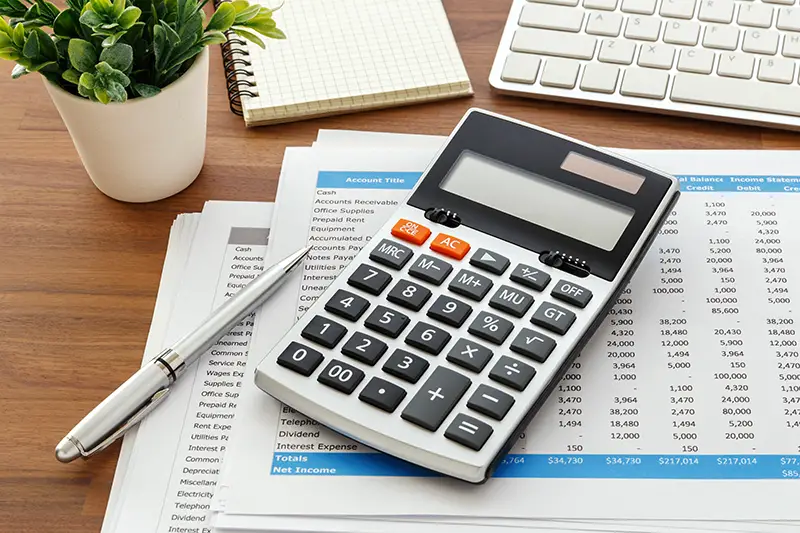 What Is the Calculation of the Price Index for a Retailer?
To calculate the price index, you need to follow a sequence of six steps:
Collect up-to-date and high-quality information on prices and availability of competitors' products. The data needed to calculate the price index and the influence of competitors on sales must be checked on a daily basis so that the price movements of competitors are accurately tracked.
Have all the collected data in one place. To effectively work with the data, you need to have it in one place. It can be either an Excel spreadsheet or specialized pricing software.
Build a graph. This step is optional, but data visualization makes it easier to analyze it further since you can see all deviations instead of looking for them in table rows and columns.
Supplement the graph with sales data. The price index is practically useless apart from the retailer's current sales. Yes, it will show market data and the dynamics of competitors, but it will not fulfill its main function – visualizing the influence of market dynamics and competitors' actions on the retailer's sales. And this is where sales data will come in handy.
Find competitor activities that influence sales. Now that you have an overview of the entire market, you can dive into the activity of each and every competitor to see the actions at the brand, category, or individual product level that directly influence sales.
The above data will help you not only in developing a competitive pricing strategy but also in product marketing purposes. 
Using the Price Index
Using information about the key competitors gives a retailer the opportunity to choose products for advertising, set competitive (and at the same time profitable) prices for goods, predict demand, and work with the product assortment. It is also a good way to increase sales by offering customers additional products, etc. Calculate the price index, study the market positioning of well-established companies in the target niche, track market trends, and make informed business decisions!
You may also like: To Rise Up the Proverbial Ladder In the Finance Industry Follow These Tips
Image source: Shutterstock.com