Click here to get this post in PDF
In case you didn't know this, many great and successful companies have been started in a regular dorm room by students who are just like you. Facebook, FedEx, Google – these are just a few of the many examples of a successful student startup that can't help to inspire and give hope that everything is possible.
While being at college, many of us dream about creating a business too. And though students can have lots of really worthy business ideas, what stops them from reaching the top is the basic lack of knowledge and experience.
So, if you are young, ambitious, and planning to launch a business right from your dorm, below are the top six things that you have to know and that can help you reach the ultimate goal. Let's see what's in there!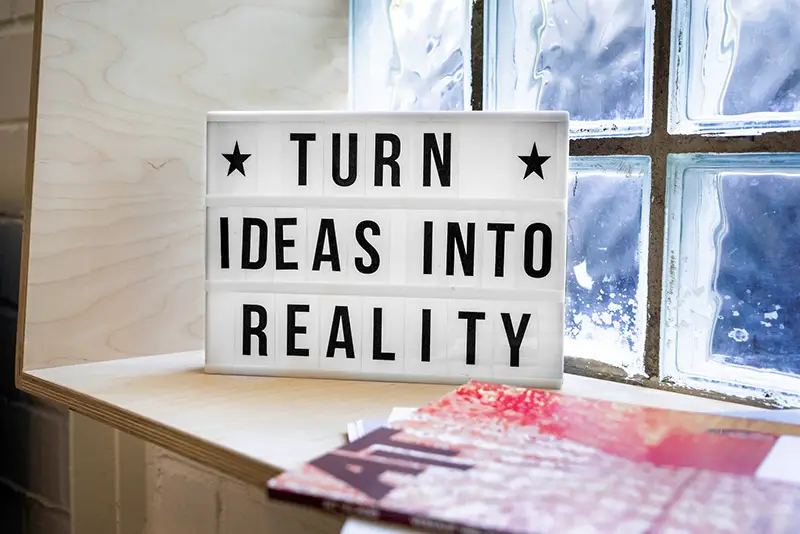 Running a Business Is Possible Without Ruining Your Grades
One issue that often holds students back from pursuing their dreams and implementing their ideas into life is a constant lack of time caused by a draining academic load. This fact makes many young people believe that launching a business (as well as engaging in any other activity that requires lots of time and concentration) pretty much means giving up on their studies. However, it doesn't have to be like that!
All you need is a reliable study partner to whom you can come in any situation and get professional academic help. Thus, if you are still hesitating, "should I really pay someone to write my paper," leave out the doubts and ensure your success! You can always order a paper from an essay writer at EssayPro and get more time for yourself. It is possible to run your own startup while keeping up a great academic performance.
Planning Isn't Optional
Even if your idea is literally worth a million dollars, it doesn't mean a thing until you write it down! Thus, the next thing every aspiring entrepreneur should know is that planning isn't an option but a necessity.
Creating a compelling business plan gives you the road map to success. It outlines all the tiny details that are so easy to miss out on but can cost a lot in case you do miss on them. Thus, be sure you don't skip this step!
Discussing Your Ideas Is Good (in Most Cases)
Although it is believed that entrepreneurs should keep their ideas to themselves, one more thing you need to know is that it's not always true. On the contrary, sharing ideas and discussing them with someone is a great opportunity to get a second opinion, receive valuable advice, or get pointed to some mistakes or inconsistencies that might be in your plan and that you haven't noticed.
This tip is especially helpful if you can get advice from someone with decent expertise in the business. Or you may jump into a competition of business plans to get a professional opinion on your idea and maybe even have a chance to win startup capital.
The only exception when sharing your idea can do more harm than good is when you are talking to someone who can clearly become your competitor. In other cases, it should be helpful.
University Resources Are Priceless
Launching a startup from a dorm, many entrepreneurs don't even realize how many great resources they have right in front of them. As a young entrepreneur, you might be facing a variety of challenges. However, often, you should be able to tap your school's resources to overcome some of those challenges.
Namely, some university resources that might be helpful include
cheap or free workspace;
entrepreneurship programs;
valuable contacts;
grants;
relevant conferences.
So, be sure to always look out for interesting opportunities and don't hesitate to capture them.
Technology Helps Cut Costs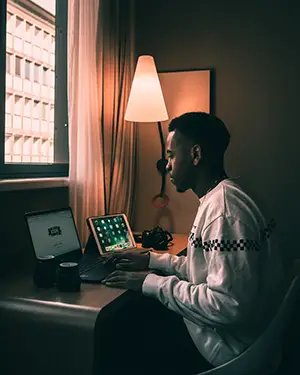 The majority of dorm-room entrepreneurs have hard times planning the financial side of the matter. To many, it feels like startups have to be very expensive and, thus, it is not even worth trying, at least not when you are still in college and on a tight budget.
However, if you also get the same ideas, we have some good news for you. First of all, the use of technologies can help you save lots of money in the early stages. Secondly, there are funding options (we will tell you about this in a moment). 
There Are Plenty of Funding Opportunities
This shouldn't surprise anyone, but one of the biggest problems young entrepreneurs face is the lack of starting capital for creating and running their enterprises. But it is not such a huge problem as it may seem because there are always lots of opportunities to find funding.
You can look for grants, venture funds, university accelerators, university angel networks, business plan competitions with cash prizes, etc. Apart from these, there are plenty of other options, such as loans, partnerships, investigations, and even crowdfunding. Thus, do your research and pick what suits you the most.
The Bottom Line
No matter how scary or hard it can seem to be creating your own enterprise while still being a student, it is not all that bad if you know what exactly to expect.
In this article, we've told you about some of the core things all young entrepreneurs should be aware of. And we hope that this knowledge will set you on the right track.
Although launching a startup from a dorm room can be extremely challenging, it is well worth taking the risk! So, leave out any hesitation or fear and go towards your goal!
You may also like: Student Entrepreneurship | Easy Businesses to Start in College
Image source: Unsplash.com