Click here to get this post in PDF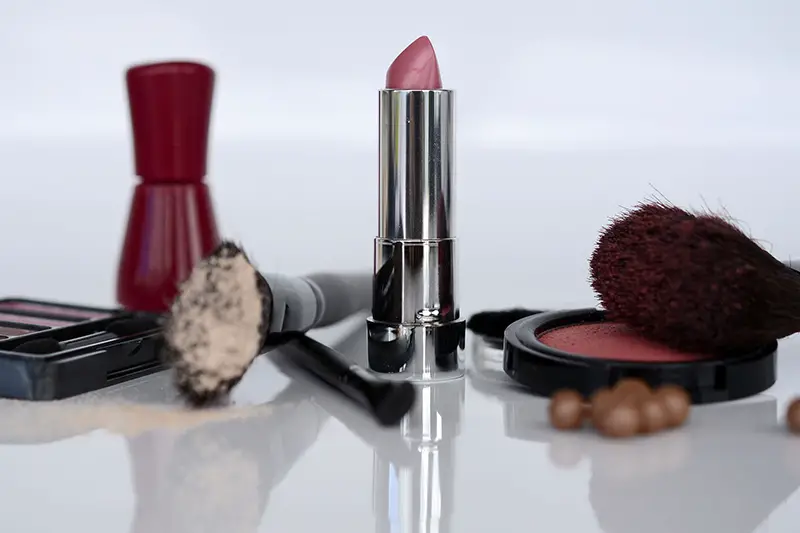 Idea
Having your own cosmetic brand is prestigious and cool. Many people dream of creating a product that will become popular and bring a good income. But at the same time, having your cosmetics line is complex and responsible. Adhering to and following a certain strategy is essential to get started successfully.
Everything starts with an idea. Think for yourself or seek advice from a marketer. The idea should be carefully thought out at the initial stage because every little thing plays an important role in the development of the brand. To make it easier to decide on the image of the brand, a cosmetics manufacturer must answer the following questions:
Which format of cosmetics is better: care or decorative?
What problems will the brand's products solve?
What is the point of investing in a brand? What will it tell the audience?
Market assessment
Once you have defined the concept and direction of your brand, start doing market analysis. This stage can also be called forecasting since it will be necessary to calculate and understand how many units of the product will be sold over a certain period and how many resources and investments will be required for this. Often, in order to calculate all this, without having physically sold goods and, accordingly, indicators, brand founders use a brand that is more or less similar, but already sold on the market.
The kind of analysis should you perform:
familiarize with your competitors, collect data about them in a table and, as a result, determine the main differences and similarities; consider everything: the product line, its characteristics, price, design, and distribution channels;
compare the results of the analysis with your brand strategy;
highlight your strengths, form an acceptable price;
define your audience and distribution channels.
Pricing
This part of the brand-building strategy is very important. There are two extremes that a cosmetics manufacturer should not fall into – "make it cheaper" and "spare no money". Going to the first extreme runs the risk of creating a line of very poor-quality cosmetics that no one will buy. On the other hand, if you spare no money on building your brand, you will have to set very high prices to recoup the investment, significantly narrowing your audience and affecting your profits for the worse.
We recommend creating a business plan that clearly defines financial boundaries. A well-designed plan allows you to see the full picture of your brand development in the long term. With its help, it becomes clear how much investment will be required at the start of the brand, and how quickly it will pay off when you return the investment and start making a profit.
Realization of cosmetics
We can say that one approaches this stage prepared. First, you should clearly understand what product is being created and its concept and price for what audience. And now, the actual implementation begins. There are several options for the manufacture of cosmetic products:
1. Buy a finished product from an enterprise with its production, then "package" it in your brand and distribute it. It is convenient and practical, but you can find a product identical in composition on store shelves.
2. Choose a suitable product formulation at one of the enterprises which have already been brought to perfection. Then add something of your own to it, pack it and sell it. This is effective, you will not find the same product on the shelves, but it will be more expensive than the first option.
3. Engage in developing recipes from scratch, independently purchasing raw materials and equipment for production. Although this option for implementing cosmetics is the most expensive, long-term, there is a risk of not meeting expectations, which means not recouping the investment.
What to choose is up to you. After all, each way of selling cosmetics has its own nuances and significant advantages.
Cost price
To calculate it, start with the estimated final prices for your product. Usually, the cost is 1/4 of the final price. For example, a face cream costs $100; divided by 4, you get the cost of the cream – $25. You might think this is expensive, but this includes the cost of production, packaging, advertising, marketing, logistics, back office salaries, retail, distribution, and taxation. This amount may vary depending on the type of product, its components, implementation options, and packaging.
Project implementation
The final stage of the launch of a cosmetic brand involves the presence of a ready-made concept, product range and calculation of expected sales figures for each product. Do not immediately go after big retailers – build your brand reputation. Get a feel for the target audience and market trends. At the start, it will be appropriate to cooperate with opinion leaders in the beauty industry who do not have a lot of subscribers. You can also contact the editors of beauty magazines or the owners of related YouTube channels. A cosmetics manufacturer must feel its brand and respond in time to changes in the beauty industry.
Launching your brand of cosmetics means immersing yourself in the whole process. The beauty industry is full of surprises and requires brand creators to think carefully and react instantly to market changes. Remember always to go all the way, even if you fail. Analyze the market, make changes to your product and do not be afraid to experiment. Then you will see a positive result from your labors.
You may also like: How to Find the Perfect Name for Your Beauty and Cosmetic Brand
Image source: Pixabay.com