Click here to get this post in PDF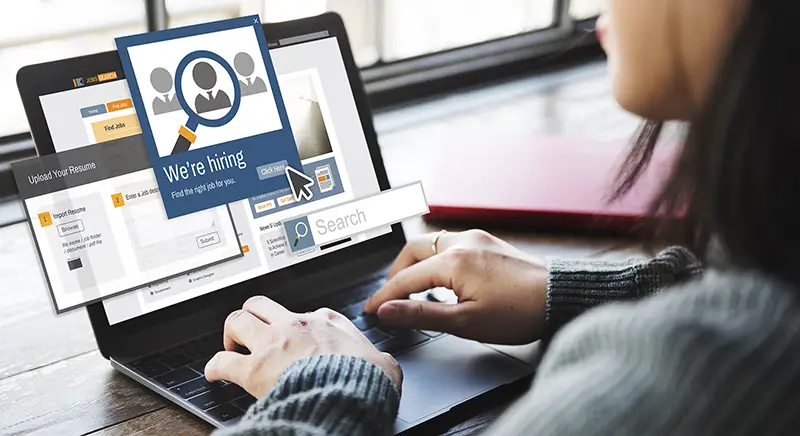 There are three essential rules if you want to create an effective job application form. You'll save yourself plenty of time and dramatically increase the quality of applications as long as you follow them. In this article, we'll discuss the dos and don'ts for job application forms and list some basic fields that should be in them. We'll also share practical tips on how to quickly create a free online form for job applications.
Rule 1. Keep the Form Short
A study by Appcast, a US recruitment agency, shows that application forms with over 50 questions have a 50% lower completion rate than applications with 25 or fewer questions.
In your job application form, include only the questions that are absolutely necessary for the first screening. Don't ask for too many details, focus on the essential information to decide whether you want to interview the applicant. Reserve the in-depth questions for later rounds of interviews.
Essential fields for a short job application form:
Name
Email address
Phone number
CV
Residency and work permit status
Cover letter (optional)
Salary expectations (optional)
Rule 2. Use Knockout Questions
People who actively look for a job sometimes apply for many positions at once without researching the requirements or job descriptions. An approach questionable at best, it will still create a pile of not very relevant applications on your table. You can easily avoid that though if you add a few knockout questions to your job application form. 
Knockout questions act as a sort of gateway to filter out applicants who cannot or don't want to perform key job functions. Think of questions about specific requirements that are critical for the position you're offering and ask about those in the application form. It will help you reduce the candidate pool since people who don't fit those requirements are likely to abandon the form. Knockout questions depend on your company, vacancy, and many other factors. They may concern corporate culture fit, professional skills, or personality.
Examples
1) For a cab driver vacancy:
"Do you have a history of driver's license suspension?"
2) If a position requires frequent business trips:
"Are you willing and able to travel at least 4 times a month?"
3) f you need proficiency with specific software:
"In which software applications are you proficient? (Select all that apply)
– Adobe Photoshop
– Adobe Illustrator
– CorelDRAW
– Autodesk 3ds Max
– Figma"
Rule 3. Make the Form Mobile-Friendly
Depending on the industry, 50% to 90% of job search traffic comes from mobile devices. That's why it's so important to make your form function seamlessly on phones and tablets: make it visually appealing, avoid wordy questions and long job descriptions, and don't make candidates type in essays from an iPhone to answer a freeform question. Adapting your job application forms for mobile devices is a must if you don't want to lose potential hires due to technical issues.
The good news is, you don't have to study web design or learn to code if you want to make your job application form look good on mobile. There are form creation services that take care of the technical stuff for you. Read below to find out how to quickly create a form using a ready-made template that is already optimized for mobile phones and tablets.
How to Create a Job Application Form using an AidaForm Template
AidaForm is an online form creation service that has a sample job application template that you can use to create as many forms as you like.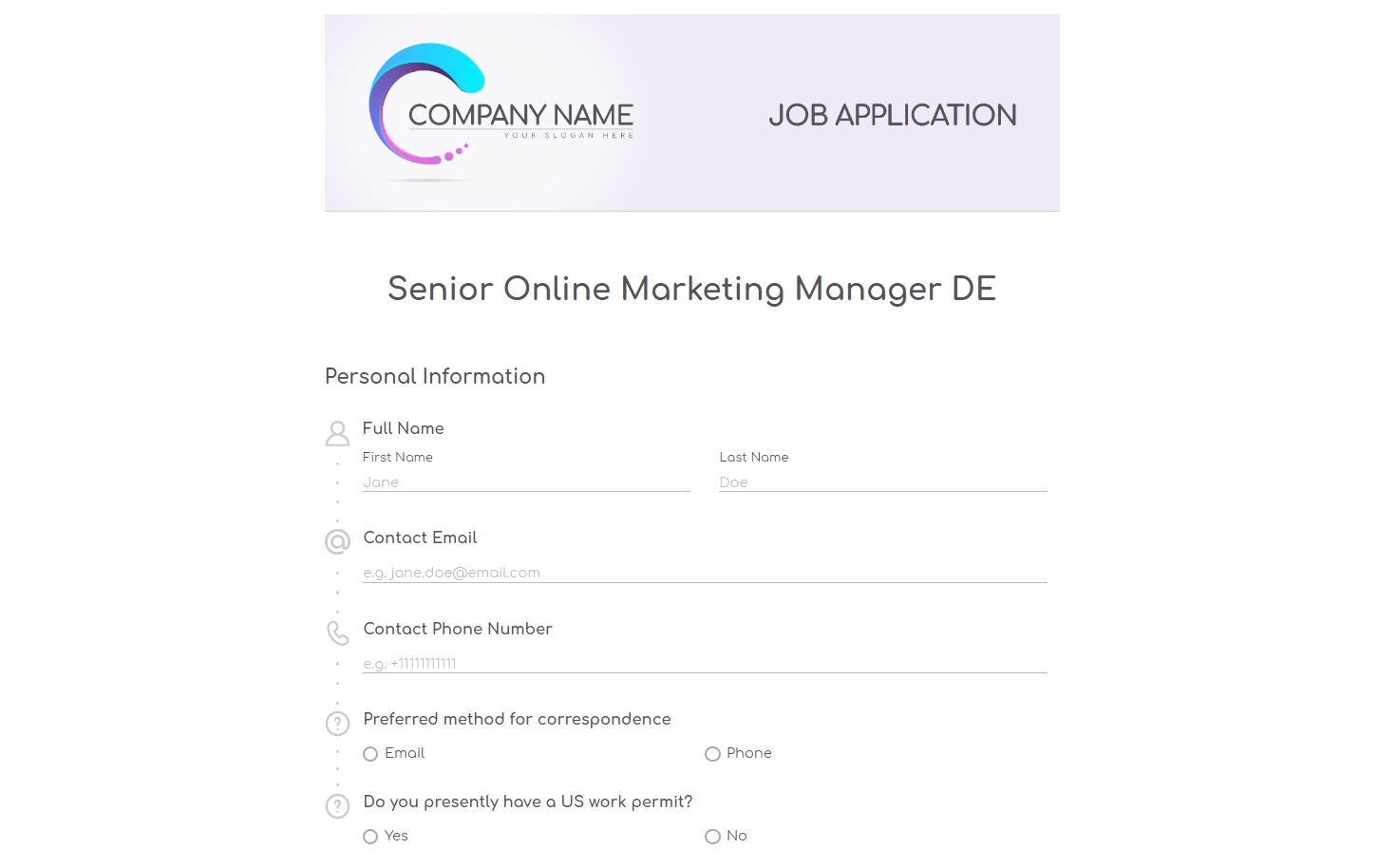 Customize this template for the open positions in your company in 5 easy steps:
Open the basic job application form page at AidaForm and click "Use This Template".
Register and log in to your account. The template will be waiting for you there.
Change the logo, texts, and fields. Add your knockout questions.
Switch to the "Publish" section, make your form available online, and copy the link.
Voila! Now you can add this link to your website or post it on social networks and start collecting applications right away.
About the Author

AidaForm – Form Builder for Every Business
LinkedIn: https://www.linkedin.com/company/aidaform
You may also like: Why is Job Search Data So Important?
Image source: Shutterstock.com