Click here to get this post in PDF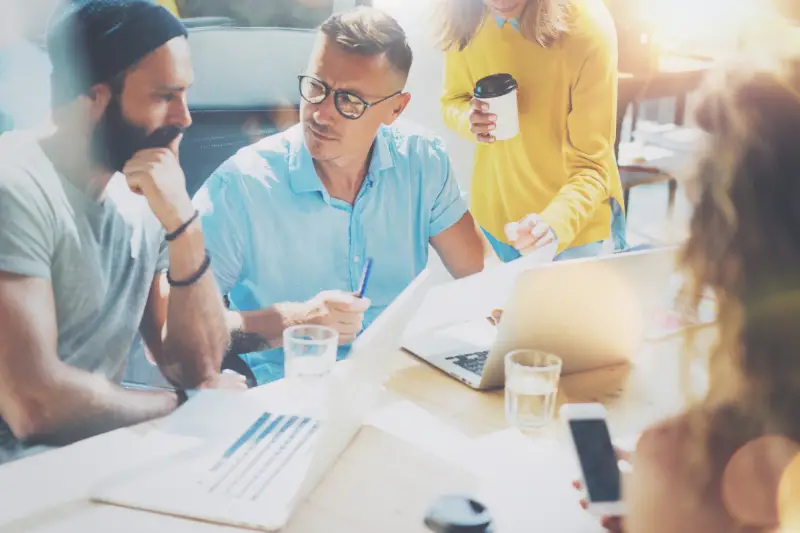 Are you thinking of setting up your own business? If so, you're not alone. The number of UK workers planning career changes increased during the pandemic, with many setting up side hustles or fully going it alone. Technological advances and work culture shifts have also made it easier for online-based businesses to thrive.
But whether you're venturing into IT services, marketing, tech or something else computer-based, you'll need the right equipment and setup to grow. Outdated devices, software and systems could slow you down and leave you vulnerable to security threats, distracting from the real focus of your business. 
Below, read up on four IT considerations for helping your start-up run smoothly and effectively. 
Hardware
Physical equipment is perhaps the obvious starting point. Depending on their work location, you'll need a desktop computer or laptop for each employee, plus peripherals like monitors, mice and keyboards. 
If you have one, you'll also need a reliable Wi-Fi router to deliver an unfaltering connection across every inch of your physical premises. Other potential extras include printers, scanners, external hard drives and USBs for efficient business data transfers.  
Software
Ultimately, your hardware is wasted unless you have the right software to go with it. Microsoft owns the majority market share of desktop operating systems in the UK – but there's much more to it than that.
From HR to sales, communication, project management and customer services, you could need a variety of software solutions depending on your focus. Not everyone will need access to everything, so consider what tiers you need to save a little money on licenses. 
Cybersecurity
Having robust cybersecurity is important for lots of reasons. It will protect your business from costly cyber attacks and potential fines while safeguarding employee and customer data. 
Basic elements to invest in include firewall and anti-virus software and mobile solutions like virtual private networks (VPNs) if your employees are spread out. It's wise to update devices and software too, as these updates are mostly designed to eliminate emerging security threats. 
A quality website
This final consideration might seem like a given – but it shouldn't be underestimated. Your website is your shop window if you're running a computer-based or entirely online business. You may need to consult web designers and developers, copywriters and conversion specialists to ensure yours is set up to perform as it should. 
At the same time, your website should be easy for your team to manage and update as and when they need to. Proper website maintenance is crucial, too, as the last thing you want is potential customers leaving because of user journey issues you don't know about. 
Your equipment, software and processes will all evolve as you scale your business. But for now, focus on these four pillars to build a strong foundation. 
You may also like: Incredible Ideas for a Successful Business Startup
Image source: Shutterstock.com