Click here to get this post in PDF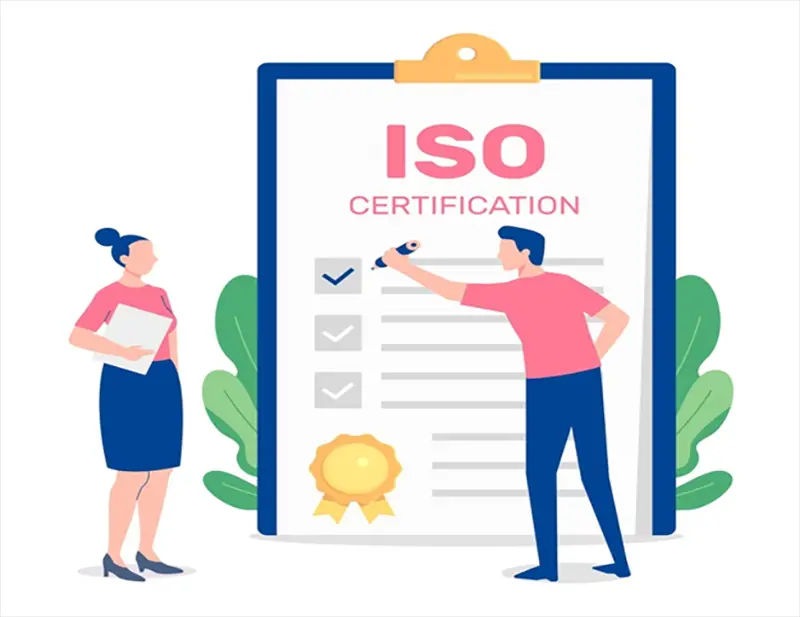 ISO 9001: The Benefits of Being an ISO-Certified Company
Why get a certification when in fact, your business is already stable? Why get certified when your business is already a pillar in your industry? Why get into it when you know it adds lots of work to your piles of tasks? These are among the questions you want to answer when you hear of ISO certification.
An ISO certified company puts competitive advantages over others. It enjoys a multitude of benefits for the advancement of your business. So why not make up your mind and allow yourself to understand what is an ISO certification.
The Quality Management System
ISO stands for International Organization for Standardization. It is a non-governmental organization that sets a network of international standards based on quality management principles. The government or private organizations use the criteria for standardization of procedures and processes.
ISO is composed of several families of standards. Among others are ISO 14000 – an Environmental Management System, ISO 27000 for information technology, ISO 22000, which focuses on implementing a food quality management system. And ISO 9000, the most common family of standards that focus on the quality management system.
ISO 9000 comes in series, including the iso9001 quality management system or QMS. It is a set of standards that organizations use to standardize their procedures. The standard aims to make quality products or bring about quality services. The standards emphasize continuous improvement known in Japanese as Kaizen. Kaizen focuses on improving processes with the ultimate goal of customer satisfaction.
Who Will Get A Certification?
Any organization can implement a quality management system. However, it does not mean that whoever implements the system will be automatically certified. There are certain conditions to follow to be granted a certification.
The organization must strictly adhere to the quality management system's provisions. It is not only about implementation but strict documentation of every process that they operate. These documents will serve as evidence as approved by the quality management system's provisions. These documents contain reports on the internal processes, standards, and procedures, proving that the company consistently provides quality products and services.
Authorized auditors or the organizations' registrar will assess the documents and inspect the specific process or operation scope. The organization will grant the certification when the business passes the assessment. Passing the evaluation means that the organization is compliant with the regulatory requirements of the ISO 9001 or the quality management system.
The organization will then give a certification mark. The company can use the certification mark on the company's websites, stationery, can post them on announcements and even on their vehicles. It is a badge that will inform the public that you have a sound system in place. Approval or certification is valid for three years, but within the said period, the organization's registrar will continue to monitor the implementation and adherence to the program.
The Benefits of Certification
Compliance with ISO 9001 quality management systems is not an easy endeavor. It requires diligence, dedication, and hard work, both employees and employers. Despite all these, many companies aim to be ISO certified due to multiple benefits, among them are:
Global Recognition
Since the certifying body is an international organization, the company or the product will benefit from international diplomatic recognition. This recognition would put mileage on your company and your products in the global market.
Increased Productivity
In ISO 9001 quality management system, you can tailor-fit your business according to the system that your business needs. However, those systems must conform to the standards set forth by ISO 9001 QMS. And thus, it gives your business the power to achieve its targets and objectives.
Providing quality products and services are among the objectives of the company. And these are achievable only if the company will first create a better workforce by providing a better environment and meeting employees' needs. Happy and satisfied employees perform well, loyal to the company, and have concern for the business, thus giving high productivity.
Better Profit Margin
Because you already have high productivity if you're ISO certified; therefore it means you have less wastage. Less wastage in terms of time, materials, and resources allows the business to save money and supplies. Thus, this means that your company successfully uses its assets. Unused assets mean fewer expenses that will convert into profits. Less operating expenses add to the operating revenues and eventually transforms into profit margin.
Improved Customer Retention
ISO certified businesses mean that you produce quality products and provide better services that meet customers' satisfaction. Satisfied customers equate to customer retention. Everything boils down to your customers' experience. Ninety-one percent of customers make another purchase after a positive experience with a product or service. Thus high satisfaction rate equals high customer retention.
Takeaway
In the challenging world of business, sustainability is so much important. You need to install and adapt systems and strategies to keep your business going. ISO 9001 provides a quality management system that gives lots of benefits to your business. Being certified gives your business a competitive advantage, survival, and sustainability.
You may also like: Different Levels of Six Sigma Certification