Click here to get this post in PDF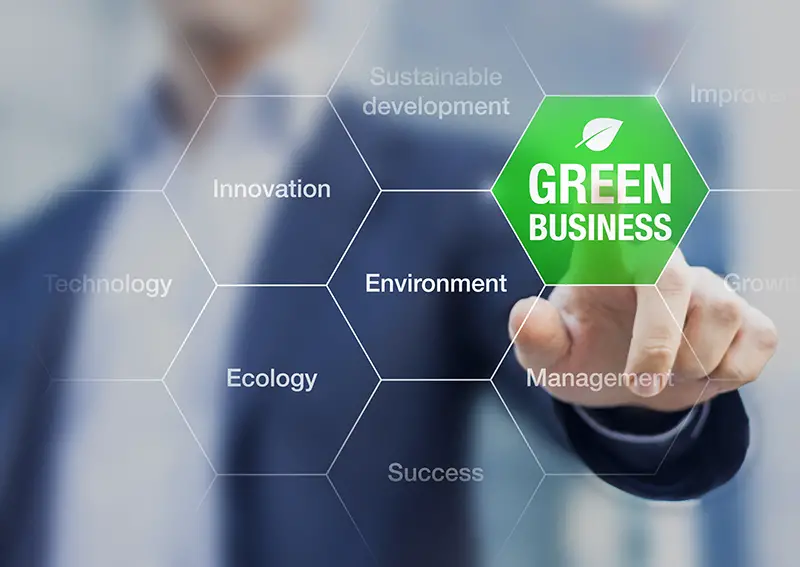 By Chris Bunbury, ERMI, and Tim Welles, CIC Services
An accident on the road leads to chemicals leaking into a municipal storm drain. A fuel tank is accidentally punctured causing fuel to seep into the soil. A delivery of unidentified contaminates is mishandled. An error in HVAC maintenance releases airborne mold. These are just a few examples of environmental risks that impact a business, and when these happen, they're costly. The cleanup expense can run anywhere from hundreds of thousands to millions of dollars, and then there is the cost of repairs, injuries, business interruption, and litigation to consider. In fact, businesses can be decimated by the accumulating costs. 
When it comes to environmental exposures, businesses fall into one of two categories. In the first category, a business operates within an industry requiring environmental insurance coverage. For instance, the Environmental Protection Agency mandates insurance to satisfy liability coverage requirements for owners and operators of hazardous waste facilities. These businesses are well aware they must have this coverage to operate. The second category includes the numerous businesses who are not required by the government to have coverage and may not know they are uninsured or underinsured for environmental exposures—or may not realize they can even be impacted by this risk. After all, our research shows that fewer than 15 percent of licensed insurance professionals are actively working with their clients on environmental exposures. 
Most businesses fall in this second category and fail to realize that environmental risks can be imminent even for businesses outside of the hazardous waste industry. This risk impacts municipalities, golf courses, agriculture companies, automotive dealerships, manufacturers, contractors, and the list goes on. A business can even be impacted by a neighbor who experiences a pollution spill that leaks onto their own property. In these instances, most businesses would look to fall back on property, casualty, or general liability, but this is where another challenge arises: these policies are often riddled with exclusions that leave a business vulnerable and without the necessary coverage.
Earlier this year, ERMI, a company with 30 years of environmental education and risk management expertise joined forces with CIC Services, a captive insurance consulting and management firm, to launch EnviroCap to help businesses control environmental risk and cost factors tied to escalating pollution liability threats. The relationship provides a unique and innovative mutual partnership that provides businesses and business owners the opportunity to manage their environmental risks by owning their own insurance company through captive insurance. 
With EnviroCap, the captive insurance company and the policies are customized and structured to meet the unique needs of the business which enables the holes or gaps in a commercial general liability or property and casualty policy to be filled. It can also cover third-party exposures. This ensures the business won't fall prey to exclusions. Furthermore, the captive insurance strategy gives control to the captive owner for not only the coverage but also the pricing and claims while allowing the captive parent the opportunity to direct investment choices and may receive favorable tax treatment. 
The captive insurance arrangement can cut up to 50 percent of traditional insurance costs and builds a more valuable asset base for the company's bottom line. 
The coverage offered through EnviroCap is broad and includes the following:
Site pollution coverage
Contractors pollution coverage
General liability
Transportation Pollution Liability
Products pollution
Professional Liability
Underground & Aboveground storage tanks
Product Recall
Emergency Response Costs
Image Restoration
Mold, Legionella, silica…
When it comes down to it, purchasing insurance is often just that…purchasing insurance. However, owning captive insurance translates to investing in your business since it's insurance that pays you back. In a captive insurance arrangement, the premiums paid are no longer a sunk cost. Since they're being paid to the captive, which the business owns, the premiums paid minus claims and operating expenses result in profit.  
About the Authors

Chris Bunbury, environmental Strategist (eS), is president of environmental Strategist, Inc. (eSI) and Environmental Risk Managers, Inc. (ERMI). Bunbury has 30 years of experience in the insurance industry. It was a natural fit for him to specialize in environmental risk management and insurance as a retail agent and then as founder and president of Environmental Risk Managers, a national environmental insurance wholesaler. In his eS career, Chris has assisted a wide spectrum of businesses from those that work at nuclear facilities to agricultural operations, environmental engineers and remediation contractors, municipalities, hazardous waste haulers, Brownfields, real estate developers and owners, manufacturers, contractors of all trades, golf resorts/clubs, disposal and recycling facilities, health care, mergers and acquisitions, aviation and much more. Chris is a nationally recognized speaker on environmental risk management and insurance. He holds a Bachelor of Science degree in Natural Resources from Michigan State University.

Tim Welles oversees business development for CIC Services, a captive insurance management firm based in Knoxville, Tennessee. His 26-year financial services career began in 1989 as the director of risk management for Pi Kappa Phi Fraternity. Early in his career he earned his Certified Financial Planner designation and held the series 7 and 63 licenses. Welles has practiced as a financial consultant in the areas of employee benefits, investments, life insurance, and qualified and non-qualified retirement plans. In 2000, Tim co-founded and principal at Benefits Management Group, Inc. Much of his work during the course of his 25-year career has been with owners of privately held companies. He holds a BBA in Finance from the University of Oklahoma.
You may also like: What It Takes to Grow and Preserve a Sustainable Business?
Image source: Dreamstime.com