Click here to get this post in PDF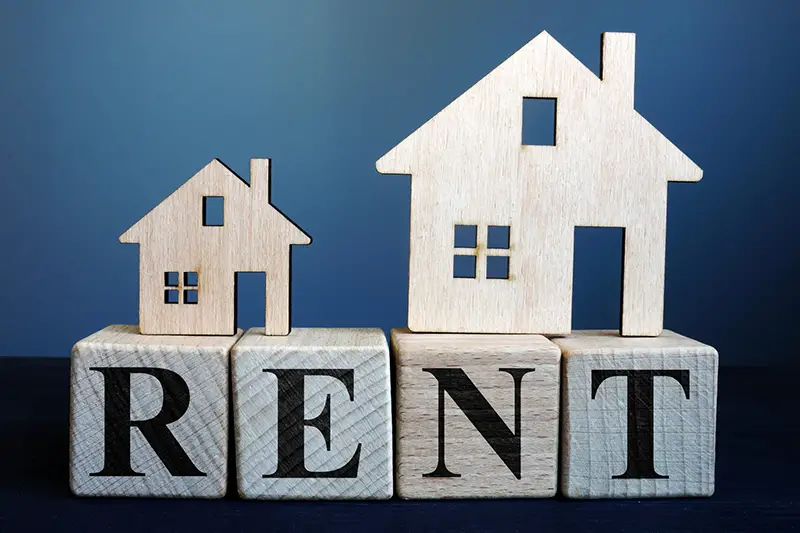 Renting out a property is an excellent idea for a passive income. This way, you can not only deposit your hard-earned money in the banks but make a good profit as well. If you are thinking about generating an alternate income stream with an apartment to rent in Vienna, this post will guide you on what to do. 
How to Make Money Buying and Renting Out Property in Vienna?
This section discusses how buying property in Vienna or putting your house for rent in the market can make you money. Owning an additional property or buying in Vienna apart from your primary residence can help you build wealth. According to statistics in 2017, individual investors owned 47 percent of the rental properties in the U.S. alone. 
If you are looking for a house for sale or buying in Vienna, it can help you make money without much hard work. As you rent out the property, someone else will pay your mortgage. Another advantage is that your property's equity will continue to grow over the years. 
This way, you can buy a property on a mortgage, rent it out to produce instant income and eventually own the house without paying a single penny out of your pocket. Similarly, investing in apartments for rent in Seoul can also provide a lucrative opportunity for building wealth through rental income and potential property appreciation.
Pros and Cons Buying a Property in Vienna for Rent Out
Austria is one of the most popular tourist hubs in Europe. This has made it an ideal haven for real estate investment. As a result, there has been a spike in prices when it comes to apartments for rent in Vienna. 
Are you a foreigner planning to visit Vienna for the long term? Then, it is important for you to note that the procedure of buying property in Austria is different for you than locals. First house buying in Vienna would require you to obtain a resident permit. Therefore, the best option for you is to rent something in Vienna.
Here are some pros and cons of buying a property in Vienna to rent out. 
Pros
You can buy a bigger house to move in and rent out the old property. 
You do not have to worry about the mortgage as the rent money will pay for the mortgage repayments. 
There are no leases involved so you can move in and out of the house as and when it pleases you. 
You are building equity through your home. You can stay in the house for as long as you like sell it at an appropriate rate and make money. You can even make a little profit as the house price will increase over time.
Cons
The mortgage payment is a big cost, and it will take you a while to rent out the property. So, you will have to make repayments out of your pocket. 
There is a stiff competition when it comes to buying properties, so you may have to pay a higher price to get your dream home. 
Buying a property and getting a mortgage can take a lot of time. If you are moving for six months or a year, it is not a suitable option. 
You own the house so you must pay for all repair and maintenance costs.
If you plan to visit Vienna for the long-term, it would be best for you to rent and start looking for hotels. The former will be a cheaper and better option. The average cost to rent an apartment in Vienna will be 850 Euros, i.e., over $1,000. 
On the other hand, a hotel will cost you over 135 Euros or $160 per night, which means a monthly cost of over $4,000. 
What You Have to Take Into an Account Buying Property for Renting Out
There are several factors to consider when buying property for renting out. As a landlord, you should not only think about tourists, but also those who will be more interested in renting property away from the noise and crowd. For example, some tourists may want to stay in a quieter place and do not want the neighbors to be too close to them. 
Of course, the hotels cannot resolve this problem as there is always a parade going on in the lobbies and guests making loud noises in adjacent rooms. This is one reason why tourists may want to stay in a more isolated space to have peace of mind. 
Another aspect to consider when buying a property to rent in Vienna is ample space. There is a possibility that tourists renting the house are moving for a longer period of time with their families.
Therefore, a house for rent is a better option for them than looking at property for sale. Plus, staying in a hotel is going to be too expensive for them. 
How to Control Your Property
As a landlord putting up an apartment to rent in Vienna, here is how you control your property. 
The fact that you are renting your house or apartment means you have the right to collect monthly rent. You can also demand any pre-arranged late fee on overdue payments. 
You can raise the rent as per the lease agreement. 
You have the right to evict the tenant, especially if they do not pay the rent. State laws in Vienna allow the landlords to collect any back rent. If you are a tenant, you may also have to pay any legal costs related to eviction to the landlord.
As a landlord, it is your responsibility to keep your property safe. This covers all the essential safety protocols, including proper electric wiring to prevent any associated hazards, flooring to ensure it does not cause any slip or trip incidents, etc.
You must control your property without any discrimination as per the Austrian Landlord and Tenant Act.
Price Rate for Renting Out the Property
The price rate for renting out a house in Vienna can vary based on several factors. For example, the average cost to rent out a fully furnished apartment in Vienna can be around 1,380 EUR, i.e., about $1523 per month.
However, the cost may vary with the property's location, size, and amenities included in your rent. The average apartment size in Vienna is 879 sq. feet. However, you can buy smaller and cheaper ones per your needs and budget. 
Studio apartments are the most affordable but smallest one-bedroom apartments. Therefore, if you are a student planning to make Vienna your home for a few years, looking for a small 1-bed apartment is one of the best options. Plus, it is also a pocket-friendly choice compared to other more expensive accommodations. 
Everything You Need To Know About Taxes for Such Business
If you are a landlord looking to rent your apartment or house in Vienna, Austria, you will have to pay a rental income tax of 25 percent. On top of that, you will be responsible for paying regular monthly bills and bearing the cost of extra home appliances. That said, the government waives the stamp duty on lease contracts.
Profit That You Could Gain From Renting Out the Property
Speaking about profitability, homeowners will be better off with a small 1-bedroom apartment for rent in Vienna. According to statistics, smaller apartments yield the highest returns in rent. Promisingly, rental prices for housing in Vienna have increased by over 60 percent, while the national average is lower than 53 percent. 
However, if you wish to maximize your profits, it is vital that you consider the location of where you buy. For example, easy access to transportation services and hubs will increase the demand and attractiveness of your apartment. 
Other factors include amenities, such as:
Good heating
Convenient layout
View from the window toward the city 
Soundproofing
Private parking 
Closeness to grocery stores
Access to cinemas, banks, and other public places. 
Wi-Fi access etc. 
Conclusions 
Whether you are a landlord planning to buy a home or a tourist visiting to rent in Vienna, you can never go wrong with the rental route. This will not only help tourists to save money, but property owners can profit from the increasing tourism in Vienna, Austria. 
If you wish to stay updated on the renting trends and prices in Vienna, UAE, or anywhere else in the world, BusinessPartnerMagazine is your hub for information. From marketing tips to how to maximize your profits, we can provide you with the latest information beneficial for all. 
You may also like: House renting: Follow the ultimate guide to attract quality tenants
Image source: Dreamstime.com