Click here to get this post in PDF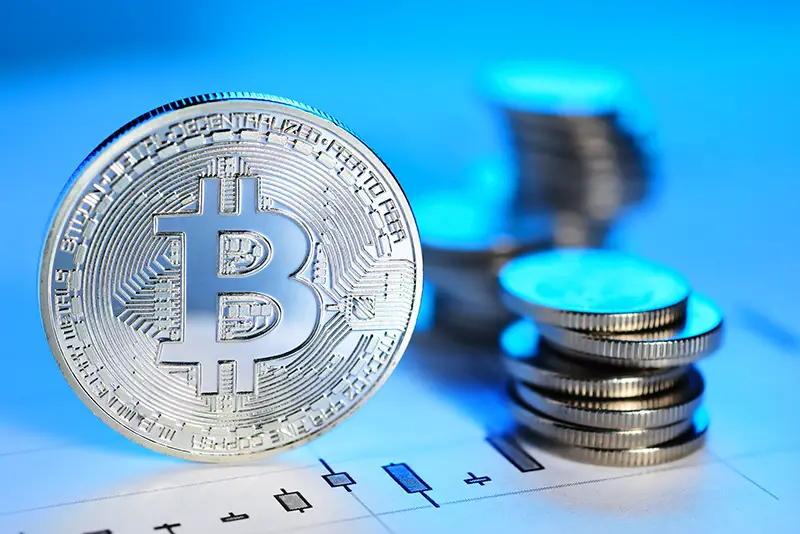 As cryptocurrencies grow in popularity, Coinbase Global leads the way in the industry. But after the company's hype of their IPO, do you think investing in COIN shares is the right move? Let's examine their IPO according to profits through the Bitcoin System
COIN Shares IPO
As part of its direct listing action on Nasdaq, the crypto giants set their priced shares at $250 per share. The stock of Coinbase rose nearly 72% on its first day to 429.54 then closed at 328.28, which is a 31.3% rise to gain $87.3 billion in valuation. With Coinbase's IPO, analysts anticipate a greater level of validation for cryptocurrencies.
Dan Ives, an analyst at Wedbush the Coinbase IPO would serve as a watershed moment for the industry, and that Wall Street would focus on it to gauge investor interest. In the coming years, Coinbase will be a fundamental part of the cryptocurrency ecosystem and is a good barometer to measure how Bitcoin and crypto will be adopted.
Analysis of Coinbase shares
Coinbase released its quarterly reports on April 6 for Q1 which ended on March 31 and the full-year outlook for the year that ended on Dec. 31, 2020. Coinbase expects users in the range of 56 million verified users will be on the platform with $223 billion in assets, which represents an 11.3% market share of crypto assets.
Coinbase's first-quarter results were slightly below expectations on May 12. During the quarter, the company generated $1.801 billion in revenue and a profit of $3.05. The Wall Street consensus expected Coinbase to earn $3.07 per share on a $1.81 Billion revenue.
However, Coinbase reported Q2 results on Aug. 10 and earned $6.42 per share on $2.22 billion in sales. Company officials warned that its trading volume would fall in the third quarter. Coin's stock price has declined over 30% post its IPO highs. Due to the recent weakness in the market, shares are not forming a base for an IPO anymore. A new base is likely to form, which would indicate a first buy point for the stock so be on the lookout.
The IBD Stock Checkup gives Coinbase stock an IBD Composite Rating of 66 out of 99. Using the Composite Rating, investors can easily evaluate the fundamental and technical characteristics of their stock. When new issues are released, IBD Composite Ratings are typically weak.
Stock Report
According to Dan Dolev an analyst at Mizuho, the stock currently has a neutral rating and a 285-price target. Dolev continued, "Coinbase's pricing and the industry's overall pricing may fall over time due to platforms such as PayPal and Cash App."
As PayPal and Cash App mostly use their crypto trading products to increase engagement with their users, Coinbase uses its products to generate revenue and make money." On May 24, Goldman Sachs began covering the stock with a 306 price and buy rating. Will Nance wrote in a note to clients that Coinbase is the best way to get exposure to cryptocurrency. In May, JPMorgan started covering Coinbase with an overweight target and a 371 price rating. Canaccord Genuity initiated coverage of the stock with a buy target and a 285 price rating.
Bottom Line
There is a 5% drop in Coinbase's stock was reported Thursday. At the beginning of the day, Bitcoin's price was around $44,400, according to Coindesk. The stock doesn't appear to be a great buy now, as it is about 40% below its all-time high.
You may also like: Benefits of Investing in Stocks
Image source: Dreamstime.com