Click here to get this post in PDF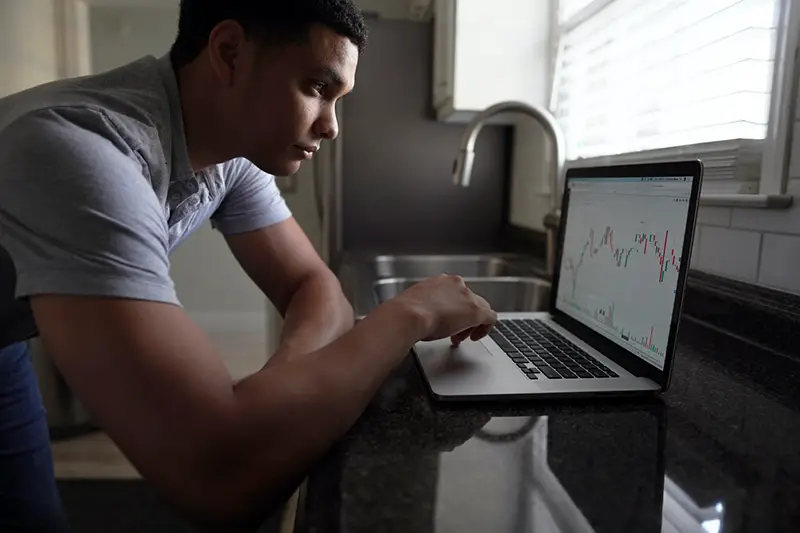 Forex Trading is one of the most lucrative investments for beginners because of its overnight trading options and no-cap deposit. Moreover, it's also the most significant financial market globally, ahead even of the stock market. The foreign exchange market has an average daily turnover of $6.6 trillion, and it's worth $2.409 quadrillion in the current fiscal year; these numbers are enough to tempt any new trader in the market to invest their hard-earned money.
This fact has not escaped scammers, and thanks to the forex market being an unregulated entity, scammers are a dime a dozen. There are fraud forex brokers looking for unsuspecting new traders to scam out of their life's savings at every turn of the market. Therefore, if one is not careful in choosing the right forex broker, it spells straight-up doom, not even trouble. 
Here we are not saying that you should avoid investing in the forex market. Instead, you must. However, start slow, invest low, and look for a forex broker who has a good track record to flaunt and puts your best interest ahead of personal gain. Here are some tips to help you avoid forex scams in 2021.
Ensure Your Broker Is Regulated
The first thing that any new trader needs to know is that despite being the world's highest trading and most volatile market, Forex Exchange doesn't have a regulating body like NASDAQ. This means that if you fall prey to any scam and lose your money, you're fresh out of luck. Since there's no legal entity to enforce the regulation, you can't do anything beyond venting online on a forex forum. And your money, oh consider it as good as gone.
This is why the most critical step before starting out in the forex market is to do due diligence and find a reliable broker. There are online resources like the blacklisted forex brokers 2021 list, which will tell you which brokers are not trusted. 
As you zero down on a broker, double-check with the blacklisted and ensure they are not on it. If they are not on the list, we move on to the next step to confirm if the broker you're dealing with is regulated and licensed. A reliable and trusted broker is likely to be a member of the National Futures Association (NFA) and the Commodity Futures Trading Commission (CFTC). 
To find out if the broker you have selected is regulated, head to the homepage of their website and scroll to the bottom of the page. A reliable broker will be transparent about their regulation and have it listed on the website. The regulation and license to trade tell us that the broker has complied with the relevant regulations and has standard security measures to protect trades.
Don't Fall For Rewards 
When you are new to the market, you'll find many brokers promising low-risk, high rewards, and success rates. They might also promise XYZ amount of money in a day from an ABC investment, or a massive return on profit signals. This is a huge red flag, which tells you that these brokers are scams. Considering the volatile nature of the forex trading market, it's technically impossible to promise any sort of return.
Simply speaking, any binary options or forex broker promising a massive return on your investment is a scam. They will either not process your withdrawal and ghost you, or they will mark up losses to show you that you lost money in the trade when in reality, there was no trade at all. 
Give Forex Bonus a Wide Berth
Another huge red flag when it comes to forex brokers is offering a cash bonus for opening an account on their trading platform. Most often than not, when you go to their website and try to claim the bonus, you'll be redirected to either the signup page or some other irrelevant webpage. 
Moreover, in most regulated markets around the globe, it's illegal to offer promotional bonuses for opening new accounts with the exception of the US (limited to US citizens) and Asia. 
Stay Away From Guaranteed Profits
This is yet another way to tell scam brokers from genuine brokers. As mentioned before, it's practically impossible to promise guaranteed profits in a dynamic market like forex trading. Look out for brokers who will tell you upfront how the market works, how much return you can expect, and beware of the risks. 
Stay away from brokers promising a world because, in the end, it will just spell end time for your investment. To explain simply, if a forex broker is promising to double your investment in just a couple of months, turn around, start running, and don't look back if you want to keep your money safe.
Apart from these, brokers will display non-existing awards from big names in the media to prove their credibility. Most often, these awards are fake, and a quick Google search will prove the same. Therefore, don't get swayed by such marketing tactics. Now that you're aware of what to look out for to avoid a forex scam in 2021 go ahead and make your first investment.
You may also like: Best Forex Trading Tips For Beginners in 2021
Image source: Unsplash.com