Click here to get this post in PDF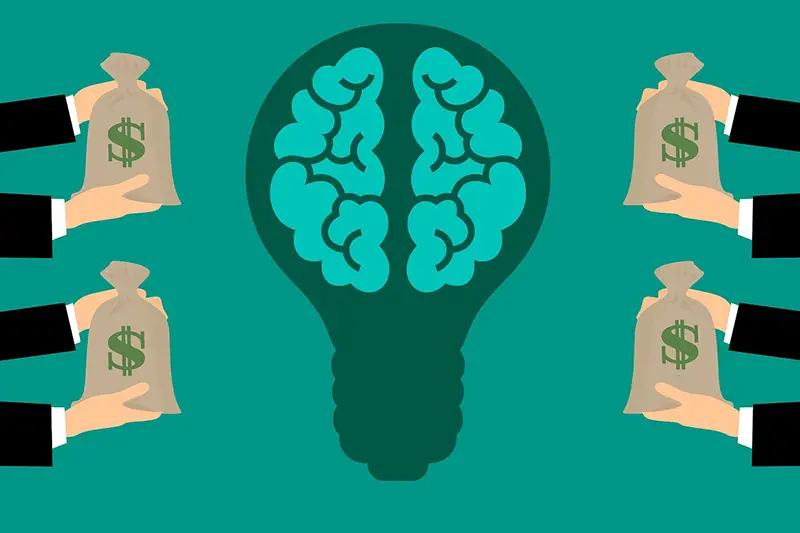 In today's uncertain environment, raising capital has become highly challenging for businesses. Financial institutes and banks don't lend money unless financial statements show hefty profits. Similarly, venture capitalists want to take control of their management in return for their capital contribution. Even though these seem like reliable financing options, entrepreneurs aren't willing to hand over their company to a third party. 
Luckily, banks and capital ventures aren't the only financing options available today. Nowadays, crowdfunding is becoming a popular option for business owners. It is a way of raising capital from the general public over the internet. Everyone contributes a small amount of money, helping you raise money to start or grow a business. However, the key to running a successful crowdfunding campaign is attracting audiences' attention. 
In other words, you have to offer people something in return for their contribution. It could be a discount shopping voucher, gift, or a small portion of the equity in the business. Before we help you explore the crowdfunding avenues, let us help you learn about different types of crowdfunding. 
Types of Crowdfunding 
When it comes to raising money, business owners must consider what's in it for the audience. Here are four types of crowdfunding campaigns that you start to raise money. 
1. Debt: A debt-based crowdfunding campaign is more like a peer-to-peer lending venture. You directly raise money for the general public in loans and repay them at a future date. 
2. Equity: Unlike other options, equity crowdfunding gives away a small share of the company's ownership in exchange for funding. In other words, the people who help raise money are investing in the company and will receive dividends on their equity. 
3 Rewards: If debt and equity don't seem like a suitable option, you can always opt for reward-based crowdfunding. Here, you have to offer donors something in return for the money. Depending on how much money a person gives, you can offer an incentive such as a t-shirt, cups, discounts, etc. 
4. Donation: Ideally, people don't expect anything in return in donation-based crowdfunding. For instance, if you need money to buy a new machine, people might donate money out of support for your business growth. 
The Top Five Crowdfunding Avenues
Once you have understood how crowdfunding works, it is time to explore reliable websites offering these services. Remember, you have to opt for a forum with the highest number of donors to improve your financing prospects. 
1. Seed the Table
Some entrepreneurs want to generate investment for their business instead of donations. In that case, Seed the Table could be the perfect crowdfunding platform. It is more of an equity-driven forum that connects business owners with investors. Therefore, companies have to build a competent profile on this platform that captures investors' interest. Likewise, they have to talk a bit about their business model to educate the investors. 
Moreover, this crowdfunding forum keeps track of all investors and their funding. After you have raised capital, you will receive the list of investors, allowing you to transfer the ownership on the spot. Although these investors become the partial owners of the company, they don't have any control or say in organizational operations. 
2. Indiegogo 
Since 2008, Indiegogo has been incredibly successful in funding the business. It has an A+ rating in the credit bureau, reflecting its reliability. All you have to do is set up a campaign for 60 days or less and integrate the site with other forums. The website allows businesses to promote their campaign on Facebook and Instagram, making it convenient for donors to lend money. 
Coming to the charges, Indiegogo charges a platform fee of 5% applicable on the money raised and 3%-5% service charges. Hence, this forum is specifically for businesses that want to raise a small capital since costs are relatively high. 
3. Lending Club 
Lending Club is more like a peer-to-peer lending platform, offering debt-based crowdfunding. It offers up to $500,000 in small business financing, enough to finance a company. Most lenders expect companies to pay back within 3-5 years since long-term funding has its share of risks. However, businesses have to captivate lenders by offering high-interest rates. After all, the lenders would want to receive the highest possible returns on their lending to businesses. 
For peer-to-peer lending, the businesses must be operational for at least 12 months. In addition, they must have annual revenue of $50,000. These conditions are specified in lenders' interest, helping them ensure they aren't investing in a loss-making venture. 
4. Crowd Supply 
One thing that sets Crowd Supply apart from other forums is its vision and mission. They want to bring valuable and original businesses to life without added terms and conditions. Hence, companies of all kinds can raise money through this forum. Typically, they charge a 5% gross campaign sales fee but explore the customized plans to acquire additional services. The forum offers features such as campaign management, where an agent will manage the funds' collection. 
Likewise, the Crowd Supply team can create a PR team on your company's behalf. They would reach out to reputable investors and capital ventures, improving the funding prospects. Also, you can promote the campaign on social media forums with the help of PR specialists. Remember, all these added services will come with additional charges. 
5. Fundable
As some businesses don't prefer raising money through debt, reward-based crowdfunding can be an incredible choice. Fundable is a platform where consumer-facing companies can raise $50,000 through reward-based programs. Perhaps, business owners can offer their products as rewards. Likewise, they can give incentives, free shipping vouchers, or plane tickets. 
You have to ensure the reward aligns with the donation. People giving away thousands of dollars should get something worthwhile so that their spirits remain high. In addition, fundable also allows entrepreneurs to sell their products and take pre-orders for merchandise. Fundable charges a flat fee of $179 for fundraising and a processing fee of $0.30 per transaction.
Final Thoughts 
Truthfully, crowdfunding has proven out to be a reliable funding source for emerging businesses. In addition to raising money, it can bring lucrative investments into the business. You can raise money through peer-to-peer lending, reward-based crowdfunding, or whichever option best suits your business needs. Similarly, you have to pick a funding platform that aligns with your funding requirements. Also, calculate the funding costs of each forum beforehand to choose the most cost-effective option. 
You may also like: 4 Ways to Raise Capital for Small Businesses
Image source: Pixabay.com