Click here to get this post in PDF
Are you looking to create a passive income? Is investing in a beachfront house on your agenda? Read on below to find out if it should be.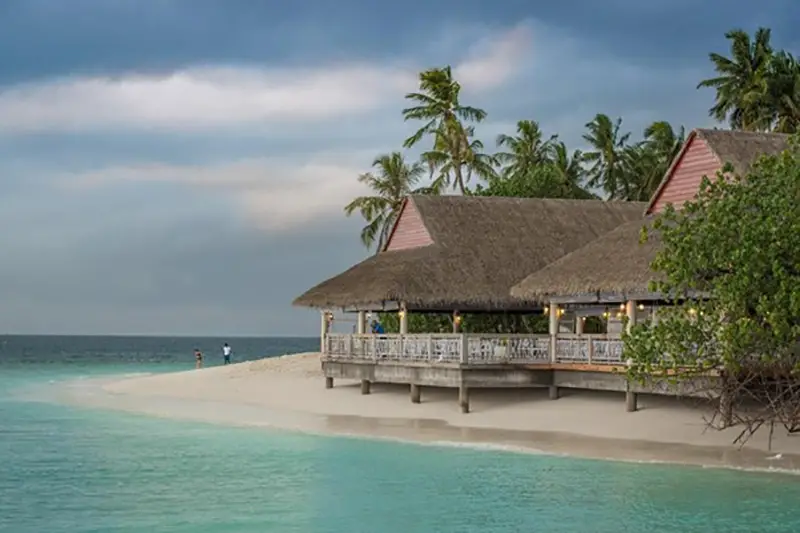 You have come to the right place if you want to dip your toes in the beachfront real estate game. Let's get you acquainted with the dos and don'ts of investing in a beachfront property. 
Investing in rental properties can be quite intimidating, but beachfront properties are easy to market, and they appeal to every segment almost in the same way—from families to couples to groups alike. It can be a great source of stable income and you will have your own vacation home whenever you want.
Is It a Smart Move?
Have you ever gone away for the weekend to soak up some vitamin 'sea' on the beach? If you did, you know how heavenly it feels to have the ocean breeze on your skin as you sit on the porch of your beachfront rental, watching the waves with a drink in your hand. 
Close your eyes and take yourself back to that time. Does it feel heavenly to you? You are not the only one who loves the idea of going away to the sea and is willing to pay a good amount of money for an exclusive beach rental. 
Loving the ocean is not a good enough reason to invest or buy a property—but there are other very good reasons. Whether you want to start your own real estate business or invest in just one vacation home, this is as good a time as any. So, let's get down to it. 
Location, Location, Location!
The first thing you need to consider before you can think of investing is the property's location. Simple, right? Wrong! There are a few factors you need to consider before you can decide what you should invest in. 
First, you must remember that you should invest in a place where the seasons are very stable. If you buy a property in Florida or Myrtle Beach, you will generate income throughout the year. But if it's somewhere like New Jersey, your income will be limited to a single season. 
Check out www.homeguidemyrtlebeach.com for Myrtle Beach properties. 
Be on the lookout for a place with a nearby airport so that your property is accessible by public transport. Other factors are whether it is a well-known tourist destination and what activities are available to guests while they are staying there. Myrtle Beach ticks all the boxes and is a great place to invest in your first beachfront property. 
The value of beachfront properties is expected to appreciate over time, offering the potential for long-term capital gains. Have you considered investing in the top beaches in Delaware? Also known as The First State, which has beautiful white-sand beaches, charming towns dotting the coast, and is close to major metropolitan cities. The state's relatively low property taxes and business-friendly policies make it an attractive location for real estate investment.
'Tis the Season
Bear in mind, if you do invest in a beachside property and decide to rent or Airbnb it, you might struggle during the winter season; therefore, you will need to be very strategic about setting prices during spring and summer. 
If you make enough money during peak season, you will be able to cover the costs during the off-peak, slower seasons.
Because of the pandemic, the rules of the past are not in play anymore. If you thought the pandemic was a bad time to start investing, you couldn't be further from the truth. 
Travel trends have changed significantly due to the pandemic. The tendency toward working from home and staying at home, in general, has given rise to a restless population who is dying for a change of scenery. That means your beach rental could be booked year-long, no matter the weather.
Shell Out the Big Bucks
Before you can even think of making a profit, you need to be very aware of the initial capital and costs of your premium property. 
Aside from the purchase price, the two high costs are property taxes and homeowner's insurance. Beach towns usually have high property taxes. The closer you are to the water, the more you must pay. 
Insurance is critical as you can incur significant water damage even if your property is a mile away from the water. There's a huge chance that you will also have to pay mandatory flood insurance.
Property taxes usually rise over time, even when the value of your property declines. Ask a realtor about the trend of the property taxes in the area and make sure you can handle these increases or make sure your property will generate enough income to offset these costs. 
Two other big expenses are maintenance and cleaning fees. Maintaining a beach house can be very complicated. Not only will you need to focus on water damage but also corrosion as a result of salt in the air. That means you might need to fix repairs both in the interior and the exterior of the house very frequently. 
How Much Can You Earn?
There is no set answer to this question. Only you can decide how much you want to earn from your property. After you have decided on the location, you need to analyze different properties to determine which one would be a viable investment. 
Your investment analysis should show monthly expenses, cash flow, cash-on-cash return, cap rate, and occupancy rate. There is some software you can use to calculate the data or use good old Excel to do the trick. 
Invest in good vacation rental software when you have started your beachfront rental business. There are a few very important advantages to this sort of software. First, sync a website with your vacation rental software and top listing sites. This way, your calendar and bookings will be synced, and there's no chance of double booking. And you get more visibility this way.
Vacation rental software can also automate guest communication and provide top-of-the-line customer service. Success in the hospitality business depends largely on customer service, which is a great way to build your reputation. 
Be Aware of Rental Laws
There are quite a few hurdles you need to cross before you can rent out your property.
There are laws in place to regulate vacation rental properties. You will need to learn the local laws before you can rent out your beach house. 
Many cities make it compulsory to acquire a license for renting, and other cities require you to get zoning laws that limit the number of vacation rentals in the area.
Most places will require you to pay occupancy tax to local authorities, and if your property is in a planned development, you will need to follow covenants, conditions, and restrictions (CC&Rs). 
You can find local rental laws on your government websites or from the Short Term Rental Advocacy Center.
Prime Location: Myrtle Beach
As mentioned before, Myrtle Beach is one of the best locations to invest in a beachfront property. But, even in Myrtle Beach, not all locations come equal. 
Make sure you are investing in a property location that will attract a lot of tourists. Logically, areas in high demand will bring in more returns for your investment. 
If you want to find out about some of the advantages of investing in Myrtle Beach, keep on reading.
The cost of living is very reasonable, and now is the best time to invest. The value of properties will keep rising following recent trends, and this is a great time to hop on the investment wagon.
Myrtle Beach is not just a vacation spot for families and groups. It is also a place where people come for rehabilitation and retirement. The medical and hospital centers provide excellent services, and you can create a loyal clientele based on that crowd.
There is lots to do in Myrtle Beach. Even if your property is not rented out for the season, you can move in with your family and live every day like a vacation. 
Sunny days are best to explore Myrtle Beach. With its abundance of waterways, you have your choice of activities—kayaking, boat tours, dolphin watching, jet skiing, parasailing, and much more. 
But that's not all. The city has some of the finest golf courses and is a hub for golf enthusiasts. The lush courses and the excellent facilities are the reason why it's been dubbed one of the USA's best golf destinations. 
If watersports and golf are not your types of activity, rest assured there are many other options. Myrtle Beach is home to amusement parks, luxurious and hip dining spots, museums, bars, galleries, and so much more to keep you and your family entertained throughout your vacation. 
Myrtle Beach feels like a paradise for investors, and some might even say it's too good to be true. The only drawback is the heavy traffic during the peak summer season, which can make it difficult to navigate the city and the coast. 
Final Thoughts
Investing in your first beachfront house can be an exciting venture. Investing in a rental property in a great location means half of your work is done already. 
Make sure you have all the necessary papers and documents such as pay stubs, etc. before you visit a real estate agent, if you wish to use one. There's almost no downside risk to such investments as you can always sell and make a profit. Or you could invest some time and effort and create an amazing business!
You may also like: Tips For Investing And Working In Property