Click here to get this post in PDF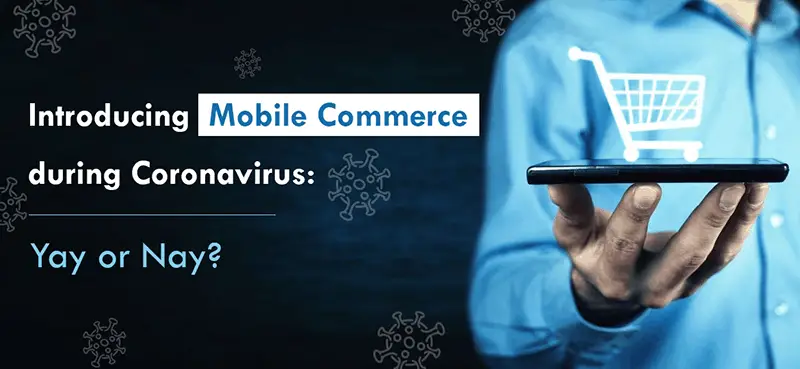 While the millennial and Generation Z were already dependent on their Smartphones, the screen time during the COVID 19 period has increased significantly due to the lockdown and the work from home precautions. Right from the live streams on Social Media to watching movies on OTT platforms to connecting with people on video calls, the world is literally living off their phones right now.
Even after completing 6 months of the holiday 2020, the novel Coronavirus is still spreading like wildfire and people still have to continue with the Social Distancing and quarantine norms. Places like Germany, Italy and China where the spread of the virus is under control and that the economies have started getting back to the normal, people are still hesitant about purchasing from stores and are leaving their houses only when needed.
So while the world adjusts with this new normal of uncertainties, ecommerce are required to prepare for "the new normal". No matter when we find the solution to this problem, ecommerce will adapt to the digital commerce and especially mobile commerce.
Now the question is that if you already have an e-commerce website or a presence in the virtual world via online selling, shall you venture in mobile commerce? Do you have to invest in Mobile Commerce App solutions and more importantly, will it really work and help you grow your business? The answer to all those questions is one, YES!
But before we step into reasons why NOW is the time to invest in mobile applications or Mobile Commerce solutions, let's first understand the need for Mobile Commerce and how it affects the business.
What is M-commerce?
Mobile Commerce or m-commerce is basically a trade or a transaction that is done using smartphones and with the use of the internet. Mobile Commerce can consist of native Mobile Applications as well as Mobile Web.
How can m-commerce help a business?
·         Enterprise Mobility:
One of the biggest benefits of providing m-commerce facilities to employees and customers is that they can get access to business's goods and services anytime and anywhere with the use of a Smartphone and internet. Even the core business operations right from ordering to payments to procurement, everything and every department of the organization can be digitized and mobilized.
·         Real-time Updates:
Communication between the stakeholders can become effective and customers can easily connect with the brand for ordering and also for the after-sales services and discrepancies. Also, whenever there is a transaction between two parties, there can be a clear and transparent communication and defined ownership and accountability.
·         Push Notifications:
One of the biggest benefits of having a Mobile Application is that it can send instant notifications to the customer's screen. Whether you wish to notify the vendor about the order that has been received or you wish to update a customer about the status of their order or if you wish to communicate the promotions and discounts that the brand is offering, everything can be done instantly and that too without the need of any human resource.
·         Offline access:
One other reason why m-commerce is beneficial for your business is you can provide various features offline to your customers. While many features require an active data connection, there are many features and processes that can be done offline as well and that encourages users to stay connected with the brand no matter where they are.
·         Multivendor Business:
Not only can Mobile Apps help you grow your business and boost your sales, but you can also adopt them as an effective and profitable business model where you can provide your mobile application as a marketplace platform to the connect buyers and sellers. Create a multi-vendor mobile platform and allow others to upload their own products or services and you earn from each sale.
Reasons why enterprises must opt for m-commerce app during Coronavirus:
While many would say businesses must put a hold to their operations, you must also understand that there is no certainty as to when this problem of COVID 19 will be solved and you must adapt to the new normal of the world which is all digital or at least a "Brick and Click" business model. You can boost your store revenue with the help of the best mobile commerce app builder in the Middle East that enables your online store on mobile.
When you take the bold step of opting for m-commerce app development during Coronavirus, here are the benefits you can have:
1.       Faster brand adaptation:
If you have some of the products that are not easy to get during these tough times, there is a chance you can get a boost in the initial stage of your app launch as your product would attract people to use your platform and over time, they will form a habit.
2.       Cost-effective solution:
When you have a mobile application that can automate almost all the mundane tasks of a business, you can focus on making the deliveries and solving other challenges without worrying about other unimportant things. This will not only increase the productivity of the staff, but it would also save a lot of cost on administrations and sales.
3.       Higher app bugs and error tolerance:
Since people are dependent on digital platforms, if you release your mobile app during this time and if there are some minor bugs and errors in the system, people will stick to your platform as they might need the product or the promotional schemes that you are providing and thus, they will have a higher tolerance.
Smartphones are the future of any business and the world will move towards digital transformation with or without this Pandemic. Thus, instead of waiting until things get desperate, it is essential that you start now and ensure you have enough time to establish your digital platforms and save your business from facing the drawbacks of restricted living.
---
Beauty Industry Secrets to Dominating Ecommerce
---
About the Author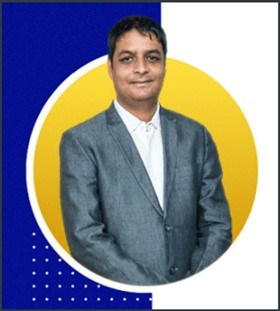 Rakesh Jain is CEO and Co-founder of MobiCommerce, m-commerce app builder in the Middle East that provides mobile commerce solution that syncs with an eCommerce store. He and his team know very well that performance matter at any time in mobile commerce solution, so they chord with the target audience and based on that develop a solution.