Click here to get this post in PDF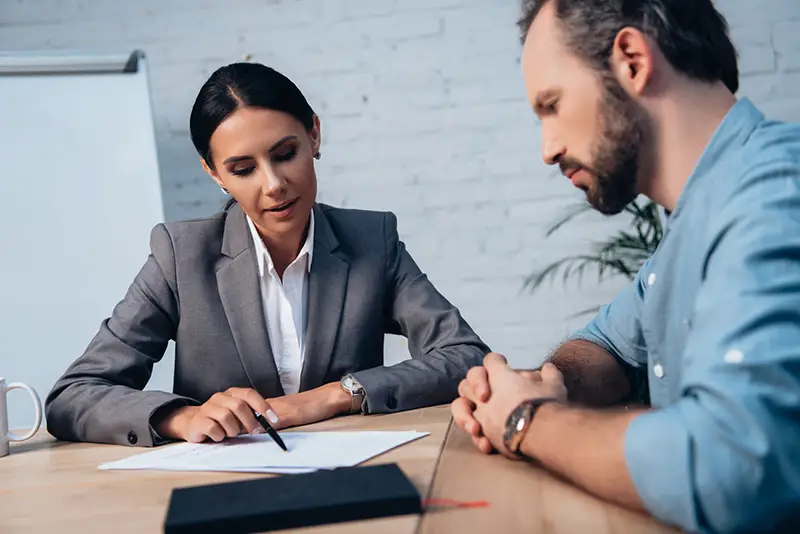 Connecticut is a thriving state with a broad economy that includes everything from tiny enterprises to major multinationals. As a business owner in Connecticut, you understand the importance of protecting your assets and ensuring the continuity of your operations. 
However, unforeseen events such as natural disasters, accidents, or other disruptions can cause significant financial losses and interruptions to your business. That's why business insurance is essential for Connecticut (CT) businesses. 
A recent Forbes article states that the average monthly cost for business insurance can range from $30 to $341, depending on the extent of coverage purchased. This equates to an annual cost of $360 to over $4,000 for small businesses.
In this post, we will look at the necessity of business insurance and the various kinds available in Connecticut.
Importance of Business Insurance 
Business insurance can help you safeguard your assets and maintain business continuity. Without business insurance, Connecticut-based companies run the risk of suffering substantial financial losses from unanticipated calamities like fires, theft, and other occurrences. 
Business insurance can cover the costs of repairing or replacing damaged property, compensating injured employees, and defending against lawsuits. Additionally, certain types of business insurance are required by law in Connecticut, such as workers' compensation insurance for businesses with employees.
Local insurance agencies in Connecticut offer a wide range of insurance products and services to businesses of all sizes and industries. These agencies are staffed by experienced insurance professionals who have in-depth knowledge of the local market and the insurance needs of Connecticut businesses.
One of the many insurance agencies in Connecticut that provides insurance solutions for businesses is the Byrnes Agency. The agency was founded in 1932 and has since expanded its portfolio to include different types of insurance for companies that are looking for business insurance in CT. 
However, one thing you must always remember is that not every agency's offerings will suit the unique needs of every business. It is important to carefully evaluate the different insurance agencies and their offerings to find the one that best fits your specific needs.
Types of Business Insurance 
Connecticut businesses have a range of insurance options to choose from, depending on their needs and requirements. Here are some of the types of business insurance available in Connecticut:
1. Liability Insurance: 
Insurance can protect businesses from claims of bodily injury or property damage caused by their services, products, or operations. Connecticut businesses can choose from professional liability insurance, general liability insurance, product liability insurance, and other types of liability insurance.
2. Property Insurance: 
Property insurance can cover the costs of repairing or replacing damaged property due to covered events such as fires, theft, or natural disasters. Connecticut businesses can choose from different types of property insurance, such as commercial property insurance, inland marine insurance, and others.
3. Workers' Compensation Insurance: 
Businesses with employees in Connecticut are obliged by law to have workers' compensation insurance. Employees who are hurt on the job or get ill can use this insurance to pay for their medical bills and missed income.
4. Business Interruption Insurance: 
Business interruption insurance can cover the lost income and expenses incurred during the period of interruption caused by covered events such as natural disasters or other incidents that may halt business operations.
5. Cyber Liability Insurance: 
Businesses can obtain cyber liability insurance to guard against monetary damages brought on by data breaches, cyber-attacks, or other cyber-related catastrophes that may jeopardize their sensitive data.
As highlighted in a post on Security.org, it is important to note that social engineering attacks, such as phishing, which happen to be the third most common cause of breaches, may not always be covered by business cyber insurance. In some cases, this type of protection may be available as an additional add-on to the existing policy.
Laws and Regulations in Connecticut
As a business owner in Connecticut, it is important to understand the laws and regulations surrounding business insurance. Connecticut has several state laws and regulations in place that require businesses to carry certain types of insurance coverage. Penalties, fines, and legal obligations may be incurred for breaking these laws.
One of the most crucial forms of insurance that companies in Connecticut are obliged to have is workers' compensation insurance. All companies are required to offer their employees workers' compensation insurance coverage under the state's workers' compensation legislation.
According to the Insurance Journal, the Connecticut Insurance Department has officially approved a 3% reduction in average workers' compensation pure premium loss costs in the voluntary market. Rates for the allocated risk market, on the other hand, will stay constant.
Employers should also be aware of the Connecticut Unfair Trade Practices Act, which prohibits businesses from engaging in unfair or deceptive acts or practices in the sale of insurance. This includes making false or misleading statements to customers, engaging in unfair competition, and engaging in practices that are likely to deceive or confuse consumers.
Overall, understanding the laws and regulations surrounding business insurance in Connecticut is critical for business owners. Compliance with these laws can help protect your business from legal liabilities and ensure that you have the appropriate coverage in place to protect your assets and operations.
Conclusion
In summary, business insurance plays a critical role in safeguarding Connecticut businesses against various risks and uncertainties. 
From liability and property insurance to workers' compensation and cyber liability insurance, several options are available to help businesses mitigate financial losses and ensure business continuity. First, however, businesses must carefully evaluate their insurance needs and choose a reputable agency to provide the right coverage. 
Moreover, it's important for business owners to stay up-to-date with the state's insurance laws and regulations to avoid penalties and legal liabilities. Connecticut businesses can protect their assets, employees, and customers by taking these steps and thriving in an ever-changing business landscape.
You may also like: What Tomorrow may Bring: A Look at Insurance in 2023
Image source: Depositphotos.com